Renewed again this year is the media partnership between The International Yachting Media and the Cannes Yachting Festival, the famous international boat show, one of the most important in the world, which will tale place from 6 to 11 September 2022.
Once again this year, the editorial offices of our group's six digital magazines, which disseminate boating information around the world in no less than five languages, will be present at the event to report on it in real time through articles, photographs and videos to cover everything that takes place in the eclectic exhibition, ensuring maximum media coverage for the shipyards which will present, as usual, their novelties in terms of boats, accessories, services and technologies for the boating industry.
For The International Yachting Media, a group founded in 2014 by Luca D'Ambrosio and today the world leader in digital yachting publishing, with its six international magazines that are read every week by more than 300,000 users in 200 countries around the globe, the media partnership with the Cannes Yachting Festival is a further element of prestige in a year full of achievements and successes, such as the one that saw the group sign an agreement with Olimaint to bring yachting to the metaverse.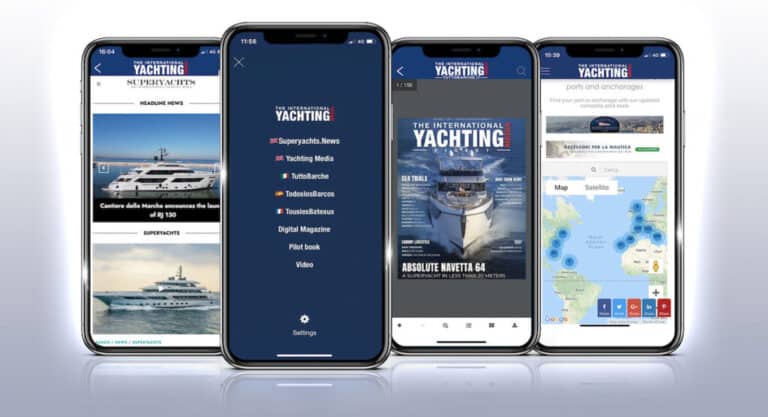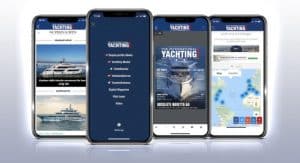 The Cannes Yachting Festival will be an opportunity to discover, as it has been for the past 45 years, the best of the international offer of motor yachts and sailing boats, monohull or multihull. The inaugural event of the boating season as well as Europe's largest in-water boat show, the Cannes Yachting Festival will be held from 6 to 11 September from the Vieux Port to Port Canto, i.e. from one end of the famous Croisette of the French yachting capital to the other.
Founded in 1977, the Cannes Yachting Festival has over time become an unmissable appointment for luxury yachting, reaching staggering numbers: last year there were 620 yachts present and almost 600 exhibitors, in an eclectic selection that attracted to the French coastal resort the main yachting players from all over the world, who gathered to open the boating season and exhibit their novelties and world premieres.
For the 2022 edition, the Cannes Yachting Festival has taken on a new glamorous visual identity inscribed with continuity, emphasizing the plurality of the offer with three representative boats of the show – a super yacht, a sailing catamaran and a dayboat – also highlighting refinement, clean lines, calm sea, horizon and dolce vita inviting one to sail. A new image that also represents a couple coming to share an exceptional moment in an incredible setting. In fact, the Yachting Festival is a true showcase displaying the jewels of the seas, highlighting unique skills and goldsmiths of shipbuilding, and allowing everyone – sea lovers, yachting enthusiasts, experienced visitors or simply curious – to discover a universe in an idyllic setting, emblematic of the Côte d'Azur