Filippetti S 55, the detail-oriented Sport Coupè by Filippetti Yacht.
What are the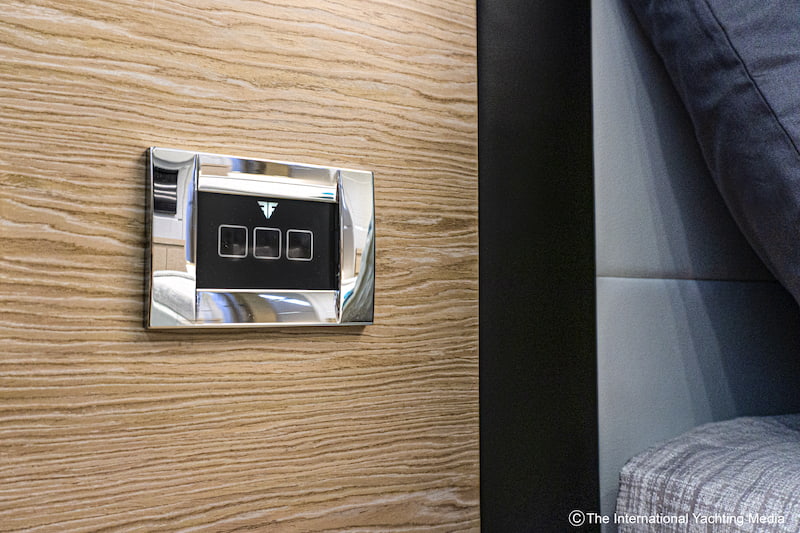 ingredients which make a boat perfect? We could easily mention lines, seaworthiness, speed and so on. But what really distinguishes a boat, among the many on the market, are details.
Fillippetti Yacht, in a time where market is moving towards increasingly bigger figures, bucks the trend and builds boats where quality and details are never sacrificed on the altar of costs. A highly prestigious products with great attention to details.
We could see that first-hand by analyzing the S-55 exhibited at the Fort Lauderdale Boat Show, the Sport Coupé model of the Italian shipyard. We summarize why in three details.
The interior upholstery of the Filippetti S 55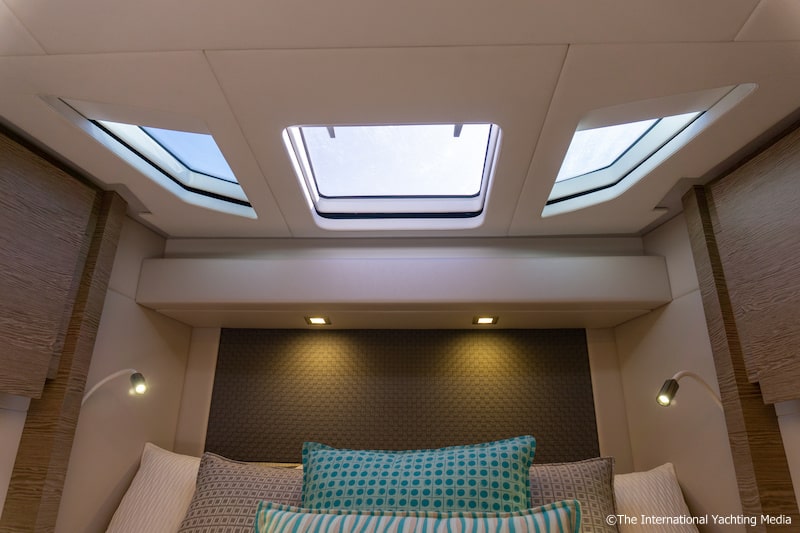 Upholstery is the first detail that highlights the special care paid by Filippetti Yacht to details.
Leather is the main material used in the interiors. Where simple wood could have been enough, the shipyard has done more. The most disparate edges, the smallest curves that intersect the furniture and the frames of the windows are covered with soft, elegantly refined and folded leather. Even the ceilings and the walls are covered with the same material, shaped in different colors and shapes that alternates with the padding in fine fabrics. We can only imagine the many hours of work needed to make this kind of details. Overall, the effect in the interiors of the boat is to make them "soft" both to the eye and, obviously, to the touch.
Furniture and woodwork
To build the interiors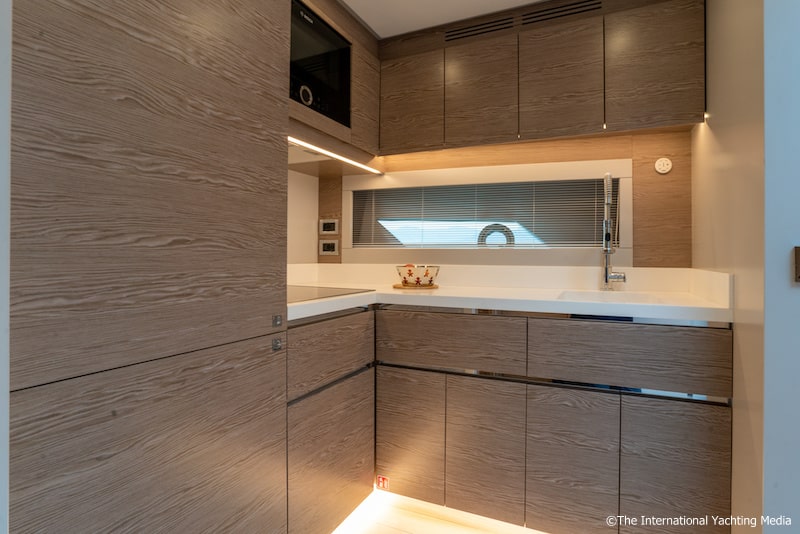 of a yacht with a high-level woodwork makes the difference. Wherever you look inside the Filippetti S-55, you can note high-quality furniture. Furnishings, made with differently coloured woods, intersect each other with precision and, very often, integrate lighting that highlights the colors, giving further depth to the spaces.
Realizing this kind of detail is an art and shows the use of a high-level workforce, which is usually used for the construction of superyachts. The latter category would not include a 55-footer but, considering that the shipyard is specialized in the construction of larger boats, does not surprise us much if we consider that the experts are the same.
The accessories of the Filippetti S 55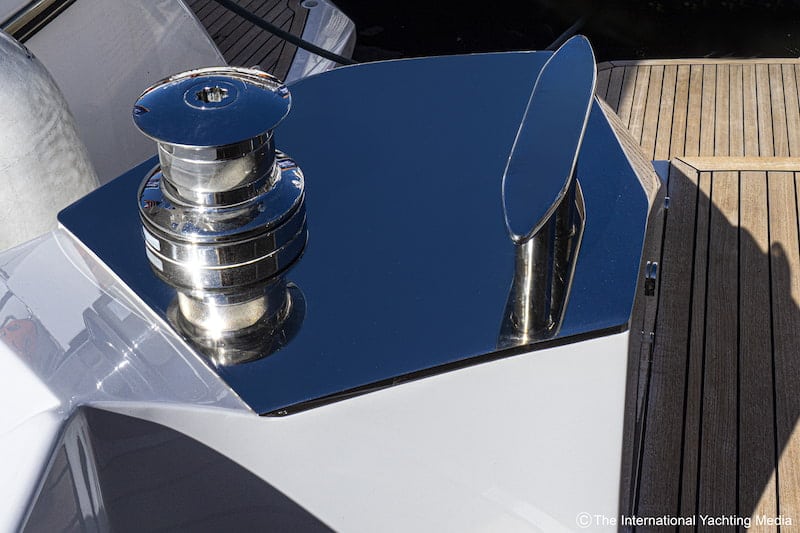 Today, a multitude of accessories are usually installed on boats but only the high-quality ones deserve a special mention. We're not only talking about big electronic accessories but also about the smaller ones which contribute to increase the overall prestige of a boat.
Quality steel details, branded portholes, design lights, carbon inserts and switches which, bearing the Fillippetti logo, highlight a noteworthy attention to details where nothing seems to be left to chance.
Filippetti Yacht
Mondolfo – Italy