Marina di Varazze, October 17-18: the Filippetti S 55 will be available for visits and sea trials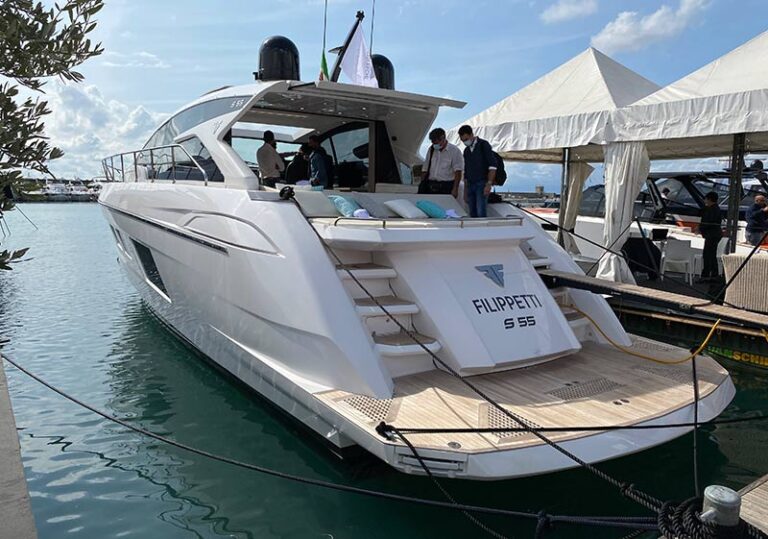 After having conceded herself in all her beauty at the 60th Genoa Boat Show, the Filippetti S 55 arrives in the Marina di Varazze where, during the weekend of October 17-18, customers will have the opportunity to visit the Filippetti Yacht's luxuxy open yacht which, before the Italian event, had been presented only in the States at the latest Miami and Fort Lauderdale boat shows.
The presence at the Italian boat show therefore represented the first debut of the Sport 55 in Europe and, after the great success gained at the Genoese exhibition, the well-known Italian shipyard has decided to repeat the experience, making available its flagship at the recreational port of Varazze for visits and sea trials.
Visitors, by appointment, will therefore have the possibility to see first-hand the excellent performance of the S 55, powered by twin Volvo Penta D13- IPS 1200, 900HP each, which allow the boat to reach 40 knots, a really good top speed for the IPS version, generally considered as "the quietest" propulsion option available.
Spaces and comfort take off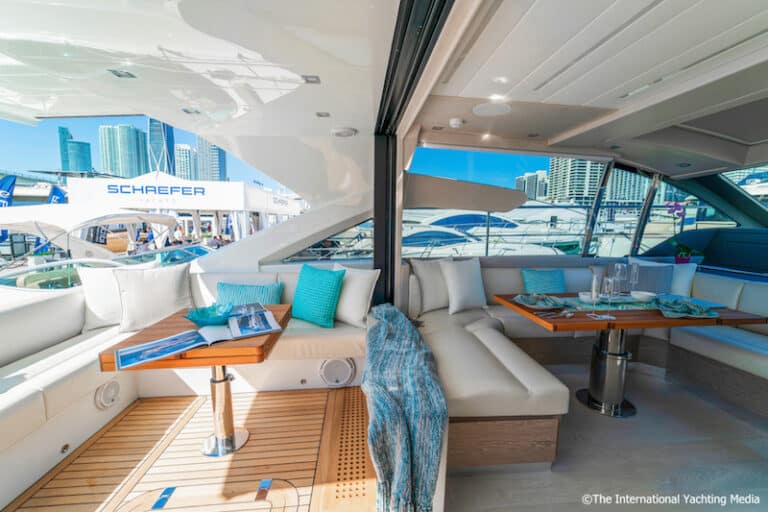 But the S 55 is not just speed. Magistrally designed by Davide Cipriani, this sporty coupe of over 17 meters is distinguished by "neoclassical" shapes combined with sleek and gritty lines that make it elegant and captivating.
Once on board, customers can appreciated the large spaces made surprisingly chameleonic by the fleeting division between interiors and exteriors which, on the S 55, is an almost abstract and changing concept.
Designer Cipriani, in fact, has created a large penthouse overlooking the sea, exploiting the "territorial continuity" between the cockpit and the lounge. This effect is not only optical but also, and above all, functional thanks to the glass door that disappears under the deck and doubles the space , thus breaking down the boundary between inside and outside. Everything is immersed in an exclusive, refined and comfortable context, in which the volumes are generous and safety is tangible. But if you want to discover with your own eyes this superyacht with a strong and distinct personality, get the Marina di Varazze this weekend: the Filippetti S 55 is waiting for you!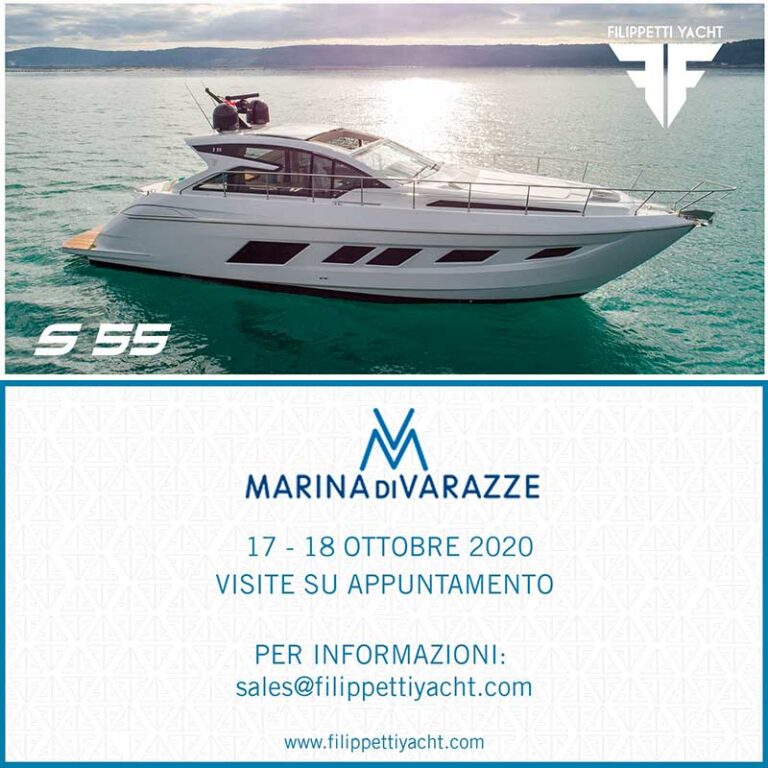 Filippetti S 55: Technical Specs
| | |
| --- | --- |
| Overall length | 17.38 m |
| Hull Length | 16.76 m |
| Waterline Length | 12.90 m |
| Max beam | 4.64 m |
| Unladen Displacement | 24 t |
| Laden Displacement | 28 t |
| Fuel Capacity | 2,700 l |
| Water Capacity | 700 l |
| Engines | 2 x Volvo Penta D13 – IPS 1200, 900 hp |
| Range | 315 nm |
| Top Speed | 40 kn |
| Cruising Speed | 32 kn |
| Cabins | 3 |
| Toilets | 2 |
| Homologation and Design Category | RINA CE-A |
| Exterior Design | Filippetti Yacht & Davide Cipriani |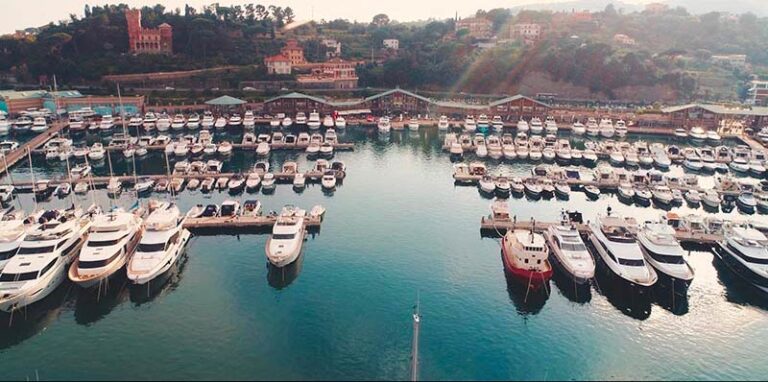 Click here to visit the page dedicated to Filippetti Yacht on our Virtual Boat Show.