Davide Cipriani, designer of the Filippeti S 65, unveils the new flybridge version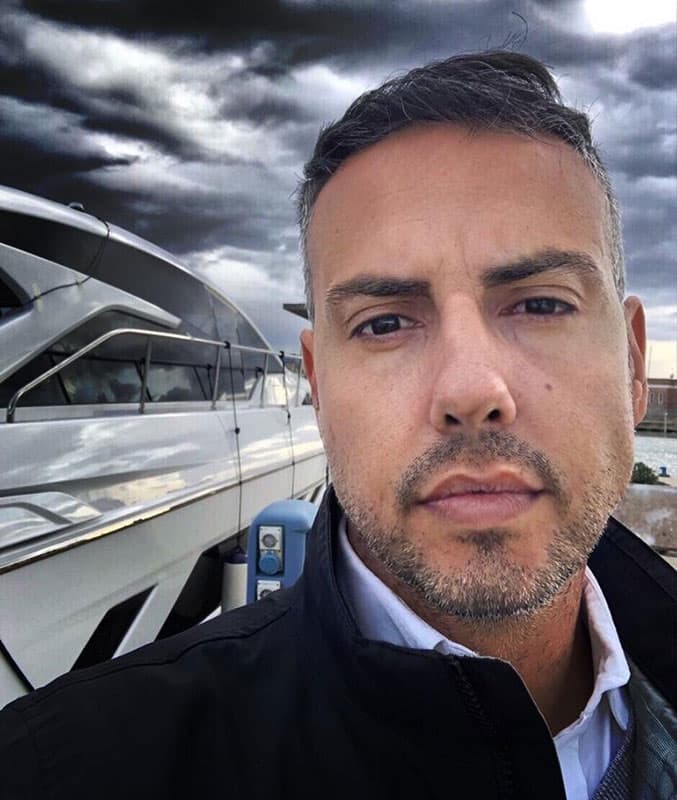 An elegant, modern and dynamic coupe with that little something extra that makes it one of a kind. That "little something extra" is nothing but the flybridge positioned on the hard top, a "plus" which most open yachts are forced to give up in order to keep their sporty set-up intact and that, instead, Davide Cipriani has strongly wanted on board the new Filippetti S 65, thus responding a market need that has long been asking for such an innovative fly model.
The open-air flybridge fits perfectly with the exterior layout and allows the new S 55 not to lose its main distinctive feature, namely that of being an authentic coupe.
" S 65 is the big sister of the 55, fitted with a very sporty flybridge with helm station and a large sundeck – explains Davide Cipriani of CentrostileDesign, author of the S 55 – The flybridge is an element everyone wants on their own coupe, since the presence of a helm station on the upper deck is a great privilege and coupe owners are hardly satisfied with steering their boat from the inside".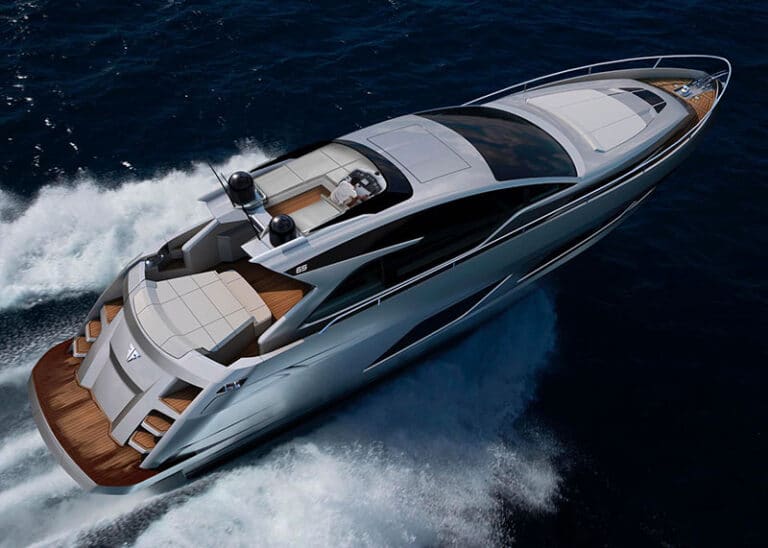 " However, many coupe yachts do not have a flybridge on their roof and this structural zone is often left unused – underlines the Italian designer – On the S 65, instead, we have integrated this sport-fly that, thanks to a very low containment profile – provides both the pilot and the guests relaxing on the sundeck with a great feeling of freedom".
" Actually, there are many flybridge models around today but they usually give the coupe a less marked sense of sportiness, inevitably entailing a series of sacrifices in terms of dynamism in favor of comfort. On the S 65, instead, nothing is sacrified, neither the sporting DNA nor the comfort on board.". And the comfort on board the new Filippetti S 65 promises to reach levels of excellence, almost on a par with a superyacht.
"The design is very similar to that of the 55 – explains Mr. Cipriani – Externally, it is harmonious and slender, so much so that the eyes tend to follow the driving direction like an airplane taking off. In short, on the S 65, the perception of movement reigns supreme. Volumetry is also clearly emphasized. The lower deck has three cabins – one master and two VIP cabins – one of which is equipped with two flat beds and not bunk beds like on the 55, or a fourth cabin instead of the galley ".
" On the main deck, the salon is even more spacious and, connected to the cockpit, creates two distinct yet interconnecting areas of indoor and outdoor conviviality. It's therefore a well-proportioned boat that, thanks to its abudant spaces and numerous comfort details, moves away from the segment of weekender yachts to flow into that of long-range cruisers, winking to a superior category of luxury boats".
In addition to comfort and luxury, the new model also guarantees exciting performance. Power can comes from two MTU V10 2000 M94, two Man V12 1550 or two IPS Volvo Penta 1200 engines. The first option delivers a top speed of 49 knots while IPS propulsion delivers a top speed of 36 knots. These extraordinary performance is made possibile by a high-performance hull, specially designed for optmized seaworthiness and consumption.
Click here to visit the page dedicated to Filippetti Yacht on our Virtual Boat Show