With the Sport 55, Filippetti has succeeded in best expressing what the new generation of yachts and future owners want from a boat: sportiness and power, while not sacrificing comfort. At the Cannes Yachting Festival 2022, the Italian shipyard is exhibiting the latest addition to the range, the Sport 55 Grey Version, even sportier and more dynamic, resulting from the collaboration with the new French dealer Jan Lambrecht.
All the yachts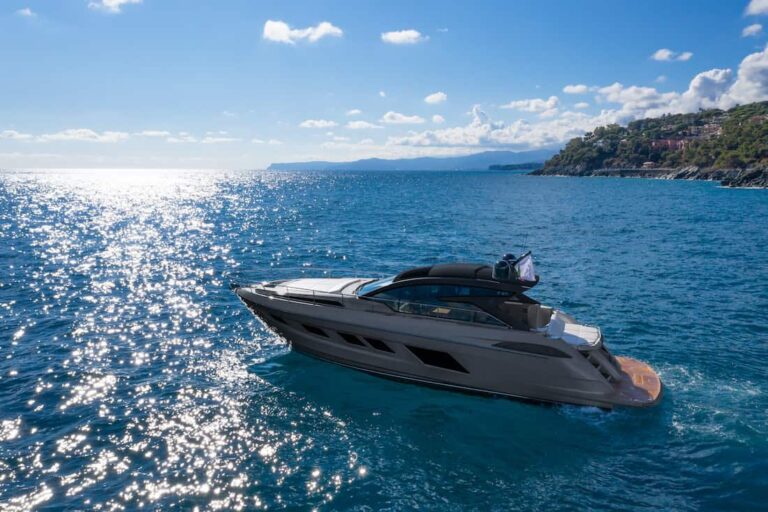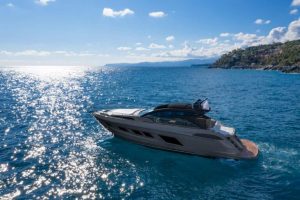 produced by Filippetti Yacht are extremely customizable, both in their interiors and exteriors, and are built with top quality materials by the best Italian craftsmen. In this way each unit produced is unique and you will never have the feeling of owning the same mass-produced boat as another owner.
We had the opportunity to visit the work progress of this latest model directly at the yard, where the exterior colouring had already amazed us enough, but now that we have seen it finished, it is another story.
In the Sport 55 Grey Version, customization concepts have been taken to the extreme thanks to the powerful grey and eye-catching black colouring of the hull and superstructure. The latter is made of carbon fibre, making the boat lighter and consequently more powerful and faster.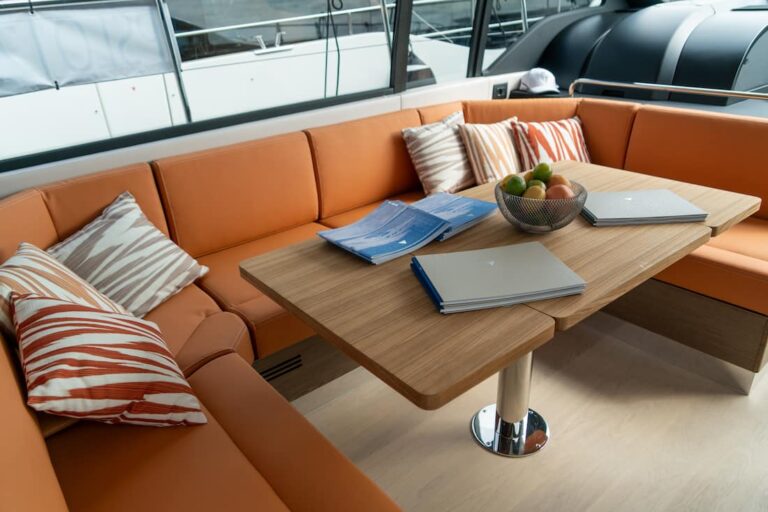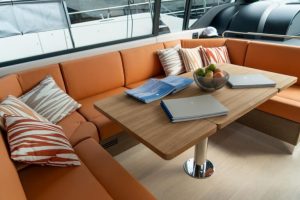 The interiors, chosen by Davide Cipriani of Centro Stile Design, are an essence designed by designer Piero Lissoni and offer character and elegance to the spaces and surfaces.
The orange of the cushions creates a pleasant chromatic contrast with the grey and black of the rest of the boat, making the stay on board almost relaxing despite the general "aggressiveness" of the boat.
The Grey Version is powered by MAN V8 1200HP engines and an Arneson Surface Drive propulsion system, capable of a cruising speed of 40 knots and a maximum speed of 46.5.
The Sport 55 Grey Version can be seen until the end of the show, where it will be on display in the Pantiero area (PAN013- PAN212). Boat tours can be scheduled by writing to :sales@filippettiyacht.com