Filippetti Yacht took part together with its US partner Denison Yachting in the Formula 1 Grand Prix in Miami. With the intention of echoing the charm of the Montecarlo circuit, a real yacht club was set up inside the track: between turn 7 and turn 8 a sea-themed painted backdrop was placed, on which Denison Yachting displayed a number of prestigious yachts, including the Filippetti Yacht 55 Sport. It was a very evocative and original set-up: the lucky spectators seated in the grandstands of turns 7 and 8 could in fact see the very fast Formula 1 cars whizzing past what looked like an authentic elite yacht club, with many very elegant boats between 44 and 67 feet to admire in the pauses between the passage of the racing cars, which really seemed to float on the backdrop painted to perfection.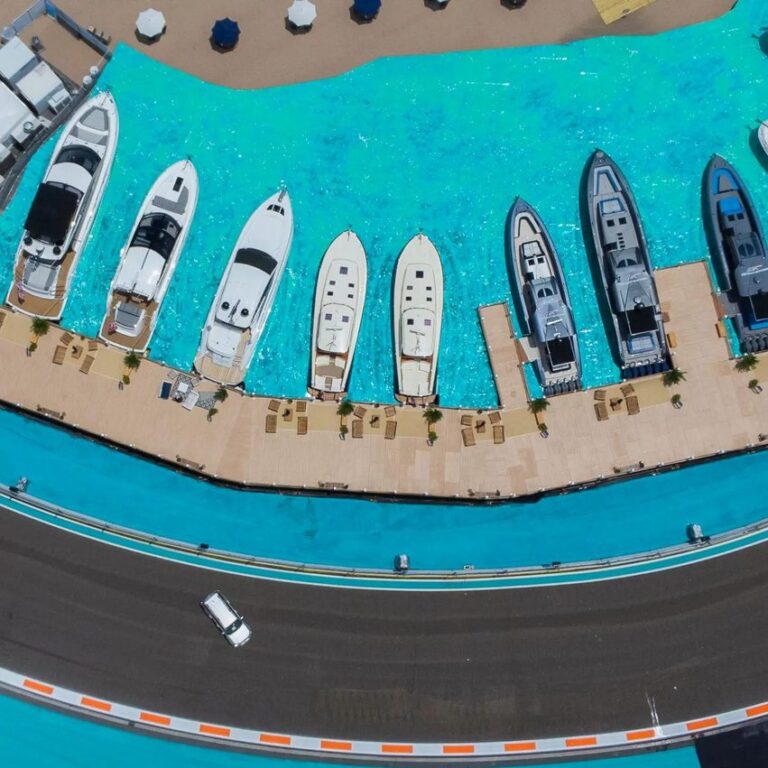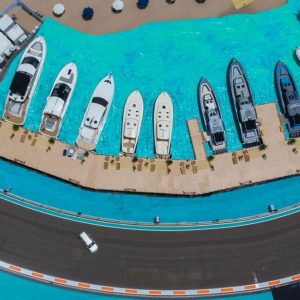 The collaboration of Filippetti Yacht with Denison Yachting at the Formula 1 Grand Prix in Miami is a confirmation that the Italian shipyard is conquering the American market, in particular with the 55 Sport, which has managed to position itself among the most prestigious boats in the 15-metre segment, thanks to its high construction qualities from which permeates the Italian craftsmanship appreciated all over the world.
"We were honoured to be present as a brand at such an important event as the Formula 1 Grand Prix," comments Giovanni Filippetti, CEO of Filippetti Yacht. "We decided to exhibit the 55 Sport because it is the sportiest boat in our range: its excellent performance was the most suitable match for the extraordinary performance of Formula 1 cars."
Filippetti Yacht is preparing for the Cannes Yachting Festival
After this important event, Filippetti Yacht is now preparing for the Cannes Yachting Festival, where it will participate for the first time together with its new French dealer Jan Lambrecht. Obviously, the Filippetti 55 Sport will have the top position: among the best open yachts of the last few years, this boat holds its course perfectly even at high speeds, and guarantees extraordinary performance thanks to an impeccable hull.
"At Cannes we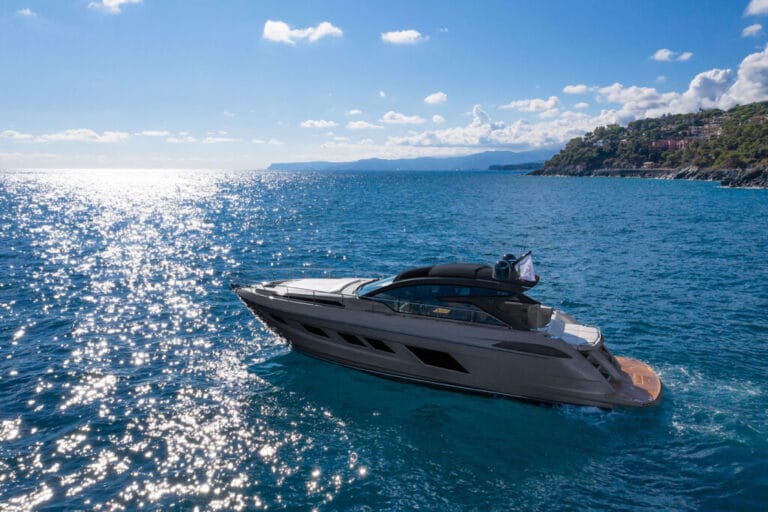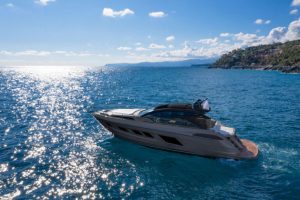 will be exhibiting the 55 Sport in its new 'Grey Version'," Filippetti announces. "Until now we have in fact produced the boat in its standard white colour, but the last owner who bought it decided to change the look, asking for a grey colour with a black superstructure: the result is very eye-catching and underlines even more the aggressiveness and performance of this boat. Furthermore, the Sport 55 Grey Version will have Man and Arneson propulsion, and for the first time the Xenta system will be installed, making it easier to drive even for the less experienced".
The Filippetti Yacht booth at the Cannes Yachting Festival will be located at PAN212 – PAN 013.
For more information on the Filippetti 55 Sport: www.filippettiyacht.com