It is named Fort Lauderdale Boat Show, its acronym is FLIBS and is the world's largest boat show. With about 300,000 square meters of exhibition area, the event hosts 1,500 boats of over 1,200 exhibitors from 52 different countries in the world.
Very many novelties are presented every year at this amazing show that, among other things, requires a highly precise organization for the arrangement of the boats exhibited. Because, in true American style, at FLIBS, yachts are "surrounded" by an impressive number of floating jetties which enable visitors to see the huge amount of boats without having to run a half-marathon.
The show opens its doors on Wednesday October 31st and will last until the next Sunday. As usual, the team of Boatandboats is leaving to see the novelties which will be exhibited.
In the last few weeks, shipyards from all around the world have sent to our editorial staff hundreds of press releases, which leads us to give you a little preview of the boats we will see.
Ocean Alexander 90R
Our list starts with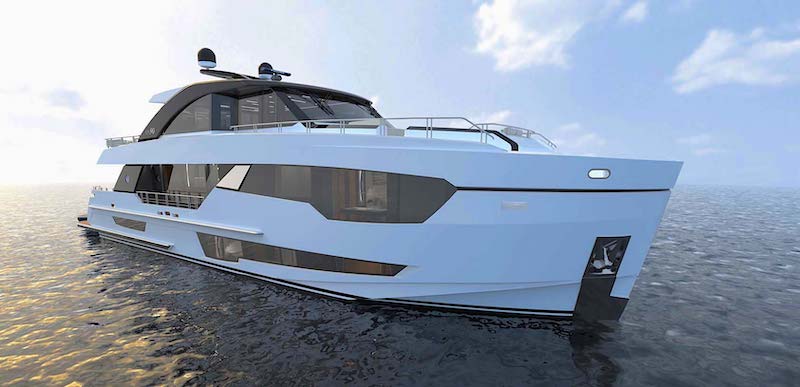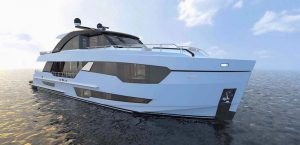 a world premiere presented by Ocean Alexander. The 90R is a superyacht designed by Evan K. Marshall in co-operation with Arrabito Naval Architects. With a length of over 27 meters, this yacht features a majestic structure lightened by an extensive use of glazed surfaces.
Absolute Yachts Navetta 48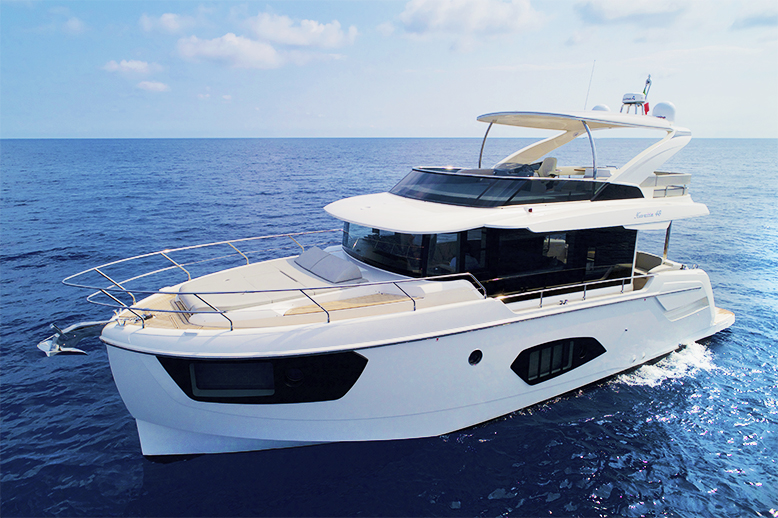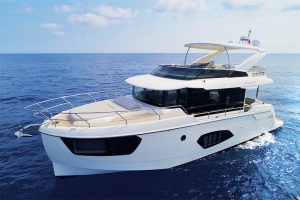 The Italian shipyard with the greatest growth rate in the world starts the show with the American premiere of the new Navetta 48, a model which is literally conquering the European market. A very successfully line and stunning spaces are the business card of this boat.
Absolute Yachts  signs its star-spangled participation with the whole Absolute fleet, three models of the Fly range and the preview of two upcoming models: the Absolute 62 Fly and the Navetta 68 which are scheduled to be presented at the next Dusseldorf Boat Show and Cannes Yachting Festival 2019.
Riva 88 Domino super
What Riva exhibits at FLIBS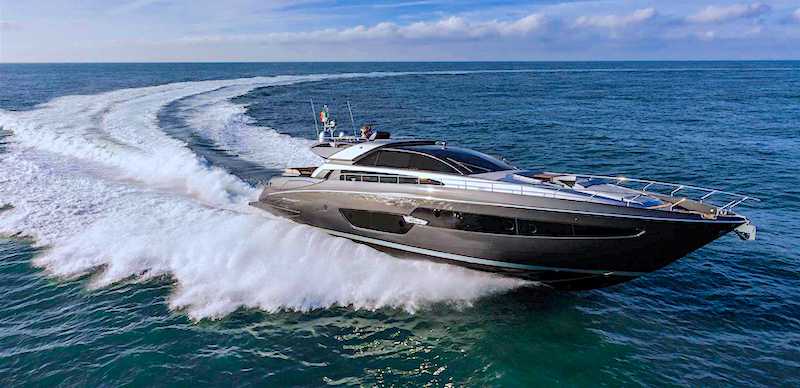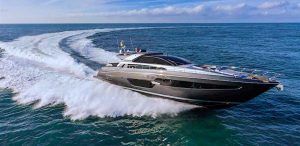 is not a premiere but its largest yacht. Conceived by the pencil of Officina Italiana Design, the Riva 88 Domino Super is the heir of the famous 86 Domino.
However, it's not a restyled version of the previous model. Mauro Micheli has designed a completely new and, let us say that, beautiful yacht. With a length of less than 27 meters, this new planing model is 6.30 meters wide.
Grand Banks 60L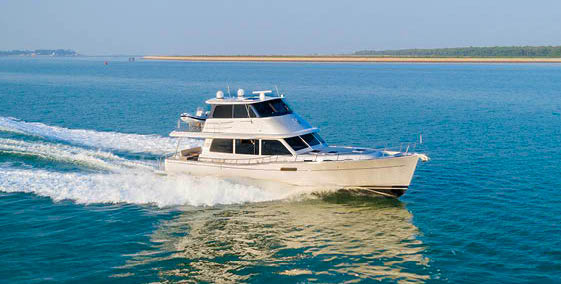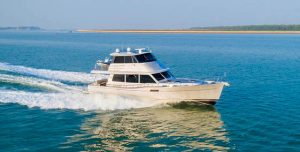 Just 8 months after the presentation of the Grand Banks 60, the famous American shipyard launches a new world premiere: its last jewel, the Grand Banks 60 Skylounge.
An evolution of the previous model, this boat features a covered fly bridge designed to sail in harsh weather conditions. The superstructure is harmoniously combined with the well-know lines of these boats.
Benetti Fast 125
For the first time,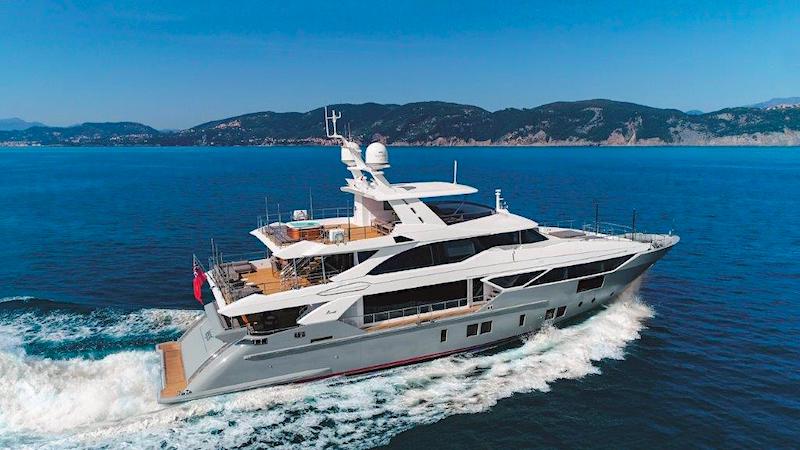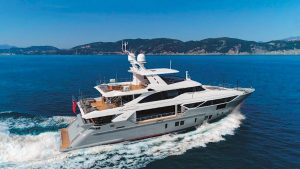 Benetti lands in the USA with its "Lejos3", a superyacht and fourth model of the Fast 125′ range. This stunning recreational ship is equipped with the Azipull Carbon 65 ( AZP C65) propulsion system designed in collaboration with Rolls Royce along with the D2P Displacement to Planing ® hull with wave piercer, designed by Pierluigi Ausonio in co-operation with the Azimut Benetti Research and Development Centre which offers the opportunity to use the yacht in both planing and displacing mode.
Exterior lines are designed by Stefano Righini while RWD Studio has conceived the interior design. Noteworthy is the Sun Deck which, with a surface of over 80 square meters, develops a continuous walkable surface of almost 16 linear meters.
Palm Beach GT50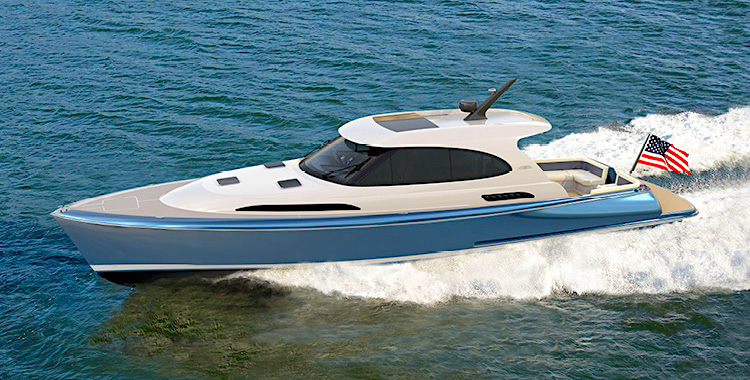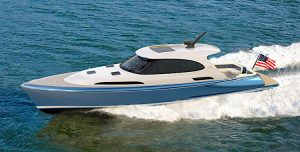 A Lobster Boat with elegant streamlined lines, the Palm Beach GT 50 is a luxury yacht with interesting performance. With a top speed of over 40 knots, she features 100% carbon deck and superstructures. Both the deck and the bulkheads are laminated into the hull in order to create an extraordinarily sturdy one-piece structure. 16.4 meters long and almost 4.5 meters wide, thanks to the extensive use of carbon, she weights just 13 tons.
Azimut Atlantis 51
The Azimut Atlantis 51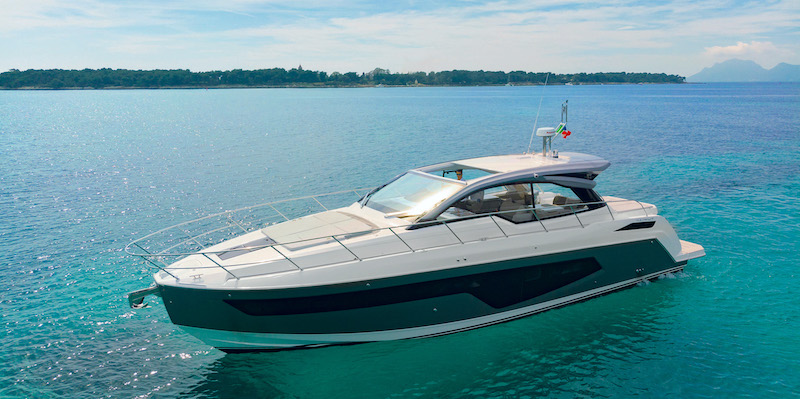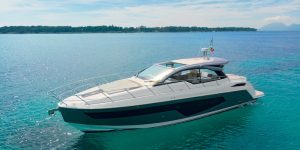 is an open boat with sporty lines designed for all those who want to spend some days in the open air without sacrificing comfort, both inside and outside.
Designed by Marco Biaggi and Filippo Salvetti ( Neo Design), she is little more than 16 meters long and 4.5 meters wide. Fitted with twin IPS 800 engines, she can touch a top speed of 35 knots and a cruising speed of 30.
Pershing 9X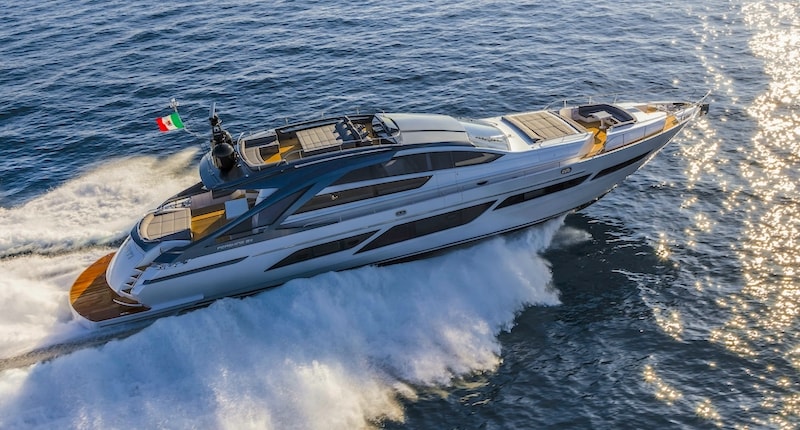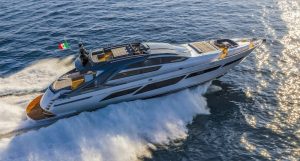 If you think that it is beautiful to run at over 40 knots on a 28-meter yacht, you' re looking the right boat. The second chapter of the new "X Generation", the Pershing 9X is a maxi coupé with aggressive lines and luxury comfort.
The result is a performing yacht, rich in fittings and equipped with numerous technological innovations which offer a unique sailing experience and easy handling even in restricted waters, which is a feature unsuspected for a yacht of over 90 feet in lenght.
Our  "Special FLIBS"
But novelties go on, they are hundreds and many of them deserve to be explored. So, stay tuned and follow our " Special FLIBS" that, with the advantage of being digital, contains daily updates. Scrolling the page down, you can see all the boats presented at the last editions which we've already written about.
In short, a large container, designed for all boats and yachting enthusiasts.