The International Yachting Media Digest n° 5, an edition that will make you dream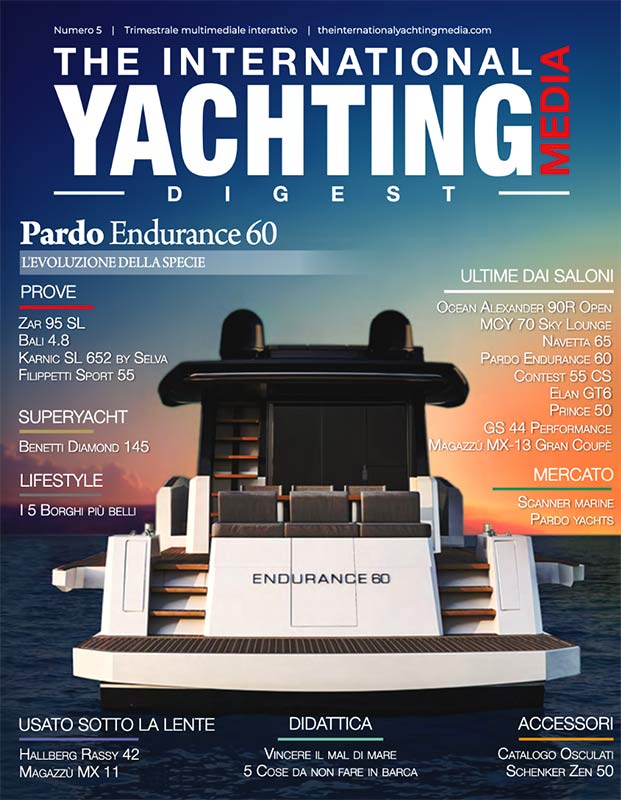 The fifth issue of The International Yachting Media Digest is online with an amazing edition, of great visual impact, full of pictures, videos and emotions.
Just what we need in this moment of forced home confinement.
Our evocative photos will make you daydream between a stunning MCY 70 Slylounge, here unveiled in world preview, and a Contest 55CS, the latest "great beauty" by Contest Yachts, through the discovery of the most enchanting seaside villages of the world sailing on board a jewel like the Benetti Diamond 145.
If you are reading our magazine – which, let us remember, is the only free and adverting-free yachting magazine in the world – for the first time, you will immediately notice the refinement and brightness of our elegant and tidy graphic layout, specially designed to further enhance the purity of both illustrations and videos.
A special selection of "amazing boats" in absolute preview
The starting point is a full-page imposing Ocean Alexander 84R, here proposed in an open version we had the possibility to admire at the last Miami Yacht Show and that now opens our review of the luxury boats exhibited at the latest international boat shows, in the hope that the Covid emergency will turn soon at the end and the boat shows open the gates again all over the world . We can't wait!

Absolutely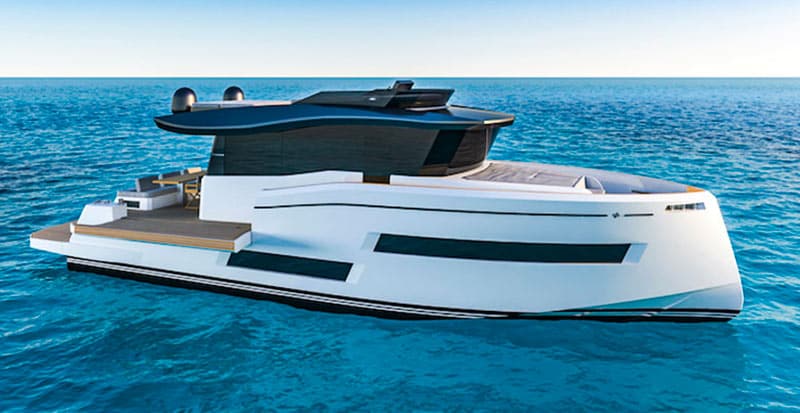 Darwin-proof is the extraordinary Pardo Endurance 60, an evolution of the species designed to leave its mark in the boating world.
It's a new concept of trawler, fitted with a walk-around deck plan never seen before on a trawler of this size (18 meters overall) as well as sensual and futuristic lines.
Maxi-Rib enthusiasts will certainly pleased to read our articles about the Nuova Jolly Prince 50 and the Magazzù MX-13 Grand Coupé, two exceptional racers with strong personality.
Similarly, all those who love high-performance sailboats can take a peek at the characteristics of the Elan GT6, the sporty crossover here spoilered in exclusive preview.
The International Yachting Media Digest is 100% adverting-free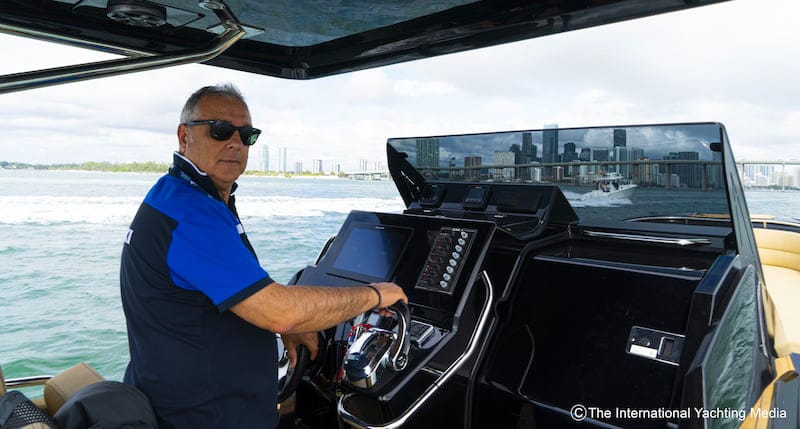 Don't miss our exciting sea trials on board the Bali 4.8 catamaran, distinguished by very high comfort standards, or in the company of an exceptional Sergio Davì, who tested the Zar 95 SL for us in Florida.
Finally, some tips on how to properly plan a boat holiday, with the 5 things not to do on board and the tricks to avoid suffering from seasickness.
This and much more is enclosed in 172 pages, totally advertsing-free as usual.
Unique in the world of yachting magazines, this feature makes the reading experience even more plesant, with the possibility to browse the pages with ease by clicking on the side arrows.
In short, the fifth surprising issue of TIYM Digest is ready to make you escape with your eyes and mind. Waiting to breathe the freedom of the open sea.
Link to visit the website, browse or download all the isues of The International Yachting Media Digest for free