The International Yachting Media Digest 7 is on line with 500 unmissable pages

A truly extraordinary edition. 500 pages to be read, seen and enjoyed. Along with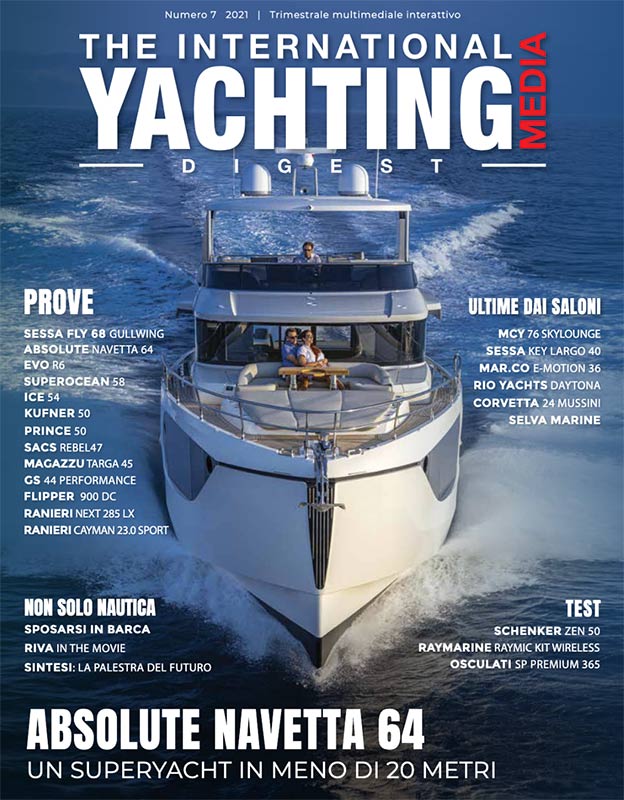 a new engaging, elegant and glossy graphic design. The issue no. 7/2021 of The International Yachting Media Digest, our interactive multimedia quarterly magazine, is now on line. And we know you can't wait to find it out with us.
As our loyal readers know, our digital magazine, entirely dedicated to the world of high-end yachting, brings all the best of printed paper to the Web, offering the user the pleasure of traditional browsing, but with the added value of in-depth information through interactive videos and links.
The latest issue, published in Italian and English as usual, stands out for the richness of its foliation: 500 pages of pure ad-free content, always with special focus on images, in accordance with the digital approach that distinguishes us.
Once again, The International Yachting Media Digest collects the content produced by our editorial staff: articles, interviews, boat sea trials, videos, technical insights, all accessible from the interactive index that directly refers to the pages of your interest.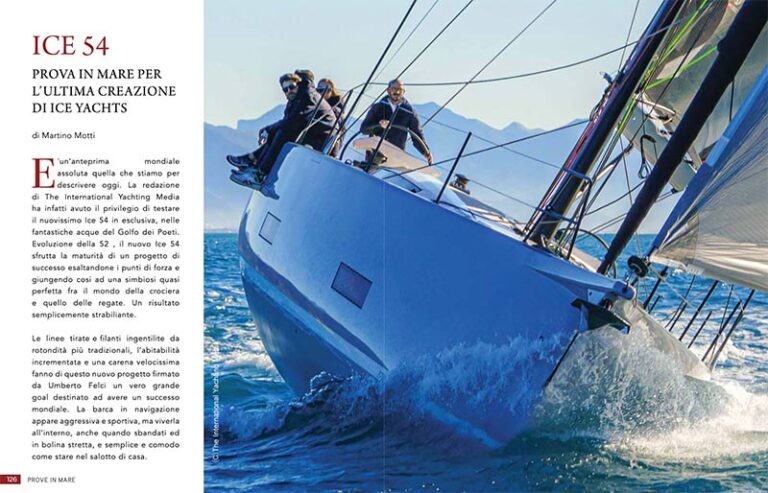 Particularly noteworthy are the sea trials of the Sessa Fly 68, the Absolute Navetta 64, the Evo 86, the Superocean 58, the Ice 54, the Kufner 50, the Prince 50, the Sacs Rebel 47, the Magazzù Targa 45, the GS 44 Performance, the Flipper 900 DC, the Ranieri Next 285 LX and the Ranieri Cayman 230 Sport. All brand-new sailing and motor-powered models, destined to lead the 2021 yachting market.
In the designer section, moreover, you will find the interviews with Davide Cipriani, designer of the Filippetti S 55, and Sergio Cutolo, creative author of the Hydro Tec Vanguard. Then, of course, the usual and highly popular sections dedicated to our marine accessories test and lifestyle.
The digital philosophy of our magazine is emphasized by some passages of the editorial by Luca D'Ambrosio, Editor in Chief and CEO of our publishing house: " Let's try to analyze the last 12 months under a different, objective light. What is ending is a year that has been worth 10 in terms of development and awareness. A year has has forced even the most reluctant to move from immobility, from position rents and that, obtorto collo, has also prompted both companies and people to realize that it is in change that wealth can exist and that it is in immobility that, vice versa, their future is mortgaged. A digital culture that, unparalleled synonymous with freedom of expression, also brings with it a self-rugulating regime of free competition that has introduced many advantages, both to consumers, which can control and buy consciously, and to companies, which will no longer suffer from a unfair competition where investors and improvisers are on the same level".
Link to leaf through and download (for free) the last issue of The International Yachting Media Digest
Link to leaf through and download (for free) all the issues of The International Yachting Media Digest
Link to enter the Virtual Boat Show of The International Yachting Media