Exclusive world premiere at Genoa International Boat Show for the Zar 95 SL, the new Zar Formenti's flagship, a project conceived also for the foreign market.
A project for the Zar community
It was Mr. Formenti who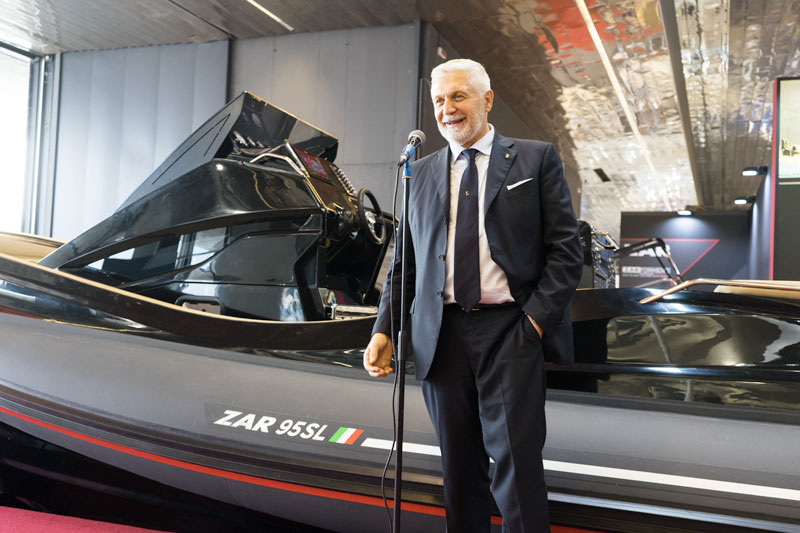 personally told how this is for him not only a boat but a real market project, born in the darkest years of crisis when the need led to enlarge boundaries and go out of Italy with a new line designed for Asia and USA.
This line sprang from the small sporty Zar Tender, characterized by a futuristic overall design – Mr. Formenti tells. Then, it expanded and grew with the Sport Luxury line that ended conquering the "Zar community" which had formed around these RIBs that, Mr. Formenti continues, are "unique for better or worse".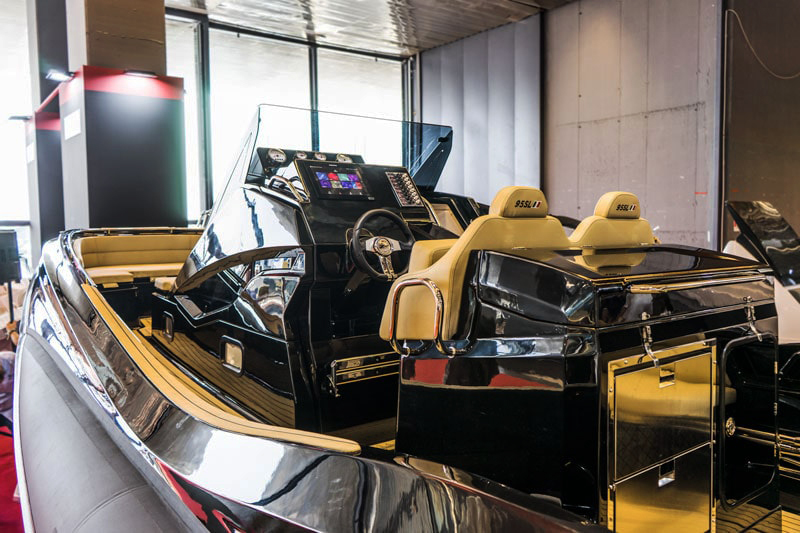 The success of the previous flagship, the Zar 85 SL, was such that sales were closed already in January 2018 in order to allow the shipyard to build all the boats ordered until to date.
Now, the market has to get used to this new proposal and its highly innovative deck restyling. The two large sun pads, for example, can be converted into a large dinette and accommodate a considerable number of people. Despite its sporty lines, the driving console is functional and ergonomic. The RIB is completed by a cabin equipped with a double bed and a separate bathroom, with marine WC, washbasin and shower.
A growing shipyard
Together with products and market –  Mr. Formenti tells – also the design team has grown up. However, it hasn't grown old; instead, he has rejuvenated with the arrival of the young designer Carlos Vidal, who was also present at Genoa Boat Show.
The unmistakable V-hull, very deep in the bow and with side tubes, of the Zar Formenti 95 Sport Luxury is always designed by Ambrosini but the young Spanish talent has played with lines and surfaces in order to provide the boat with new volumes and harmonious proportions, in addition to focusing on the brightness of the cabin.
A stepping stone
Now it remains to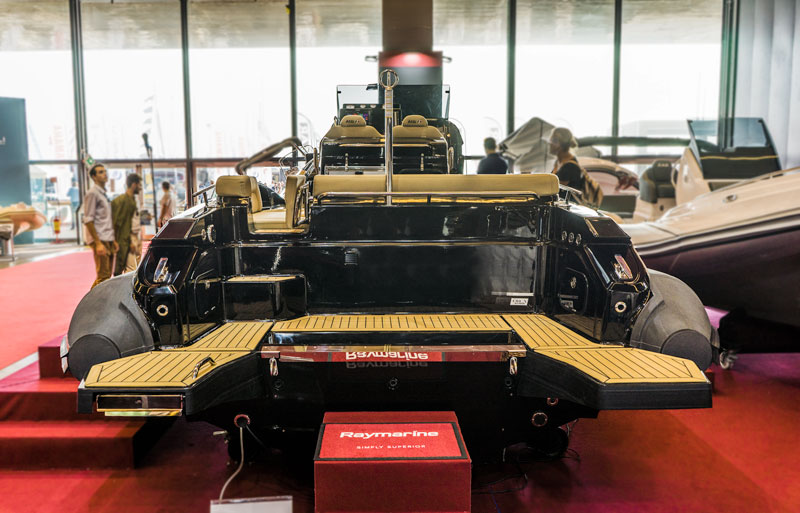 be seen whether Zar fans will like the boat. The staff of Zar Formenti is optimist and enigmatic and considers the possibility – announced at the Boat Show this year – to expand the limit of the boats for which driving and security test is not required .
" For the time being, the Zar 95 Sport Luxury – they say – is the new flagship. But she is also a stepping stone for what is coming".
With this boat in the hands of unlicensed sporty enthusiasts, we are sure we are going to see incredible things!