Absolute 48 Coupé is sly. Warmth, a welcoming galley, a right outdoor space for your convivial moments. Without forgetting the introspection of the independent voyage and the three cabins below deck which, when it comes to humility, do not make you bow your head at all. Here comes the Absolute Coupé.
At sea, what really matters is the view. And to quote Absolute Yacht's motto for this occasion, there is an "absolute horizon" on offer for owners whose choice will fall on the new Coupé range soon to be unveiled to the public.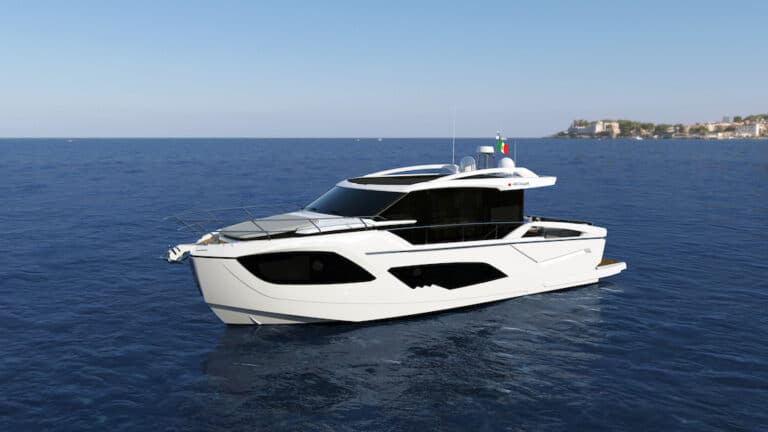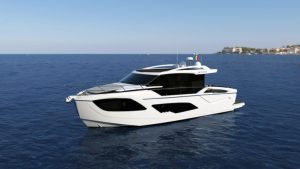 The Absolute 48, a refined creature born at the famous Piacenza-based shipyard, has a sporty imprinting, but with an eye on "comfort and versatility". And the distinct sign of that Italian character stands out when it comes to the "terrace". Yes, because the cockpit offers generous spaces and is so focused on the sea that you almost forget the wealth of quality and extreme configurability of the architectural complements that furnish it.
A green choice on the roof

When thinking of sustainability, solar energy is the first thing that comes to mind. Well, the Absolute 48 Coupé produces her own clean energy thanks to a "set of solar panels integrated into the roof". And the "absolute horizon" concept returns, because one of the solar panels is transparent and specially "designed to allow pleasant natural lighting without heating the surrounding space". As a result, range is guaranteed on board the Absolute 48 when at anchor.
But there is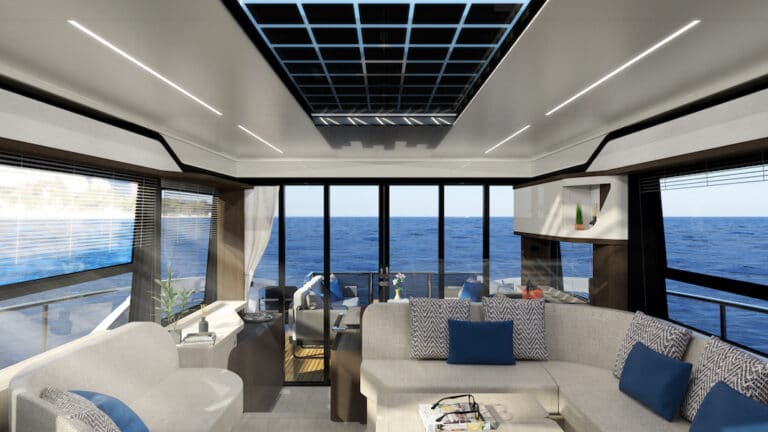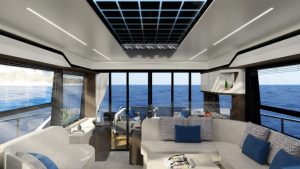 another panorama to be seen through the facets of this Absolute luxury yacht. In other words, the sphericity of the planet, its curvature and the curvature of the water are better perceived on board. The sea can be seen from the saloon, where "the large side windows embrace the entire deck, offering a perspective that becomes a spectacle from inside the boat".
Amazing Absolute 48
That's right: there's something wonderful on board the Absolute 48. Even at the stern, the view is not at all obstructed and the panoramic windscreen, again, expresses that absolute horizon. If we then think about how to protect ourselves or open up more to the weather, the interior of the saloon knows how to breathe thanks to the windows which "can be opened electrically to channel the sea breeze and generate air circulation".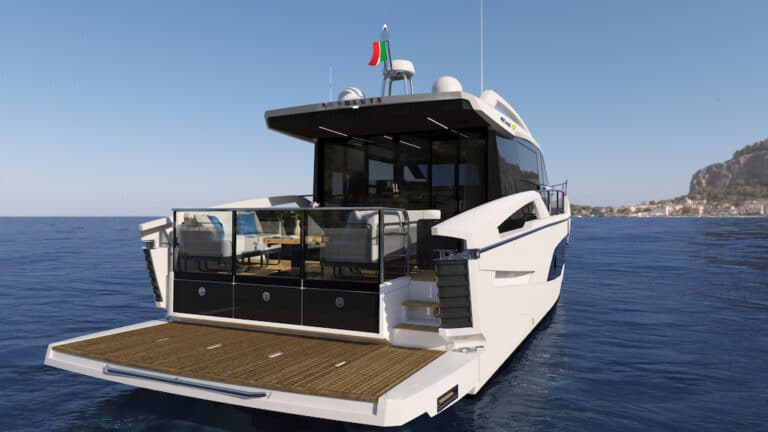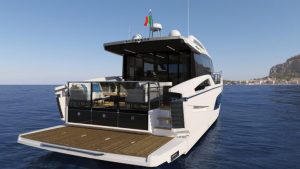 The cockpit, too, is unobstructed to the eye and its ease further invites the joie de vivre that is sought at sea. The stern railings are glazed and they too insist on an impetus of continuity devoted to the connection with the sea. Spaces and transparency: two things that together characterize and describe that sense of freedom whose search for and conquest, in this case, is entirely up to the owner.The Absolute 48 will be on public display at the Cannes Yachting Festival from 7 to 12 September, just in time for the champagne harvest.