At Best of Boats Award 2020, the Absolute Navetta 64 was awarded with the "Best For Travel" prize
We tested her last September and we can only agree with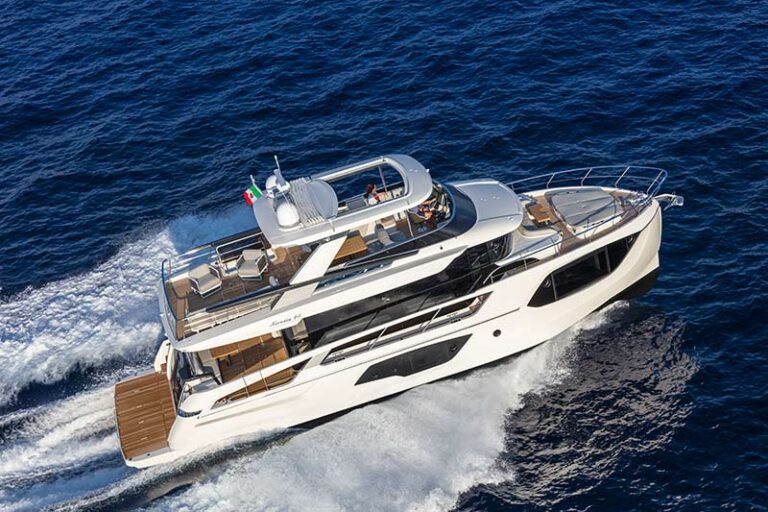 the decision of the jury of Best of Boats Awards which, this year, saw the triumph of the Absolute Navetta 64.

The Absolute Yachts' model won the prestigious prize, the only one in the motorboating world that, initiated in 2014, aims at identifying the best yachts of the year based on five categories for different use: best for beginners, for family, for fun, for fishing, and for travel.
Precisely in this last category, Absolute Navetta 64 was confirmed as the absolute winner, according to the 18 international journalists of the jury met on November 19th in Berlin for the award ceremony, all coming from various publishing houses and with great experience and passion for testing. "It's one of the biggest 60-footer ever seen. Actually, it has 64'5", so the space on board is enormous, open and bright. Adding to the incredible master cabin the new Navetta has a beach club on the aft. It's something special". This is the official reason given by the Best of Boats jury, who awarded the Absolute Navetta 64 with the Best for Travel 2020 prize.
During the ceremony, broadcast in live streaming, the jury also announced the winners in the different categories among the 21 official finalists, finding in each of them the best novelties in terms of motorboating in Europe.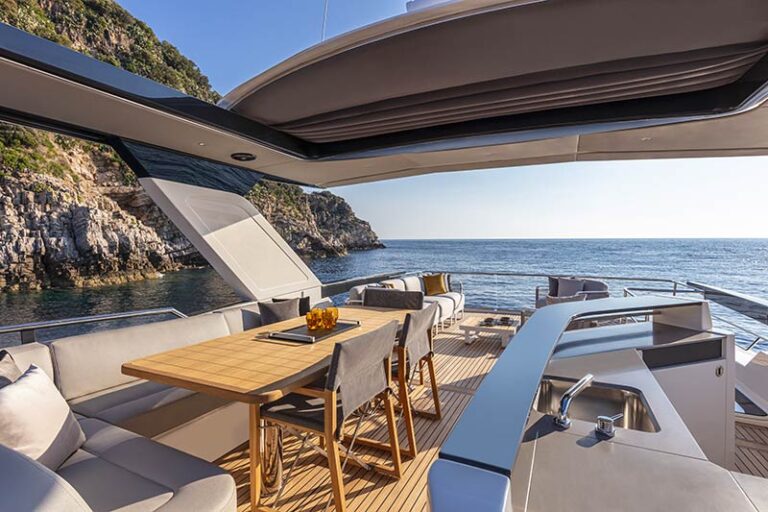 " It is always thrilling to be nominated for such an award and, above all, win it!" stated Cesare Mastroianni, Absolute VP Sales & CCO – The concept behind the Navetta's line was born a few years ago: we wanted our boats to give the owner the possibility to travel anywhere without ever feeling far from home. We called this particular project 'The Absolute Pathfinder' because aboard the Navetta 64 you can really travel anywhere you want, without space limits."
A part of the Generation 2021 collection, the Absolute Navetta 64 is a 20-meter yacht destined to raise the bar of its market segment. Thanks to the presence of a submersible platform, the aft section houses a large beach club, which was particularly appreciated by the Best of Boats jury. It is, in fact, a sophisticated, exclusive living area on the water's surface.

The main innovation of the main deck is offered by two large openings on the stern sides, which allow the guests to stay in sensorial contact with the sea. Equally noteworthy is the sleeping zone which, despite the 64-foot length of the boat, houses four cabins and a double crew one.
In addition to being extraordinarily spacious and comfortable, the Navetta 64 is also surprisingly fast. The two IPS 1350 engines  installed on board the model we tested (click here to read about our sea trial) delivered excellent acceleration and a 27-knot maximum speed. In short, the Absolute Navetta 64 couldn't not win this prize.
Click here to visit the page dedicated to Absolute Yachts on our Virtual Boat Show