The Absolute Weekend in Varazze and the delivery of the first Navetta 68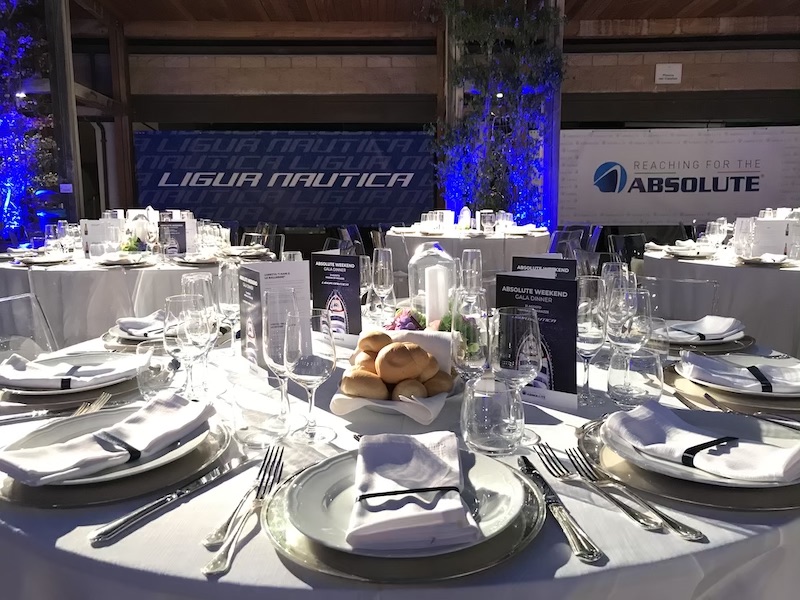 As usual, in the last weekend of August, the Marina di Varazze hosted the Absolute Weekend, the famous boat exhibition organized thanks to the cooperation of Ligur Nautica, the Absolute Yachts leader for north-western Italy.
The undisputed protagonist of this edition was the new Absolute Navetta 68 and the delivery ceremony of the first unit.
The event started on the morning of Saturday 31st August with 5 boats exhibited on the main quay of the marina, including the Navetta 68 and another world premiere: the Absolute 47 Fly.
Visitors could also admire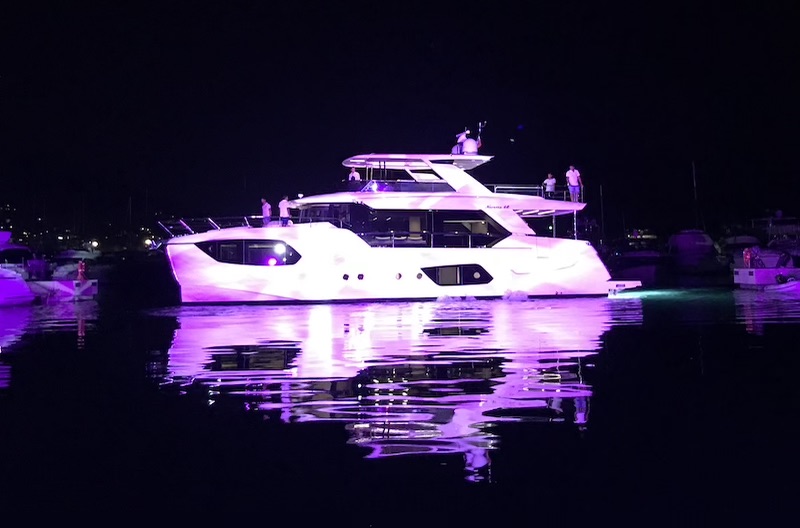 the Absolute 50 Fly, the Absolute 58 Fly and the Navetta 48 (please click on each model to read about our sea trials).
All yachts were made available to clients for sights and sea trials. It was an unmissable opportunity for all those wishing to test more than one model in a single day.
The Saturday event ended with an elegant dinner on the quay, just a two steps away from what would soon be the stage for the Navetta 68 delivery ceremony.
Punctual, wrapped in a bundle of lights, the latest creation of the Absolute shipyard then made its triumphal entry.
A breathtaking spectacle that Ligur Nautica wanted to give to its guests.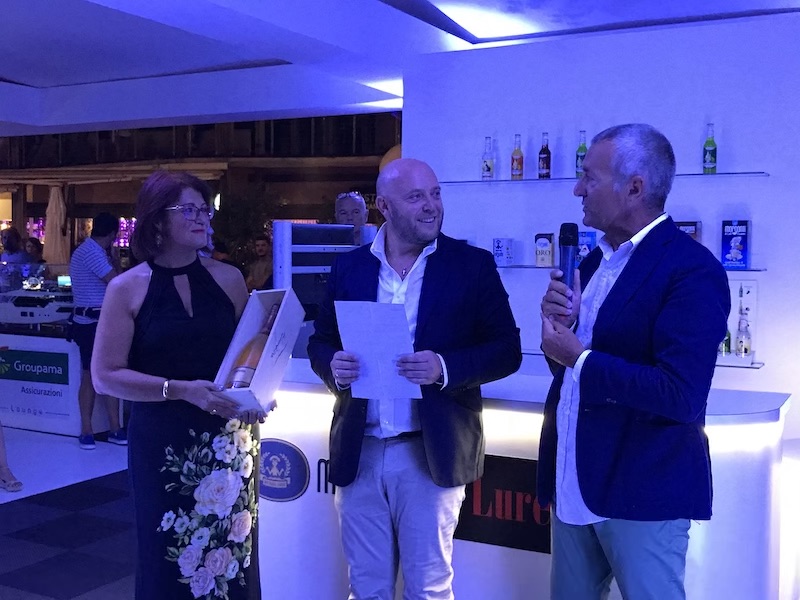 " I've founded in the Navetta 68 everything an owner can look for and desire. I mean the possibility of sailing in total relax and comfort at displacement speed as well as the possibility to handle with harsh sea conditions. But, above al,l something I never thought I would find, namely a villa on the sea. "
These are the first words that the owner of the Navetta 68 said during the delivery ceremony. The statements then continued with special thanks to Pino Spina and his sons Antonio and Michele, the owners of Ligur Nautica, who followed the boat, from sale to delivery.
"To buy a boat is always nice and easy but the most important thing is the post-sales service. The Spina family guarantees it".
On Sunday, the Absolute Weekend continued with another day of sights and tests which, given the good weather conditions, offered another wonderful day that allowed us to appreciate Absolute Yachts' boats.
We had already tested the Navetta 68. If you want to find out more, please read about our sea trial.
Ligur Nautica
Via Maestri d'Ascia, 18 – Varazze (SV)
Office: +39 0199354254
info@ligurnautica.it
Antonio Spina: +39 3409796728
Michele Spina: +39 3405743854
Pino Spina: +39 3294984524