Michele Preziuso tells us about Amare Group
Born as a startup, Amare Group has quickly established itself as a leader in the sector of portholes for yachts and superyachts. The company, whose production plant is situated in the province of Isernia, is young and dynamic. It has filed the patents for various revolutionary products, such as the porthole Infinity and the electrically-operated gangway Vanity, all attractive and innovative in their operation.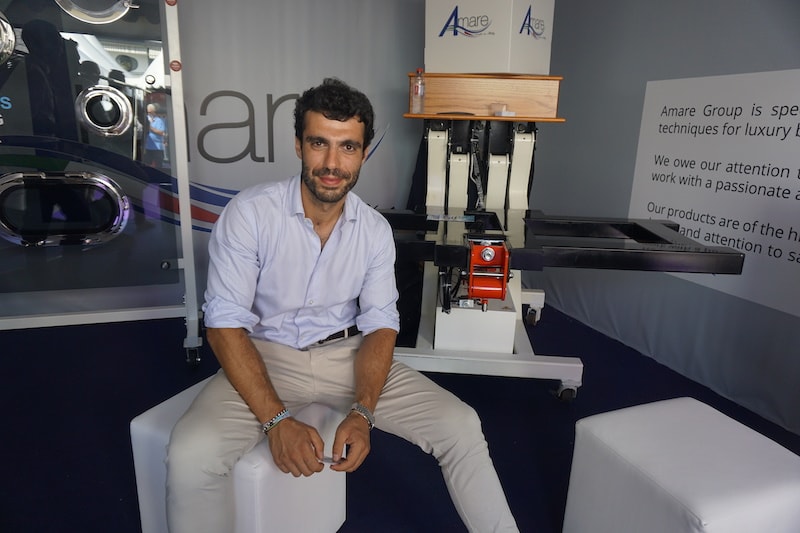 Amare Group is a company that, aiming to manufacture uncompromised products of absolute quality, has repeatedly stressed the importance of dialogue and exchange with clients in order to improve both products and services. Now far from being a simple startup, the company includes among its clients prestigious boat manufacturers like Azimut, one of the first shipyards that have recognized the quality shown by this company.
Thanks to the know-how acquired over time, Amare Group has expanded its production in the field of marine accessories, starting to produce hydraulic gangways that have progressively become famous and used by many high-end shipyards.
Michele Preziuso, Business Development Manager of the group, tells us about his feelings about the imminent start of the new boating season where, between boat shows and upcoming novelties, Amare Group wants to strengthen its leading position in the sector:
While marking the beginning of the season for boat owners, summer is, for producers, the time to take stock. How was this last year for Amare Group?
It was an exciting and positively intense year, during which we had the opportunity to consolidate the foundations of our core business and strengthen, day by day, what is the most important challenge for us: movements. We're happy but we're also looking forward to start again. Indeed, we're planning the next boat shows and our surprises for the next nautical year.
The new nautical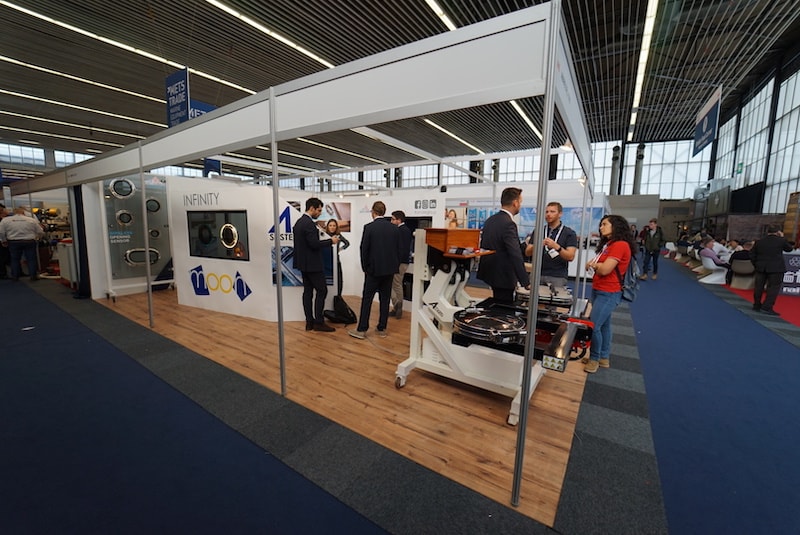 year is round the corner and, as every year, the first appointment is the Cannes Yachting Festival: what are the products which Amare Group will focus on in Cannes?
As usual, we will focus on our flagship product: the porthole integrated in the glass. Meanwhile, as I said before, Amare is also focusing on movements. In Cannes, in fact, our gangway Vanity and our lift system Charon will accompany us like last year.
Amare Group is now a consolidated reality in the world of luxury nautical accessories. You have always aimed to innovate, right from the start. How important is this aspect for you in the world of accessories?
Research and innovation have always been the basis of our company's mission. I can't anticipate much,but I want to say that this year, too, in November during the next METS, we want to impress with an interesting novelty and show you how many beautiful things we have created in this 2019.