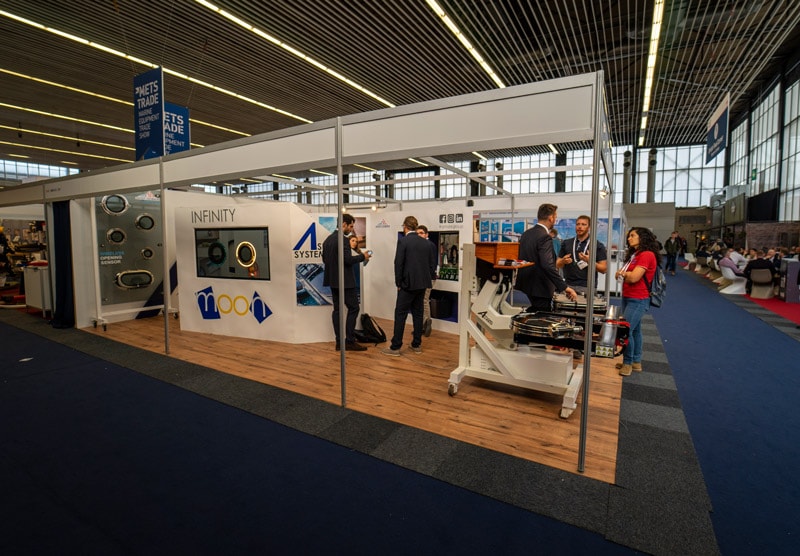 We are traditionally used to link the idea of porthole to an accessory that, though convenient, has always seen its evolution related to the function of bringing air and light to boat interiors.
However, what we have seen today at MetsTrade in world premiere is a real leap forward. A progress that adds a new, unusual function to this essential marine accessory.
And it is precisely at sunset, when traditional portholes stops bringing light to boat interiors, that we can see how innovative is the ultimate product introduced by Amare Group, the dynamic Italian company specialized in the manufacture of gangways, portholes and lifting systems for luxury yachts.
Named Moon (the name couldn't be more appropriate), it is a lamp whose led light frames the porthole's outline; it is offered in two different captivating versions.
The version exhibited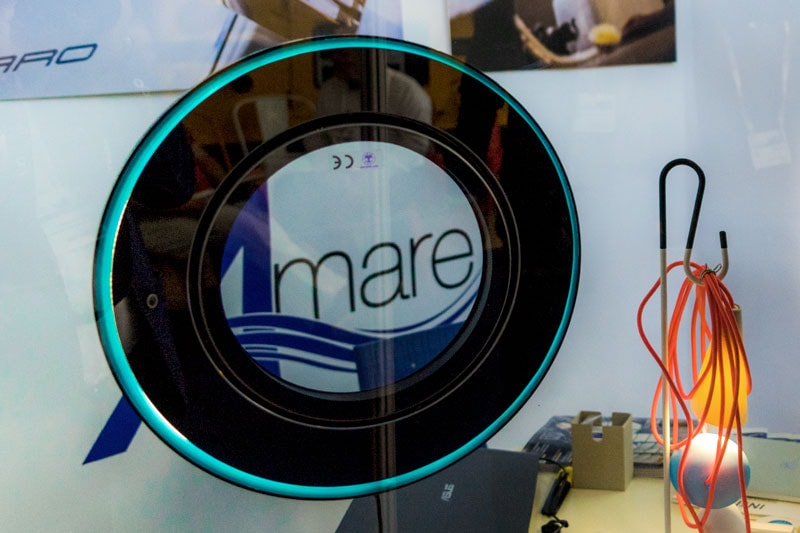 at MetsTrade is applied to Infinity portholes, glued on glass, and the result is really spectacular.
In its outdoor version, the led lamp is substantially "immersed" within the frame of the porthole. It lights up, showing its light only out of the glass windows.
This way, the outline of Infinity is enhanced by a light that goes from bright to suffused thanks to the possibility to adjust intensity according to user's needs.
It looks like a single warm ring that fluctuates in the glass. Its colour is customizable, giving both shipyards and boat owners the possibility to include an additional distinctive mark to their own boat when seen in the dark.
In its indoor version, instead, Moon has a led lamp integrated within the structure of the porthole so as to be visible in all the interiors of the boat.
Its warm adjustable light adorns the round lines it envelops, refracting on the polished stainless steel that forms the structure of the porthole.
In this version, Moon is an elegant indoor light.
From a technical point of view, Moon requires a power supply of 24 Volt; its power cable is integrated, immersed and well-hidden inside the structure of the glass window where it will be installed.
If Moon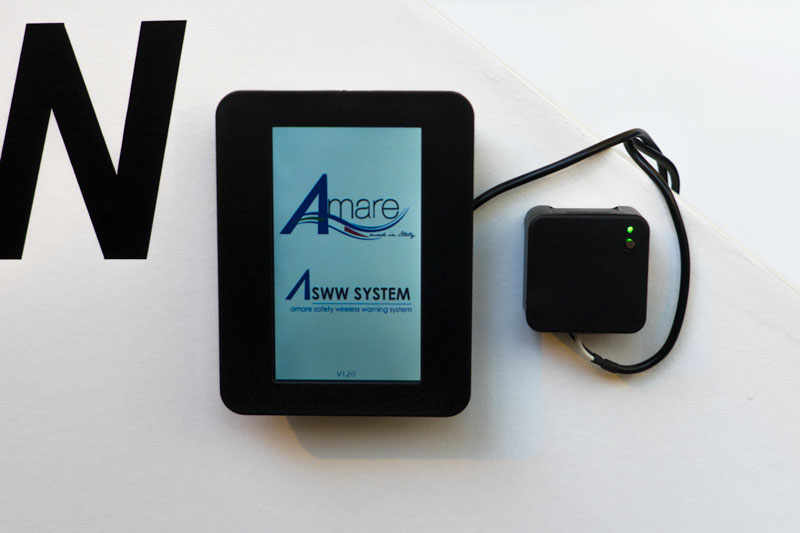 is the real "star" in Amare Group's booth, we can't, however, overlook another particular product that we've discovered at the event.
We're talking of an excellent accessory, specially designed for sailors and for all those who are particularly attentive to details and maritime safety. Simple but convenient, although too often undervalued, this product consists of a special sensor that indicates whether the porthole is closed or not.
Compatible with all the products of the company, it features a WiFi connection and a display to monitor the exact position of the porthole. This porthole accessory is, in my opinion, an excellent option to save time and prevent damage since it provides an instant check of portholes as well as the possibility to set sail with all portholes perfectly closed.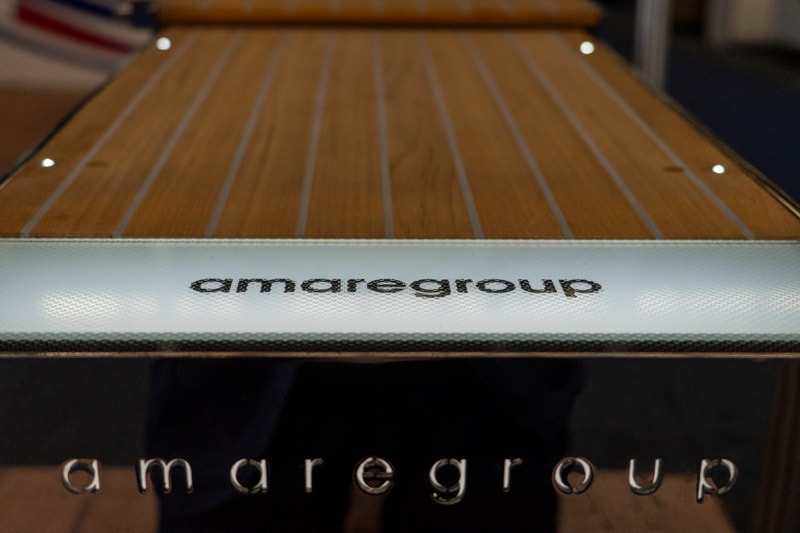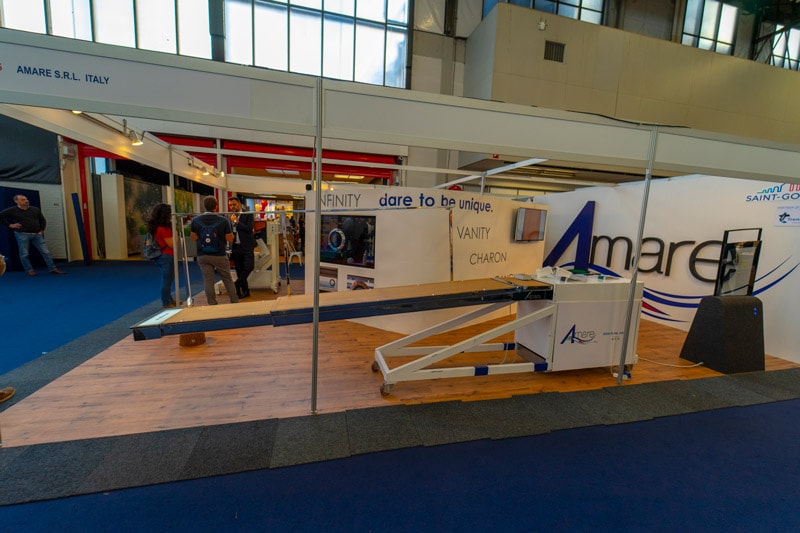 Via Galletto, 11
Recovato 41013
Castelfranco Emilia (MO)
Phone: +39 059 7105500