Ampermarine, the renowned Italian underwater spotlight manufacturer, confirmed its lively and assiduous interest in boat shows at the latest Cannes Yachting Festival.
Their WUWLED wireless spotlight, an innovation that stunned the marine accessory market just a few months ago, is now joined by a more traditional wired underwater model. Designed for customers who specifically request a traditional spotlight, the new version has been completely redesigned by eliminating the transmitter (present in the wireless version) and placing a direct in-circuit power source with a new circuit board.
While the new frontier of underwater lights seems to be more similar to the wide range of offerings on the market, it has features that set it apart from competitors, making Ampermarine once again a company capable of innovation.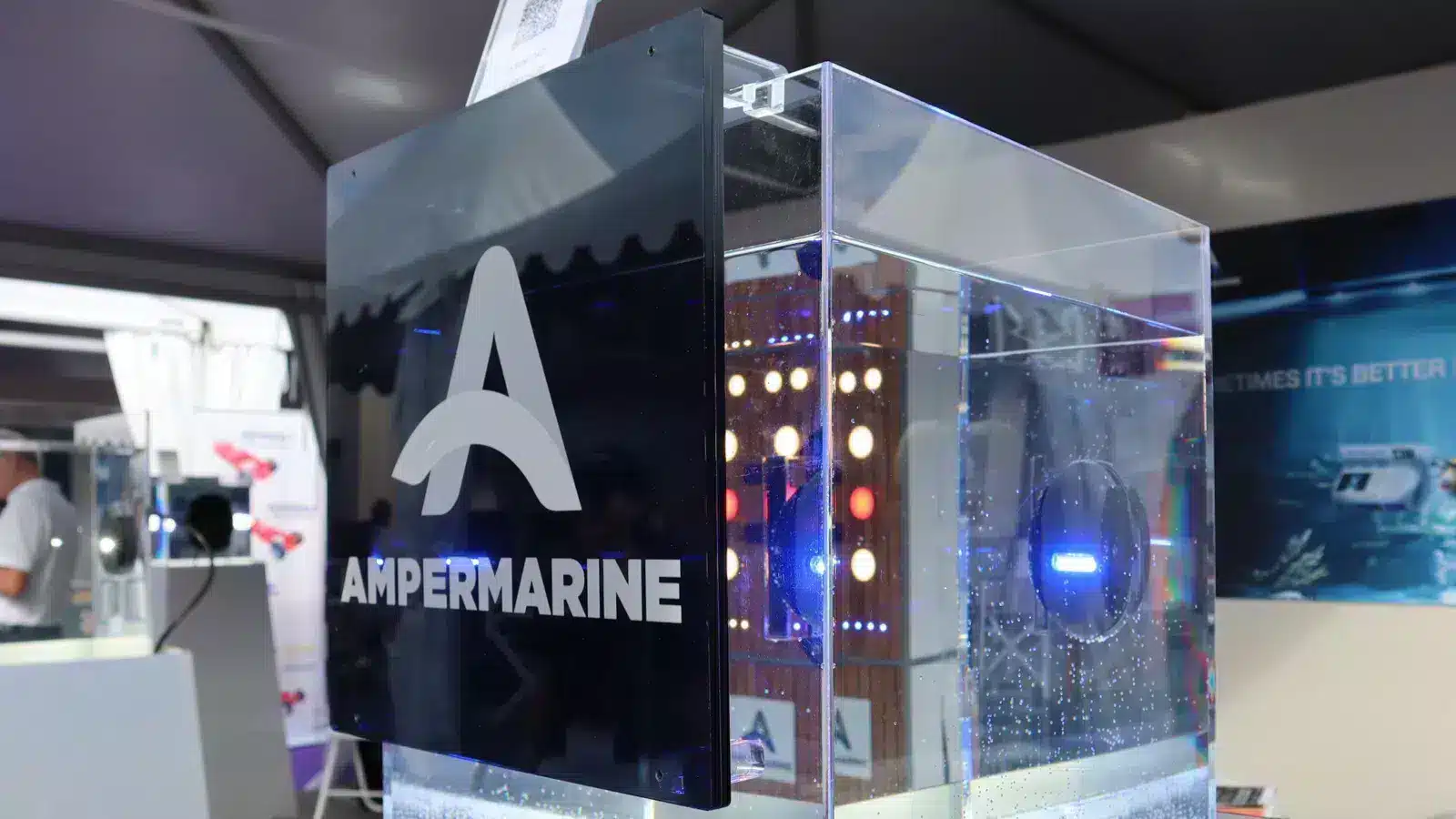 The new Ampermarine wired underwater spotlights have 3 main strengths: a competitive price that attacks the market by proposing itself as an attractive and affordable solution; high quality given by the meticulous design studies and the Made in Italy production process; the total absence of galvanic currents resulting from the plastic material use, which eliminates the spotlight's corrosion effect while maximizing its durability (which is potentially endless).
What's more, the production of the wired spotlight enables the Italian company to finally enter the marine accessory market for steel or aluminum boats, from which it was previously exempt due to the fact that the WUWLED wireless spotlight is not compatible with any metal material.
In other words, we're talking about a new market range, a new product proposition that expands purchasing power and brings increasingly closer not only private individuals, assemblers and industry professionals, but also shipyards, who are very interested in the potential of the new Ampermarine underwater lights.
The new wired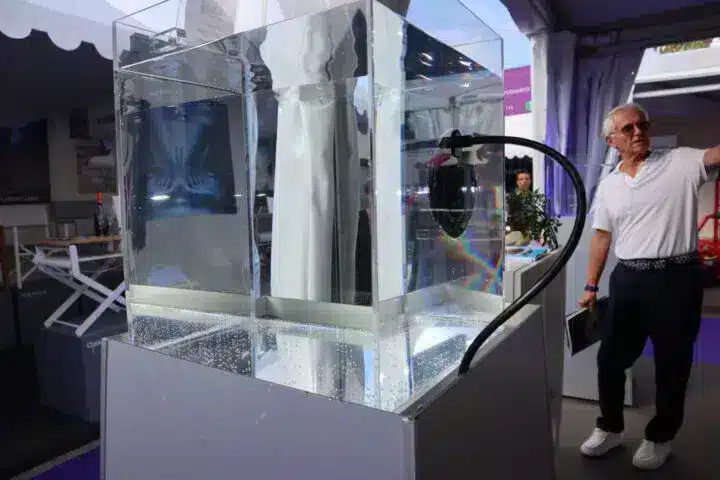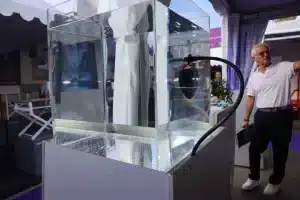 underwater spotlights come in two versions: the smaller one aligns somewhat with the capabilities of the world's best-selling spotlights, with an output of 6000 lumens. The large version, on the other hand, beats competitors with a power output of as much as 15 thousand lumens. These wired spotlights can be offered in white, blue and RGBW versions, i.e., mixed colors and dedicated white; the wireless spotlights, on the other hand, are offered in white or blue versions only.
After joining the Cannes Yachting Festival, Ampermarine is now exhibiting its products at the 63rd Genoa International Boat Show (Sept. 21-26) at their dealer's booth.
"The Cannes Yachting Festival has always been fundamental for Ampermarine. The number of visitors is really important and it really suits us: professionals in the industry come by but also a large audience of private individuals, so we gather both a certain kind of interest and the other. The private individual is very interested in wireless underwater spotlights, avoiding drilling holes in the hull shows a lot of interest in this new technology." says Elio Tamanti, sales director at Ampermarine. "The Cannes Yachting Festival is very important for us, we have already been attending it for several years and we will continue to participate, this year we will also be present in Genoa with our dealer… we are following these events with lively passion because they are very important for our market."