Mooring is as easy as a video game with "Assisted Docking", the brand-new assisted docking system. The evolution of high-tech navigation does not stop. And there is an exclusive because Absolute Yachts is the first shipyard in the world currently able to offer the new system on its entire range of boats, from 47 to 73 feet, for Navetta, Fly and Coupé categories, equipped with Volvo IPS engines.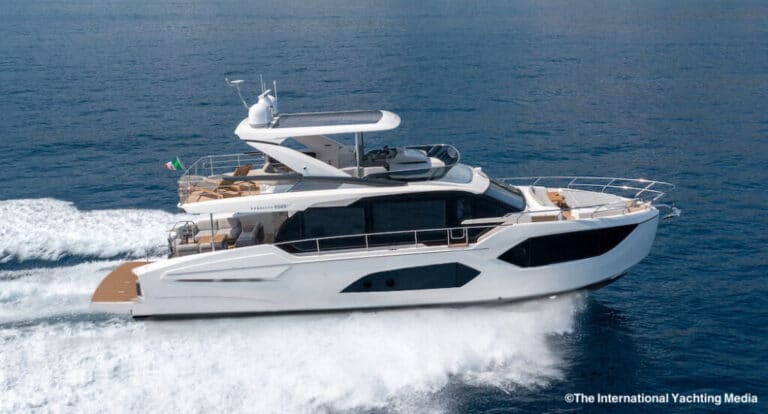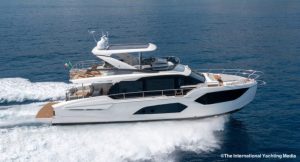 Seen in its operational state, Assisted Docking is surprisingly precise. The YachtingNews editorial staff had the opportunity to test it on board the amazing Absolute 60 Fly.  During the manoeuvre, the Assisted Docking system "manages the mooring manoeuvre with the help of the joystick provided and the software, making the boat follow the set course automatically, regardless of wind and currents". It has to be said: the performance of this smart system is such that it greatly eases mooring anxiety.
Docking in safety
Assisted Docking offers a multitude of pros, especially to the benefit of less experienced boat owners and captains. Even environmental conditions become less insidious than before.
About the Assisted Docking system
"The system – Absolute Yacht explains – consists of a joystick that controls the steering input, and a GPS-based dynamic positioning antenna. The captain maneuvers the boat with the joystick, informing the system which direction it should head and at what speed".
In addition to confirming the "undiscussed value of this technology for all owners", Absolute Yacht has pointed out that Assisted Docking will have " global geographical coverage". The system can be installed on VOLVO IPS 10-powered boats and is currently being tested on boats with the Volvo IPS 15/30 engine and preparation.
"Our collaboration with Absolute Yachts is an opportunity to test the Assisted Docking system on the entire range of Volvo Penta IPS-powered boats, in line with our Easy Boating philosophy. The goal is to add value to both the shipyard and the end user, by creating a truly integrated system from the propeller through to transmission and throttles", says Andrea Piccione, Head of Marine Sales for Volvo Penta.
In late August, Varazze (Italy) will host a special world premiere when the Absolute 48 Coupé – also equipped with the Volvo Penta Assisted Docking technology – will be unveiled to journalists and a selection of international guests. The latest addition to the Absolute family, 48 Coupé will also be on display at the Genoa Boat Show and the Cannes Boat Show in September 2021.
"Our dialogue with suppliers is a great source of inspiration, especially strategic ones who share our values and objectives like Volvo Penta. Instead of following trends, we try to analyze and evaluate them, to set an evolutionary trend ourselves", says Sergio Maggi, founding partner, Vice President and Director of the Absolute R&D department. 
Assisted Docking is further confirmation of unstoppable innovation in the marine industry.