New Audi R8 : more powerful engines for the road car coming from the track
The presale of the new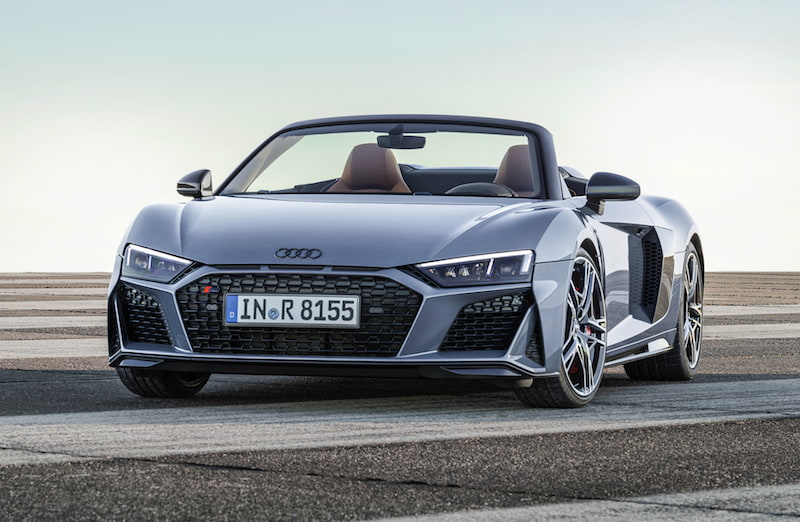 Audi R8 has begun for both the Spyder and the Coupe version fitted with the innovative aspirated V10 FSI engine combined with Audi's Quattro all-wheel-drive system and the seven-speed S Tronic gearbox. Both versions are available in two different performance variants – 570 HP and 560 Nm of torque or 620 HP and 580 Nm – with an acceleration that makes the car go from 0 to 100 km/h within just 3.4 seconds in the Coupe version and 3.5 seconds in the Spyder one. In both cases, top speed overcomes 320 km/h.
The sharper look, combined with the class and elegance that are typical of the Audi brand, make the new R8 a highly seductive car with a resounding engine and racing car-inspired style.
" With around 50 percent shared parts with the R8 LMS GT3 and 60 percent with the R8 LMS GT, no other automobile is so close to motor racing as the R8" says Oliver Hoffmann, Technical Managing Director of Audi Sport GmbH.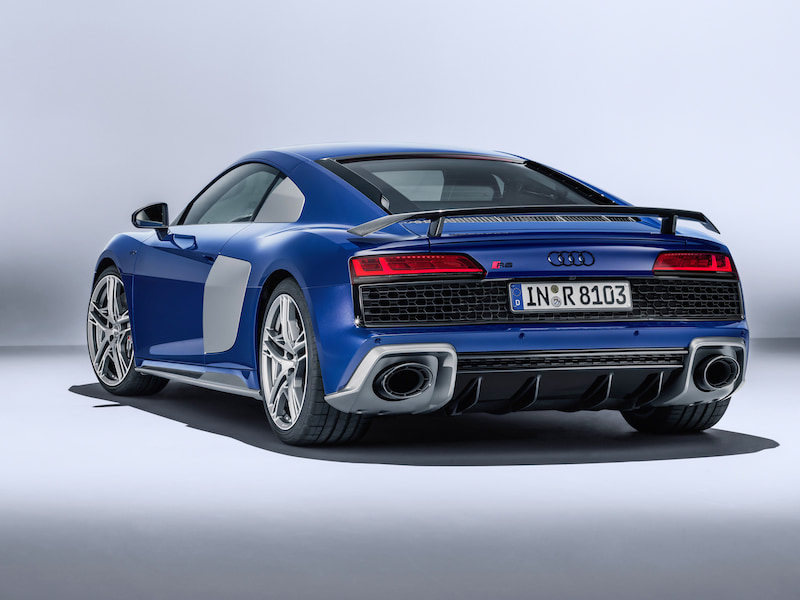 This is why the V10 configuration, usually dedicated to racing cars, has had to go through Audi's mechanical evolution and technical solutions, allowing the car to feel comfortable both on the track and on the road. A separate radiator controls the temperature of the engine oil while a pump module operates with multiple suction stages and assures proper lubrication under all conditions.
Modifications to the suspension provide even more stability and precision thanks to the servo-assisted steering. The three additional programs dry, wet and snow calibrate the electronic control system, providing excellent stability under all weather conditions. As a result, the top-of-the-line model brakes from 100 km/h to a standstill up to 1.5 meters earlier while the stopping distance from 200 km/h is up to five meters shorter.
As for design, customers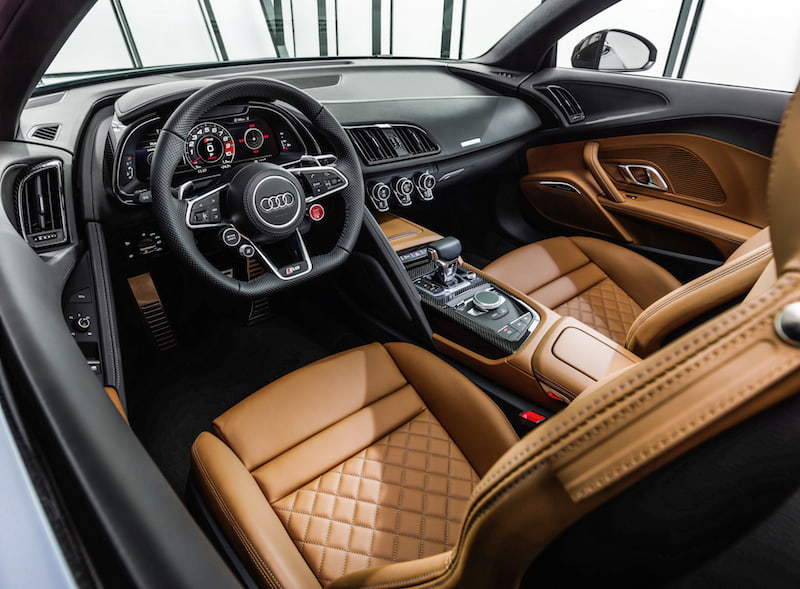 can choose from up to three exterior packages with high-gloss, carbon or opaque titanium finishes. Thanks to the single-frame grille with the unique R8 Logo and two vertical bars dividing up the front air inlets, the new R8 is sharper than the previous generation of the Ingolstad-based car manufacturer. Moreover, thanks to the Audi Exclusive program, customers can customize many interior and exterior details, making their own model a really unique piece.
Price start from about EUR 180,000 for the Coupe V10 quattro version to EUR 211,000 for the R8 Spyder V10 performance quattro that, if fitted with many optionals, can even drive the price up to EUR 273,385.
We can talk about the umpteenth jewel of the Four Rings four hours but we will only take time away from the possibility to book a test drive on www.audi.it, easily accessible from the footer of the R8 model.
We only have to test it and enjoy the emotions it can give us.