Benetti Spectre wins Robb Report China's Best of the Best
The award ceremony held on December 27 at the Four Seasons Hotel in Beijing, China. A very important achievement for the Benetti Spectre, the 69-meter custom yacht that epitomizes style, equilibrium and efficiency

Benetti Spectre, the perfect Benetti
This new success for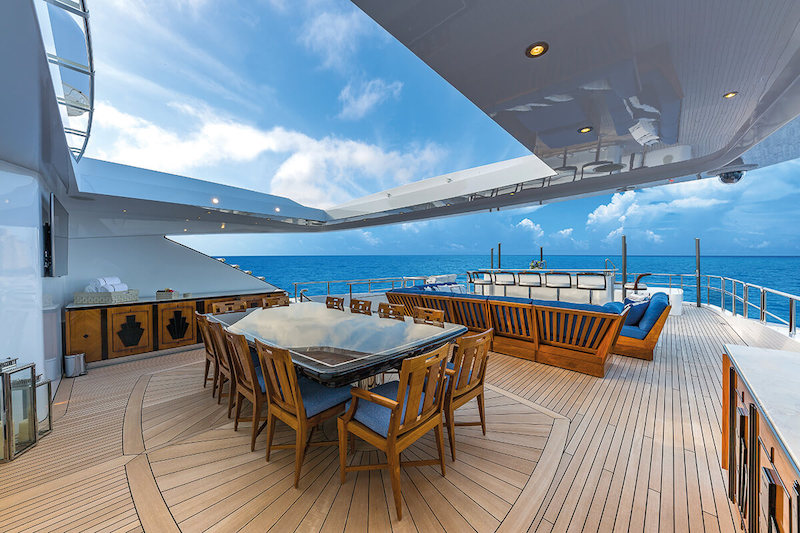 "Spectre" can be attributed to the sophisticated exterior design by Giorgio M. Cassetta, who has renewed his collaboration with the Italian shipyard with a yacht that combines large volumes and an extraordinary sporty soul. Interiors, instead, are given a very modern feel by steel detailing and sculpted glass, designed by Benetti's Interior Style Department.

Even the hull of this Benetti superyacht, designed by Mulder Design, has some important characteristic. In fact, it delivers remarkable performance at sea combined with a cutting-edge hull technology  and the Total Ride Control system from Naiad Dynamics.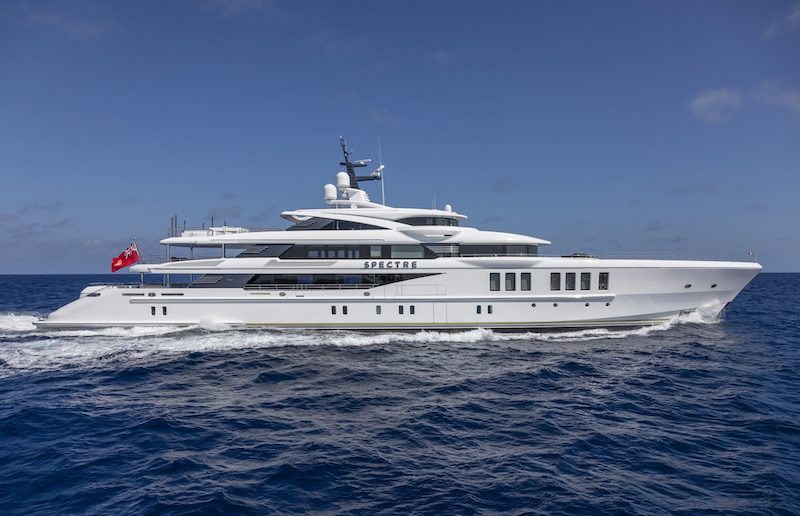 Mulder Design, one of the world's most important naval architecture firms, has created for his Benetti the High Speed Cruising Hull to deliver incredible performance. As well as a range of 6,500 nautical miles at a cruising speed of 12 knots, "Spectre" has a top speed of 21.2 knots, or 30% faster than a traditional displacement hull.
The Total Ride Control by Naiad Dynamics, instead, significantly improves cruising stability and onboard comfort using two roll stabilizing fins, two forward pitch control canards and three independently controlled stern interceptor blades.
Benetti, a successful 2019
Benetti leaves behind a year of records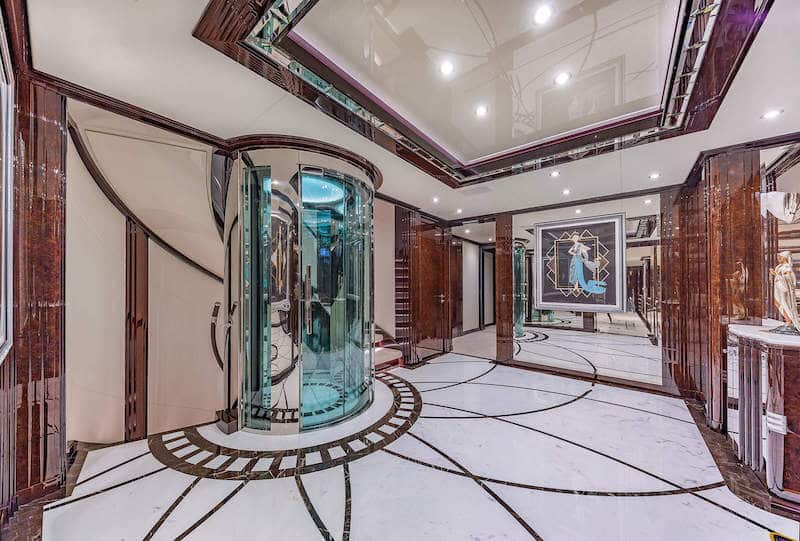 and victories all made in Italy, starting right from the Benetti Spectre that also managed to win the first prize in the 'Best Custom-Built Yacht' category at the Asia Boating Awards 2019 and not only. The luxury Benetti Spectre, in fact, also won the Best Yacht award at the World Superyachts Awards in London  and the Robb Report USA's Best of the Best.

In 2019, Benetti managed to consolidate its international character, once again finding a huge popularity around the world, confirming the leadership position and enthusiasm that welcomes Made in Italy in the most prestigious market segment of yachting. Through a short note, the Italian shipyard reveals its enthusiasm and satisfaction for the results achieved.
"Benetti is proud to receive this award that pays tribute to the work of everyone who contributes their long standing experience and an overriding passion for the sea and beauty to the process of building unique, cutting-edge yachts".