The memorable parade of three Benetti mega yachts
It's not everyday, actually it never happens to see three masterpieces, three symbols of the Italian boating industry, parade all together to the pleasure of spectators.
It was a spectacle that left the City of Livorno and even the Benetti shipyard itself speechless. Everyone there was amazed, bewitched and, above all, proud as they admired a stunning and unquestionably unique parade they are unlikely to ever see again.
https://www.facebook.com/tuttobarche/videos/999898346879624/
The three amazing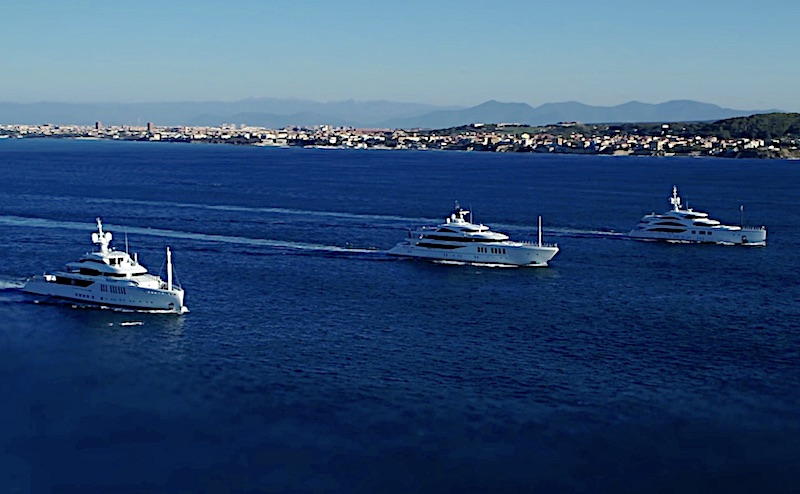 boats, which are preparing to cross the Atlantic and get the USA, showed themselves off in all their imposing and timeless beauty: mega yachts "Spectre", "Seasense" and "11.11", with a length of 69, 67 and 63 meters respectively, paraded together in the waters off the Livorno-based shipyard, inviting everyone to look out to the sea and reflect on the result of a long, enthusiastic and meticulous teamwork.
It is a result that the shipyard has decided to share with its citizens, fascinated by this amazing sight and proud to be able to contribute in some way to it.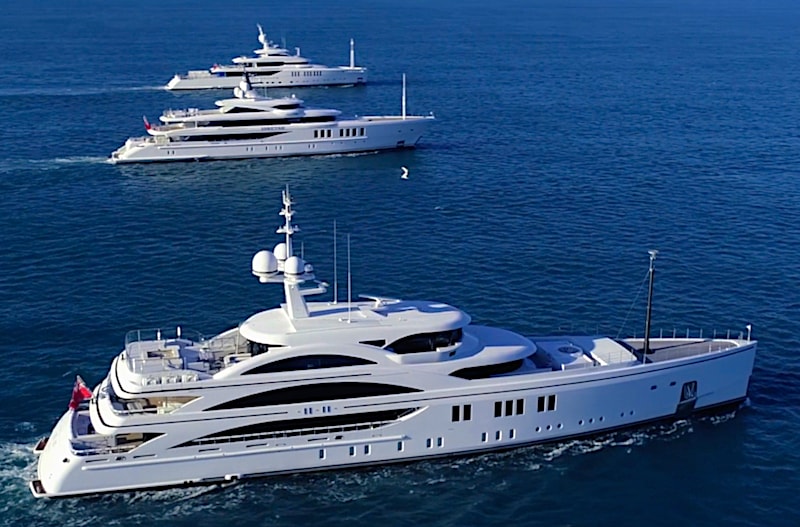 The three exclusive models, representing an example of style for the whole world, enchanted and impressed all those who had made a special trip or happened to be there by chance and who are sure to treasure the emotions aroused by the three mega yachts for many years to come. There were also a few tears of disbelief and emotion to be seen on the faces of several shipyard workers who had contributes to these projects and seen the fruits of their labour take shape day by day.
The three stunning works of art are tailor-made to meet the needs of their highly demanding and perfectionist owners and embody the dreams of every sea and navigation lover.
Established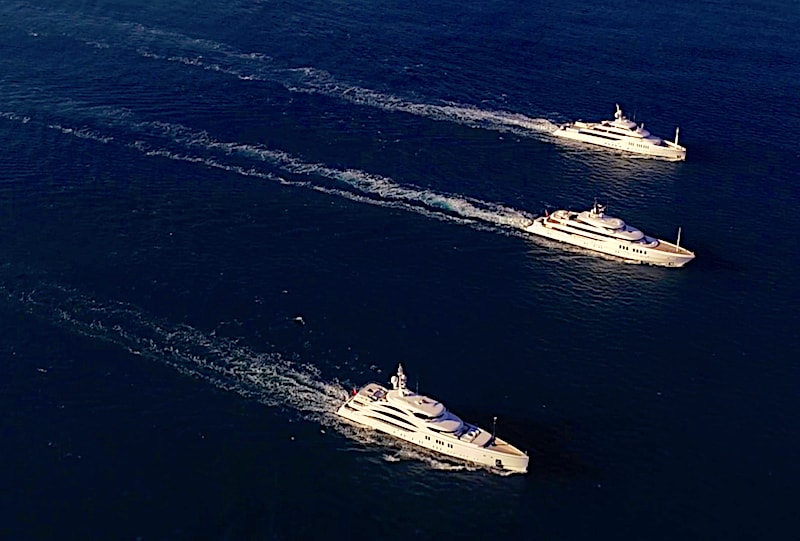 in 1873, Benetti is the oldest Italian shipyard specialized in the manufacture of luxury yachts. It is an icon of a timeless Italian style and construction excellence. Every yacht is unique and built around its owner's needs.
Today, Benetti designs, builds and markets two product lines: "Class", composite material superyachts from 29 ti 45 meters, and "Custom" which is split into the categories Mega (yachts up to 80 meters in length) and Gira, for Full Custom superyachts over 80 meters.
Benetti employs highly skilled specialists at its two production sites in Livorno and the headquarter in Viareggio. It also has offices in Fort Lauderdale, Dubai, Hong Kong and London.
Benetti is part of the Azimut/Benetti Group, the world's largest privately held luxury nautical group.