One among the main players abroad, where it has already been rewarded for the innovative value of its work, the brand Besenzoni will join a 100% Italian event, the Versilia Yachting Rendez-Vous. The Bergamo-based company has indeed confirmed it will be in Viareggio to exhibit some of its flagship products from 10 to 13 May.
The Tuscan event will gather the major Italian manufacturers along with some brands of the global yachting industry. The 2017 edition registered 117 exhibitors, including shipyards, manufacturers of marine accessories and components, and over 18,000 visitors.
This is why Besenzoni will join the event with the best new-entries of its range, showing the Italian audience what has already been appreciated in Amsterdam and Düsseldorf. The booth will propose an enlarged range of products, covering the various marine accessories of the catalogue.
Among the them, stands out the P400 Matrix helm seat, which is expected to be the centerpiece of the Tuscan event. The winner of the Dame Award 2017 at Amsterdam Metstrade, it has also awarded the Innovatibe Design Awards 2018 during the  Seatec-Compotec last April. The jury has recognized its capacity to "combine function, technology, innovation, style and sustainability". A sparkly business card for the Italian event, where it is announced as one of the products not to be missed.
Moreover, Besenzoni has recently developped the Besenzoni Unit Control (BUC), a free App compatible with smartphone and tablet which enables  boat owners to easily open, close and adjust their (external or embedded) gangway.
The project follows the business policy whose primary goal is offer a solution to facilitate product control in addition to constantly develop new products. This way, both customer loyalty and assistance are significantly improved.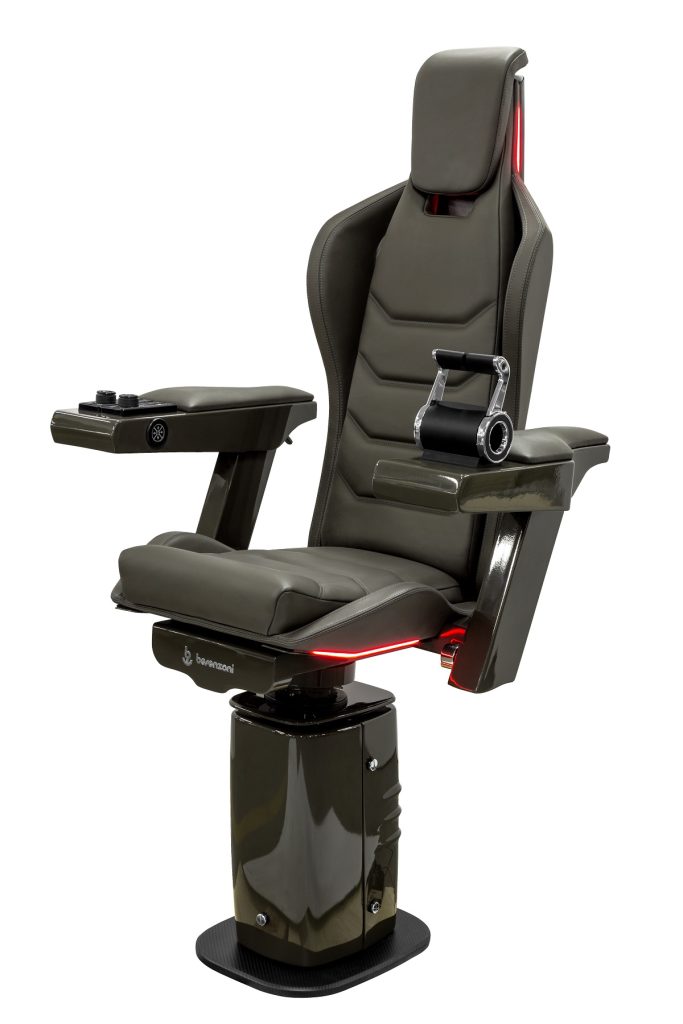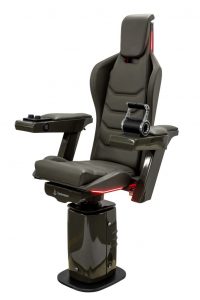 Besenzoni will get Viareggio with all the positive figures registered over the last few years and a double-digit positive sign from 2014 to 2017. Much credit also goes to the growing Italian market, even if the foreign market remains an important reference point for sales.
In addition to helm seats – the most successful retailing sector of the company – Besenzoni's range also includes external and extensible hydraulic gangways, flybridge and stern cranes, electric side and patio doors, oleo-dynamic bathing ladders and side ladders, hard tops and awnings, tender launch systems, electrically-operated windows and hydraulic boarding platforms.
Besenzoni's booth will be positioned within pavilion B 08-09-10 of Versilia Yachting Rendez-Vous. A 4-day exhibition to see the major novelties and the work staying behind the manufacture of the internationally acclaimed Italian yachting products.
Article also available in:

English