Like every year, Besenzoni joins the MetsTrade in Amsterdam with its lines of accessories and exhibits its novelties in style.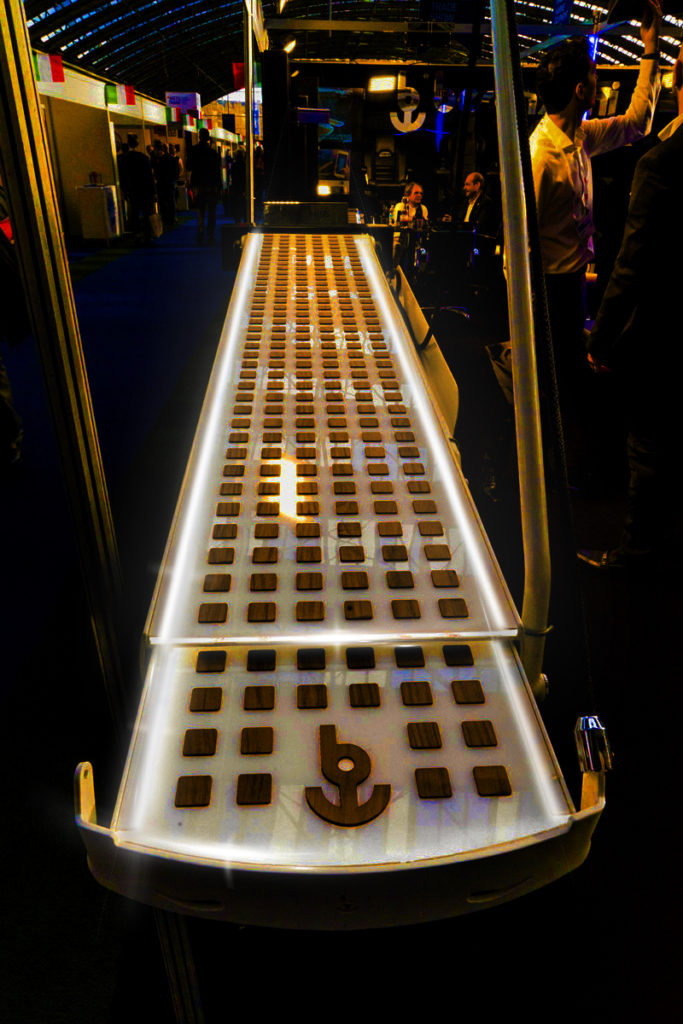 This year, visiting the booth,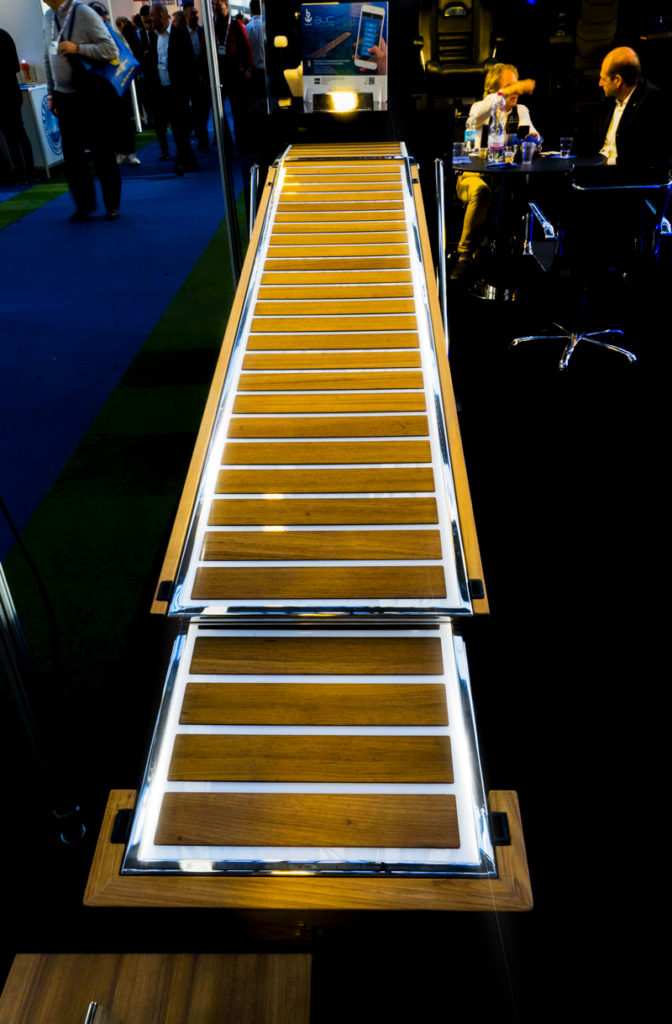 we have noticed an underlying philosophy that unites all the new products exhibited. The Italian company, indeed, has decided to enrich some of its accessories with spectacular plays of light, going beyond the mere functionality of every single product. More specifically, all the passerelles of the Besenzoni's range are now offered, on demand, with led lights.
Incorporated in the passerelles, they give the product a more sophisticate appearance and make it unique with all boat entrances elegantly lit up.
The versions exhibited within the booth were many and all perfectly suitable for both powerboats and sailboats. A clear example was offered by the models PI 461 MISS and the bigger PI 694. Two different passerelles where mechanics and style are perfectly joint together. Immersed in the plexiglass, led lights are harmoniously combined with refine teak details, offering a sublime vision.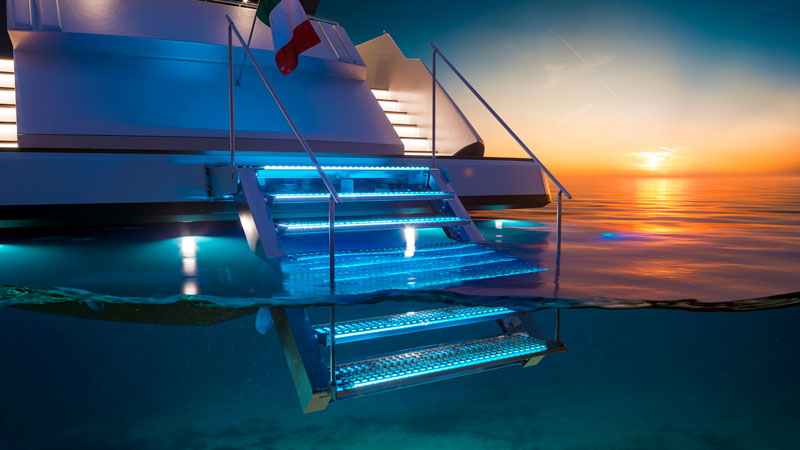 While Besenzoni's booth captured visitors' attention, that of Unica ( a Besenzoni's brand specialized in Super Yachts) in the pavilion reserved for superyachts fascinated them. Presented in worldwide premiere at the Dutch event, the bathing ladder Ladder SP602 is a real masterpiece of style and technique. Steps are entirely made of transparent plexiglass and the plays of light with rainbow shades crossed the interior surface.
In addition to decorating steps, teak details also have a non-slip function. Thanks to two hydraulically-operated mechanical arms, the ladder can be completely immersed in the water and disappear while sailing.
A really innovative product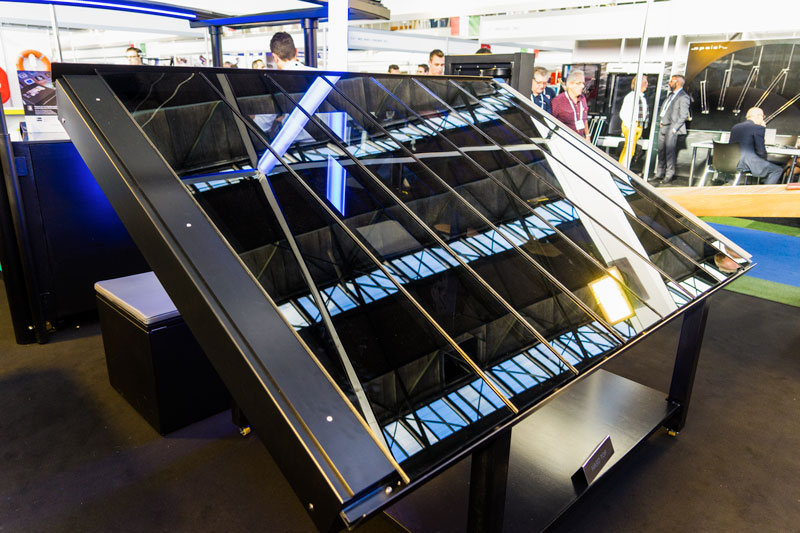 in Besenzoni's range is certainly the Foldable Sunroof System. The structure of this folding hard top consists of crystal rectangular panels covered with a special UV-resistant film.
Bending on special rails, they slide and provide the hard top with a simple yet total opening. Moreover, this particular system offers a panoramic view of the sky as well as the possibility to enjoy environments constantly flooded with natural light, both when the roof is open and when it is closed.
The product is totally customizable in such a way it can be installed on all types of yachts.
Via Molere, 2 
Sarnico (BG)
Tel. +39 035 910456