Boat camping, a valid alternative to mass tourism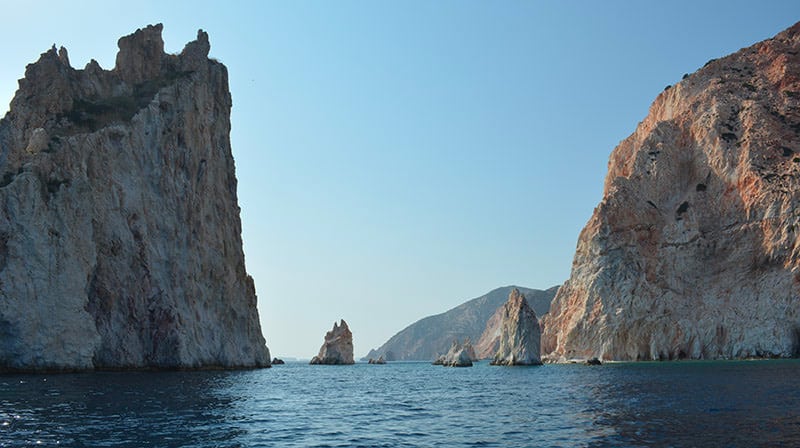 What about a sunbathing experience in a transparent 4×2 meter plexiglass box? No, thanks.
If you find this precautionary way to stay on the beach so grotesque that you'd rather stay home even in the hottest season of the year, then we're on the same page.

So, allow us to give you our personal tip: next summer, cast off and get away from everyone and everything.
Just like two Italian families that, last year, on board two medium-sized RIBs, experienced an unforgettable crossing in the archipelago of the Cyclades Islands, Greece, embracing the boat camping philosophy.  This is a different, out-of-the-box form of tourism in close contact with the maritime nature.
The basic principles of boat camping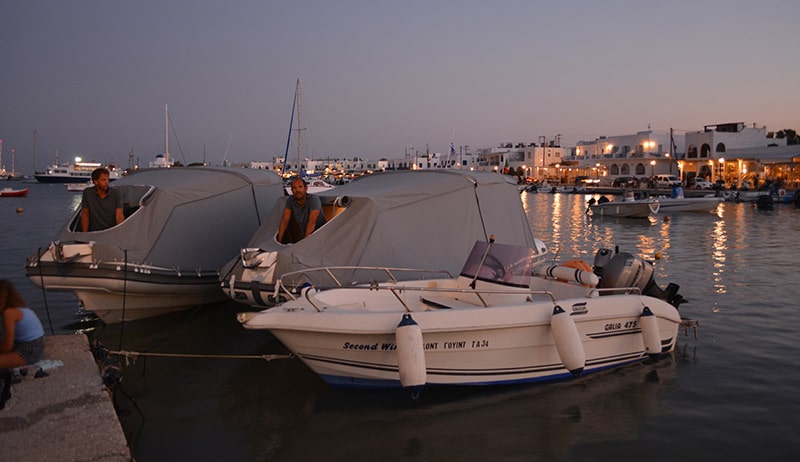 Boating, in fact, is also this and boat camping is based on some basic principles: organization, collaboration, renunciation of comfort, spirit of adaptation, desire to be in company and, of course, the ability to go to sea.
The following is the logbook of the Mondaini and Canullo families who, in three weeks, visited one of the most beautiful archipelagos in the Aegean.
A good starting point for anyone wishing to have an unusual yet safe holiday.
Anything but sun umbrellas with plexiglass walls: when the Covid-19 emergency is over, boat camping will be a valid alternative to mass tourism. Maybe extreme, but definitively safe.
The stage-by-stage Cyclades archipelago crossing: logbook
We leave from Rome at 05:30 and join the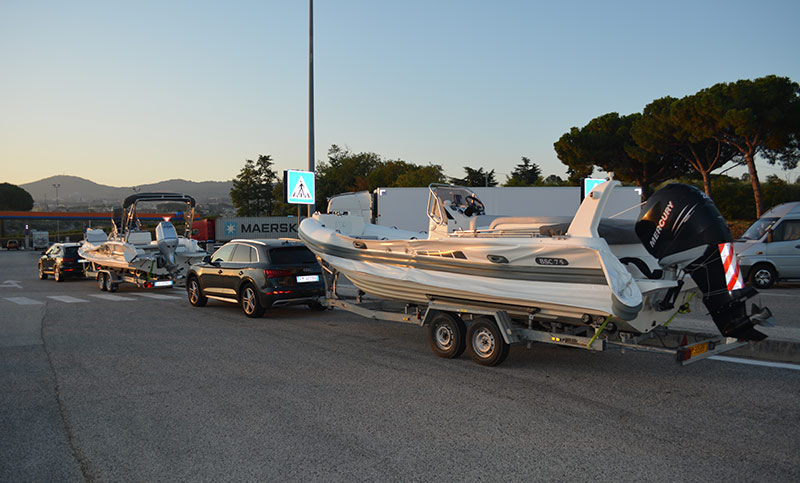 Canullo family at the tool booth at 6.30. It's 36 degrees. At 14:00, we say goodbye to the Canullo family who will take the ferry tomorrow. At 17:00 we embark and, at 20:00, our SuperFast leaves. We have dinner in the cabin with a focaccia bought at the bar in the port of Bari and then we go to sleep.
We land on time at 14:45 and, at about 16:00, we get Nea Peramos. We wait for the guy who finally arrives and opens the gate of the boat storage area. At about 18:00, we arrive at the hotel, we relax for a little while in the hotel swimming pool and then we go to Elefsina, where we have the first gyros pyta of our holiday just in front of the ruins.

We have a rich breakfast at the hotel. At about 10:30, we get the boat storage area and, at the same time, the Canullo family arrives. So, we prepare the boat and launch the two Ribs from the slipway without using the crane. At about 13:00 we are finally ready to start our adventure: here we go! The sea is slightly rough and it's very windy. The Meltemi wind seems to want to suggest what's going to happen. We make a first stop on the island of Moni, then, at about 18:00, we stop in Aegina, in the port of Perdika. We have dinner in a tavern of the marina and go to sleep. We have a quiet night, despite the clubs right above us.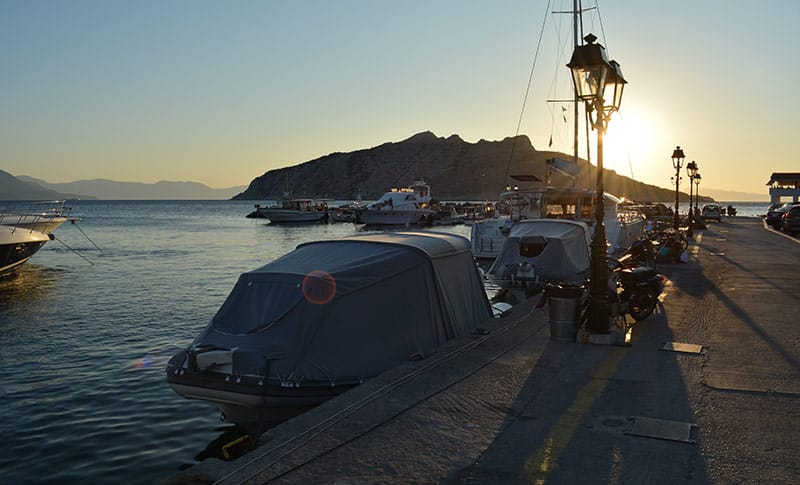 We leave Perdika at about 11:00 and, after consulting the weather forecast, we decided to set course for the Cyclades. We sail smoothly in a beam sea. We make a first stop on St. Gregory's islet, characterized by windmills. Alberto and his family (a Milanese family with a Zar 65, known the night before in Aegina) follow us. At 17:00, we decide to set course for Kythnos. The sea is very rough in the first 10 nautical miles, little less in the following 12. At about 19:00, we finally arrive in Kythnos. We drop the anchor in the beautiful Kolona Bay, just near the beach. Happy and wild, our children have fun with a dinner on the beach and a night swim.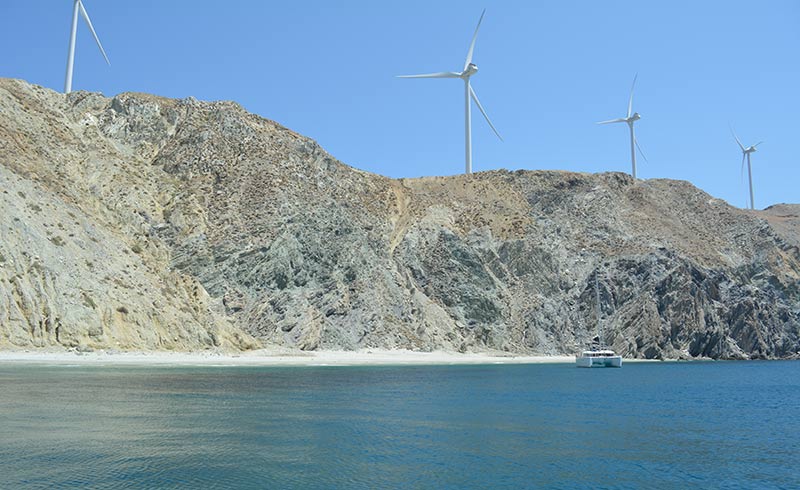 We leave the port ar 11:45 and stop in the Soros Bay, previosly recommended by our friend Paolo. We leave again at 15:30 and set course for Koufonissi, 25 nautical miles away. As soon as we arrive, before entering the port, we stop in a beautiful bay just for a quick swim. We want to enter the port as soon as possible to see the mooring situation, which appears immediately problematic: the port is overflowing, with even a charter fleet of 12 catamarans and boats in the fourth row! We therefore decide to fall back on Naxos, in the port of Kalendos in the south, which is only 5 nautical miles from Koufonissi. The port is very quiet, there is almost nothing, just a few boats and a tavern a little above.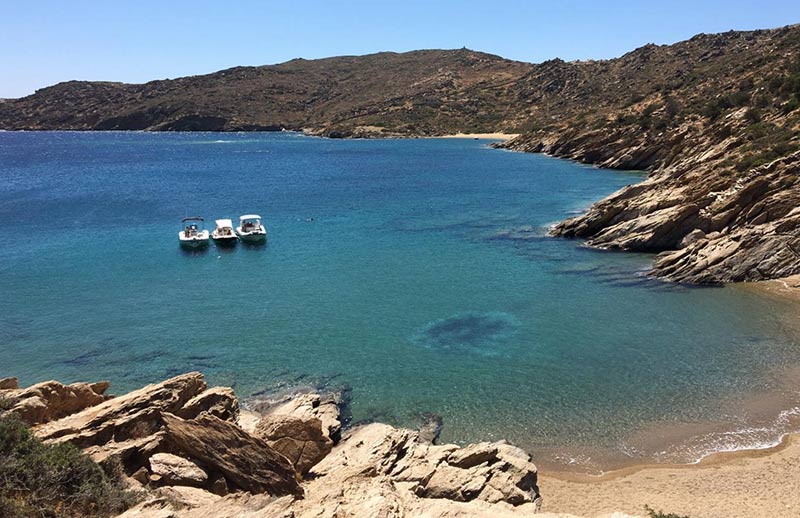 This morning, we leave the amazing port of Mersini, where we spent some beautiful relaxing days, and we sail to Ios. Once on the island of Ios, we stop in a beautiful bay (the German's white house) and, at about 17:00, we go to the port, covering 10 nautical miles in a very rough sea.
Today, too, the sea is very rough but, after this demanding crossing, we finally get a paradise, the island of Poliegos (bottom left photo) with its high and white cliffs, overlooking a cobalt blue sea, jagged by monumental stacks. Itps an authentic wonder, we are enchanted! It reminds us very closely of the west coast of Zakynthos. Around 11 this morning we leave Kimolos and go to Milos, sailing the beautiful south coast.
We enter the large Caldera Bay, sailing along the beautiful and typical colored houses of Milos (photo below right) and then arrive at the fully-equipped marina of the port of Adamas; at around 17:00, we set up our nautical tents, take an aperitif on our dinghy and then, at 20.30, we have dinner in a restaurant in the port.
Today, it is not possible to go to sea but we fall back on our super Dune Buggy (photo below left) to visit the island. They are really cool! We are all very excited and happy (especially dads and boys). We therefore visit the interior of the island, between the quarries, then we stop in Pollonia, Papafragas, Sarakiniko with its white cliffs, Tripiti, Klima and finally Plaka with its kastro from whose church you can admire a fabulous sunset (photo below right).
This morning, after refueling, we leave Milos at around 13:30 we have to deal with one of the worst, if not the worst, crossings of our holiday. In fact, once you leave the Gulf of Milos, we are welcomed by a very rough sea. We knew that we would have to face difficult sailing, but having to travel only 15 miles, we ventured and we did well. Once in front of the island of Poliegos, the sea finally got calm.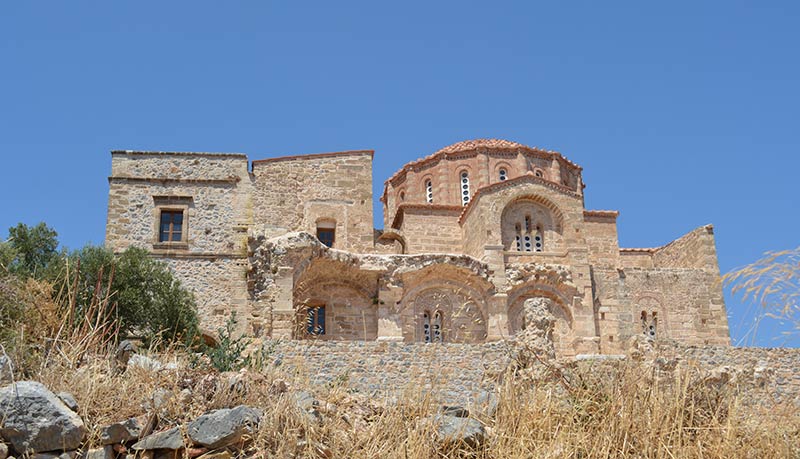 We leave Kimolos at about 11:00 and go back to Milos, stopping at a rock (our Azores) in front of Kleftiko, waiting for the sea to calm down, because today we have to cover many miles to Monenvassia. We leave at 16:00 and, fortunately, the sea is great, flat and even dolphins show up! It does not seem true to make such a peaceful crossing. We say goodbye to Alberto and his family who stay in Poros for one night (since they have the ferry one day after us). We head for Aegina and, fortunately, we sail this last stretch from Poros to Aegina in really good sea conditions.

At 09:00 this morning we are ready for tracking operations. Everything goes smoothly and, at 12:00, we are ready to leave. We say goodbye to the Canullo family (who remain another two days) and we head for Patras. We arrive in Patras at 16:00, we check-in and, just under an hour later, we embark. This time, they give us a good place, under the bridge near the campers with 220 output for the fridge. We have dinner at the self-service restaurant and then go to sleep in the cabin.
We arrive in Bari at 10:30 and, after having some panzerotti and focaccia, we leave. We have a good trip, with just a little traffic but nothing special. However, sadness and nostalgia pervade us: we already miss Greece! We get home safe and sound at about 18:00. Bye bye Greece, another beautiful adventure in yout land is over and we're thinking about the next one. See you soon!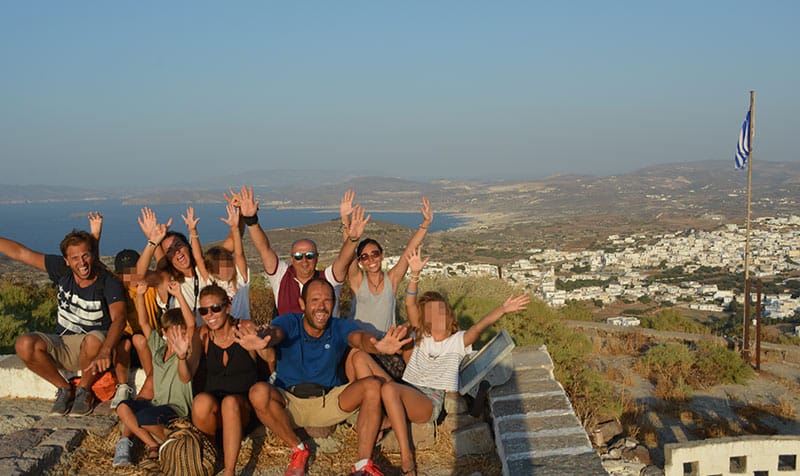 Miles traveled: circa 550
Liters of fuel consumed: around 700/800
Boat Camping Nights: 18