Cantiere del Pardo has a recent history. Following a management buyout, Fabio Planamente (former General Manager) and Gigi Serdivati (former Sales Manager) became the new majority shareholders of the shipyard and, since then, the growth of the company has been unstoppable and exponential. More specifically, the segment of motorboats has known the most considerable growth, between general curiosity and astonishment.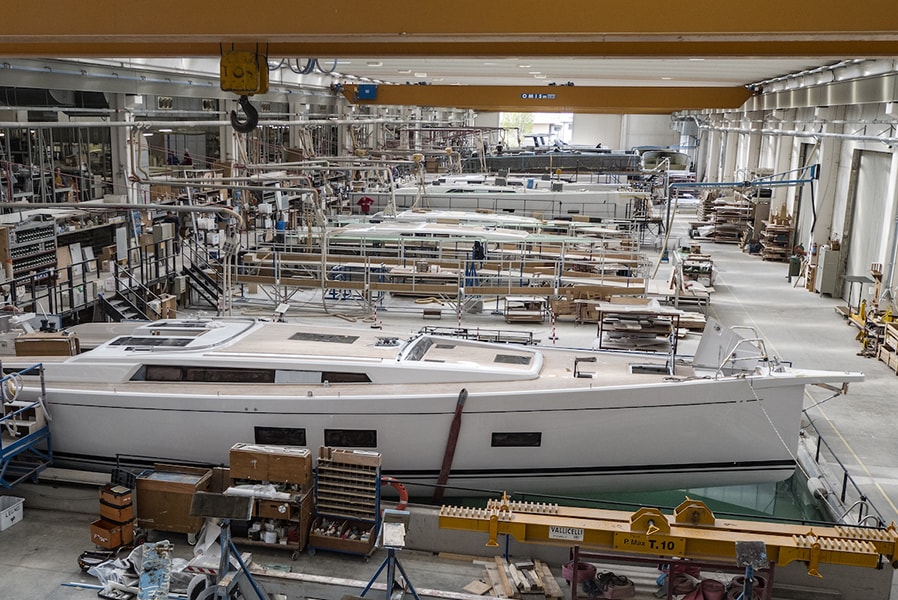 Pardo Yachts, the brand of Cantiere del Pardo dedicated to powerboats, was born in 2016. The first model, the Pardo 43, date back to 2017.
Contrary to all expectations, the brand sold 30 units in the first year and Cantiere del Pardo therefore decided to enlarge and complete the range with the Pardo 50 and the Pardo 38, unveiled at the Cannes Yachting Festival 2019.
Just before the long-awaited presentation of the Pardo 38, Fabio Planamente took the stand. In order to tell the actual health of the company and take stock of the results obtained by Pardo Yachts, he started from the very beginning:
" When we started our activity we said: we want to enter the market of powerboats. But we never expected such results. In less than 24 months, we have sold more than 100 motorboats". A historic sailboat manufacturer under the Grand Soleil brand, Cantiere del Pardo has challenged tradition and managed to amaze with elegant fast cruisers that have conquered the segment of walkarounds.
"We began with the Pardo 43, then we built the Pardo 50 and, now, we're launching the new Pardo 38", Planamente says.
"Speaking of numbers, we are an increasing growing group. We have reached a turnover of 40 million euros this year and this is a very important achievement because, before crisis, we had never registered such numbers, not even when we sold over 100 sailboats a year.
It's a great time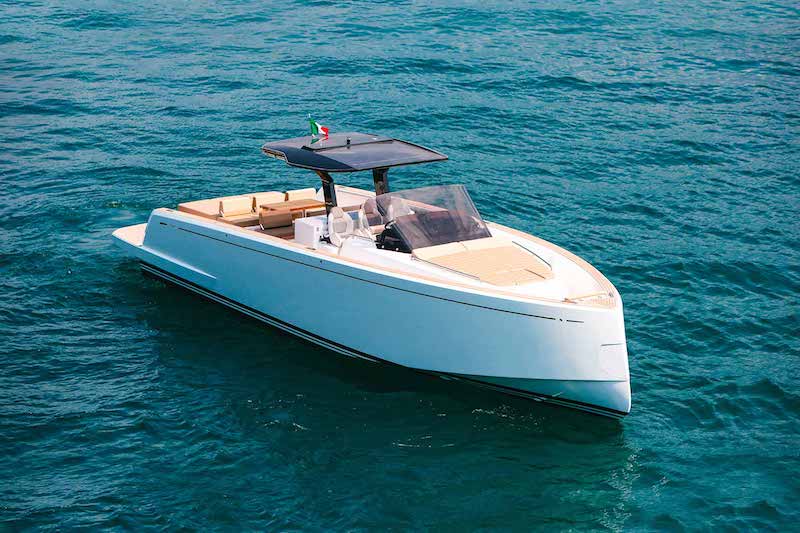 for our company and I want to thank everyone, from our employers to journalists and our dealers that proudly represent Cantiere del Pardo every day. Powerboats were a completely new segment for us but we have already reached a 26 million turnover: it's something very special, we are very happy".
Finally, the manager unveiled the future plans of Pardo Yachts, whose main goal is to expand: "With the Pardo 38, we've completed the line but it's just the beginning. We're working on various projects we'll unveil very soon in Düsseldorf".
Of course, we look forward to discovering the new motorboats that the Italian shipyard will unveil in Germany next January.