CMC Marine formalises its partnership with Dockmate, a Belgium-based company specialising in remote control systems
CMC Marine formalises its partnership with Dockmate, the Belgian company that, since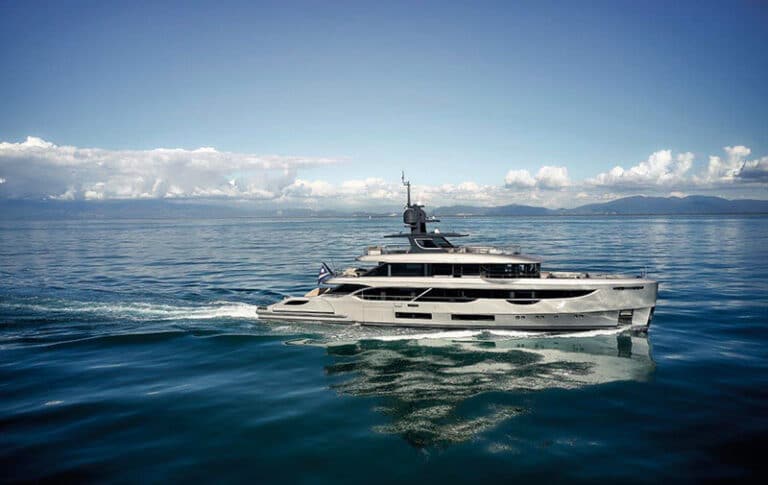 2012, has been designing control systems for yachts all over the world. The brilliant results of their first joint project are linked to the prestigious Benetti name, with the two companies achieving perfect synergy between their respective products on the ninth Mediterraneo 116 and the second Oasis 40M units.
The Benetti R&D office worked alongside CMC Marine's and Dockmate's engineers, simulating integration tests in the laboratory with a demo of the yachts used to determine the interaction between the Tuscany-based company's thrusters and the port manoeuvring control systems developed by the Belgian company.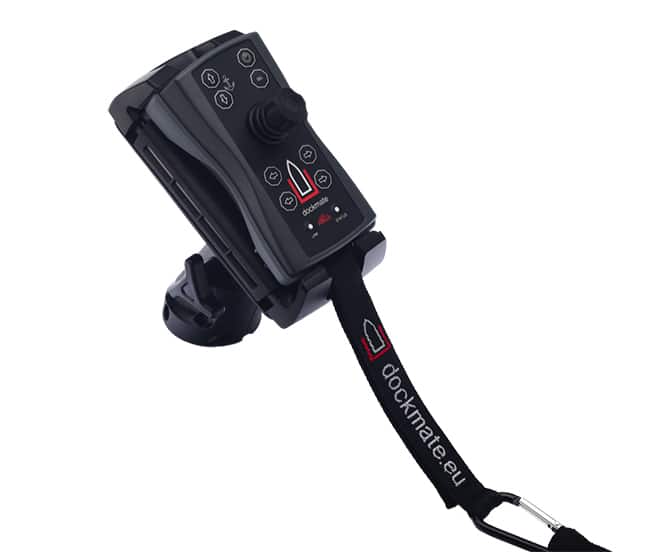 As a result of this synergy, the owners of the two Benetti yachts will be able to use their Dockmate TWIST wireless remote control to manage all onboard manoeuvring systems.
A basic feature of Dockmate systems is their ability to proportionally control the thrusters on any model equipped with CMC Marine's CMC-CANopen system and control panels. As a result, numerous yachts all over the world will soon be fitted with control systems developed by the two brands.
The new partnership confirms the intention of the company led by Alessandro Cappiello to align production with the results of high-level technological research, as well as raising the level of comfort offered to meet the needs of a new type of owner in search of the perfect balance between convenience and innovation.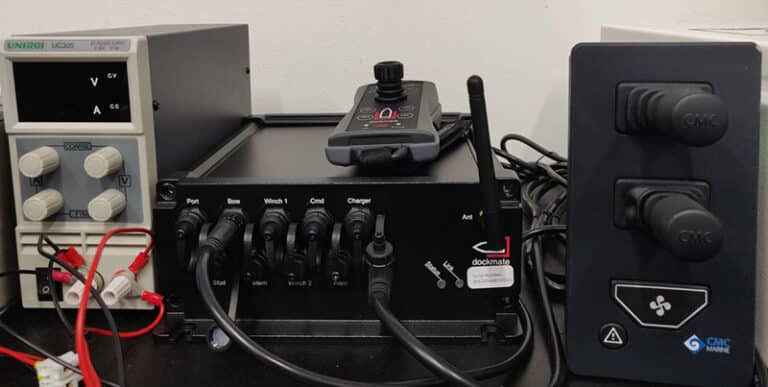 CMC MARINE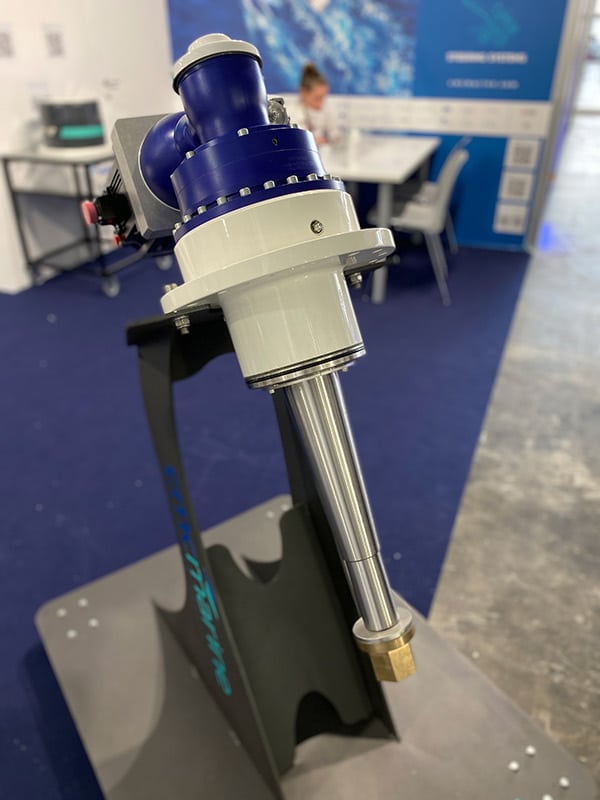 With its new Cascina (Pisa) facility, CMC Marine has grown and strengthened its position as market leader in the industrial segment of fin stabilizers, steering systems and thrusters for yachts and passenger boats over 16 metres long. Founded in 2005, CMC has its added value in the more than twenty years of experience of its founder and in its approximately 40 employees, mostly engineers. Its specialized approach, accurate design and its ability to guarantee the performance of its products are the particular features of an innovative, flexible and reliable range, already installed on hundreds of yachts worldwide.

CMC Marine designs and manufactures bow/stern thrusters and the most sophisticated stabilisation systems on the market, including the Stabilis Electra range, the only stabilisation system in the world featuring electric rather than hydraulic operation, thanks to which, in 2011, the company received the Dame Award, the most prestigious accolade for technological innovation in the global boating industry. Since 2012, Stabilis Electra has been covered by patent (EU PATENT no. 2172394). CMC Marine also holds the patent for the DIA-LOG electronic control system (no. T02012A000472), a standard fitting on all innovative SE Integrated Systems.