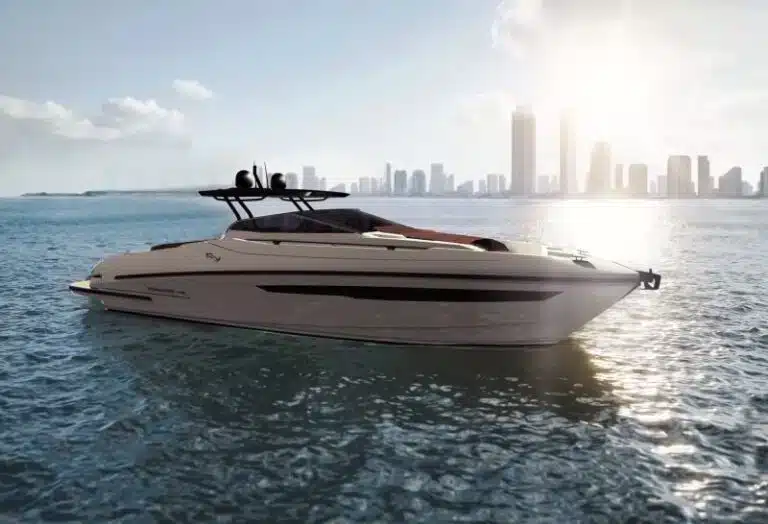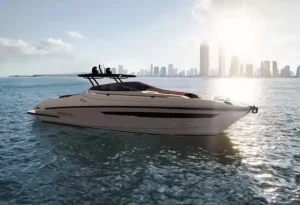 A newcomer joins the Rio Yachts's Daytona family. It is called Daytona 45 and is ready to enrich this range of open yachts which stand out for their practicality, sportiveness, thrilling performnace and iconic design.
Following the success of the Daytona 34 and Daytona 50, which have crossed the seas of all over the world over the last few years, Daytona 45, designed by talented Italian designer Marino Alfani, comes as a new icon of the sea, characterized by a spacious and flexible layout.
The key features of the Daytona 45 retain the highlights of the range: sleek and symmetric lines, walkaround surface and central console, a boundless cockpit and two large terraces overlooking the sea.
This 13m yacht can be fitted with both outboard and sterndrive propulsion systems, capable of outstanding performance up to 42 knots, thus combining style and performance in a single solution.
With 62 years of history, 143 models built and over 100 thousand boats sold, Rio Yachts has always been a key player in the Made in Italy and innovation panorama. Ever-growing, the shipyard positions itself in the high end of the market with boats between 10 and 20 meters distinguished by a contemporary, innovative and carefully tended design.
This quality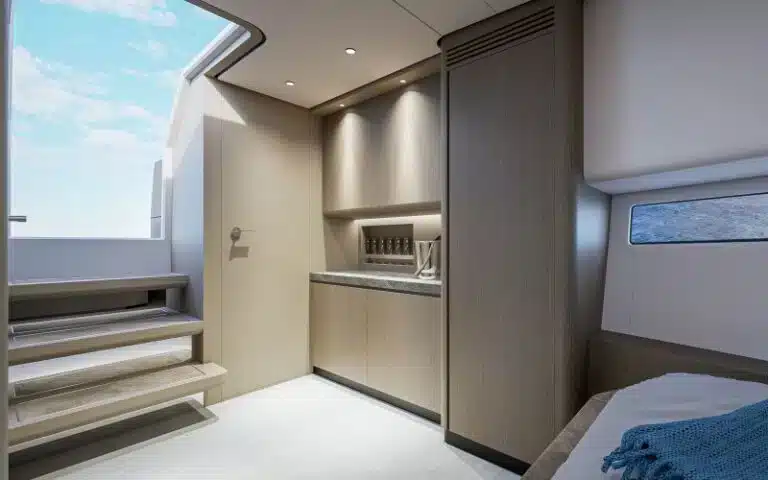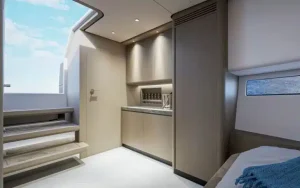 can be found on the Daytona 45, especially in the cockpit which is fitted with a large sundeck, a tender garage and mobile seating that allow the owner to change the layout in just a few moves.
The two side terraces allow visual boundaries to be broken down, creating a feeling of immersion in nature and integrating the sea as an integral part of the furnishings, while the helm station, characterized by a technological and modern design, is protected by a large and sturdy bimini top and flanked by an outdoor galley.
The bow passage is wide, comfortable and safe, and in just a few steps you reach the double facing sofa, located forward and equipped with a sundeck on the deckhouse. The bright interior by SY DESIGN is conceived as a versatile and smart open space. Despite the small size of the boat (13m), it includes two cabins, a head and an extraordinary space arrangement that offers comfort and practicality.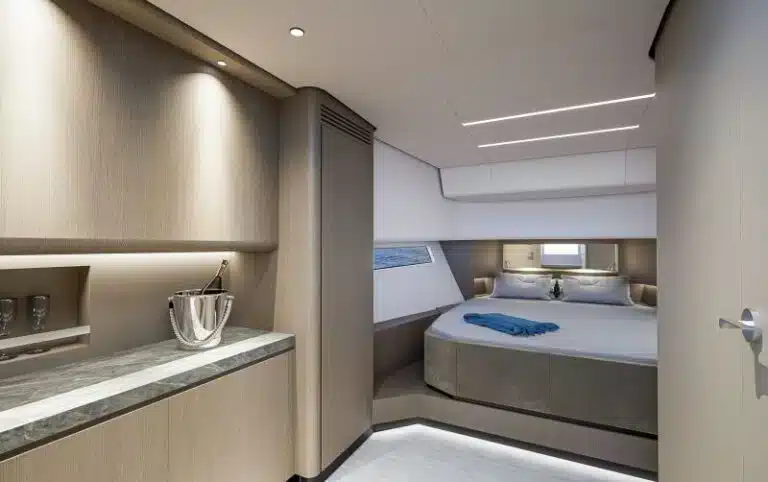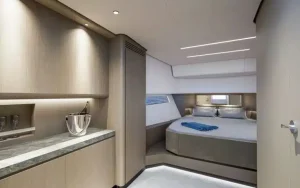 Daytona 45 embodies the essence of Rio Yachts which aims at uniqueness, reliability and professionalism while keeping the course on these cornerstones in an increasingly mature, globalized and fragmented market: a family business with a long history behind it, authentic and full of innovations.
As well as Daytona 45, an authentic Made in Italy boat, dedicated to conviviality, pleasure and relaxation in complete safety. To see her, however, we will have to wait for the upcoming Cannes (12-17 September 2023) and Genoa (21-26 September 2023) boat shows where she will be presented in a world premiere.
This article is also available in:

German

Portuguese (Brazil)