Duffy Boat, the charm of enjoying green cruising at 5 knots

Imagine a Sunday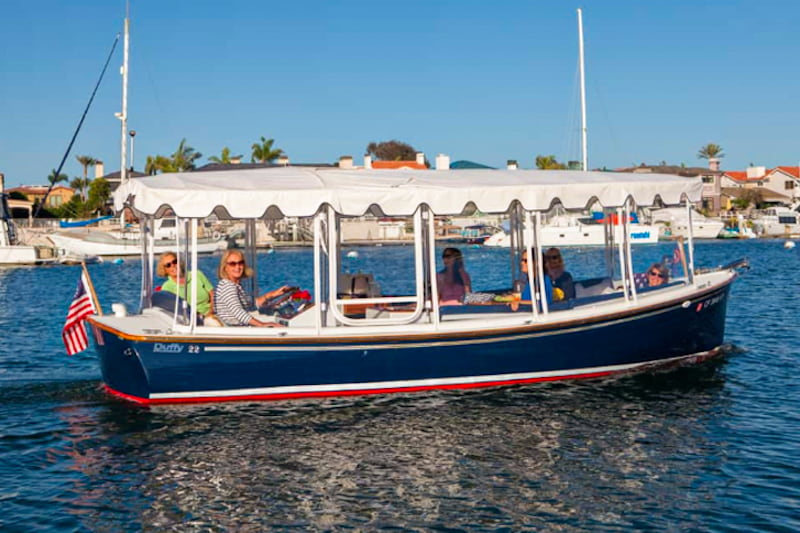 when you want to have a stroll or a day trip. Well, Duffy Boats are the perfect option to experience this directly on water but with the same emotions, in a completely green and silent way, alone or in group and with a certain style.
Perhaps little known in Europe, with the sole exception of the countries with long inland waterways, they are instead very popular overseas even if they are designed to "handle" calm sea and little wind. They are therefore perfect for sailing in very peaceful sea basins, in the inland canals of the coastal cities and on lakes.
The shipyard has been operating for 50 years and has always focused on electric technology. It is no coincidence that, in the port of Newport alone, 3,000 of the 10,000 registered boats are Duffy Boats and many others populate the quays of the most exclusive American locations.
The key to this success, as we will see, lies in an out-of-the-box philosophy which goes the current yachting trend while focusing and adapting to any specific need.
At first glance, their lines might seem evocative of a past era. However, they hide a cutting-edge and futuristic heart since they are powered by a completely electric engine. Appearances are deceiving and their appearance is functional to the experience they want to offer.
They offer no room for high speed, the spasmodic search for volumes or for cutting-edge design: they represent a pure Life Style focused on simplicity, sailing comfort and vintage elegance.
The motto of the shipyard that builds these small-sized yet fascinating boats is very clear: Unplug, Untie & Unwind. This summarizes the easy handling of the Duffy Boats and is being very successful.
As mentioned above, Duffy Boats are not designed to sail fast. When we visited them in Fort Lauderdale, the shipyard managers told us quite clearly that the top speed of their boats is equal to 5 mph (just over 4 knots), which suggests that the main focus of these boats is the sailing experience in itself. And it is not difficult to believe it because, speed apart, Duffy Boats are really beautiful.
But let's see more in detail how these boats designed to sail the calmest seas are made.
The Duffy Boat range includes models from 16 to 22 feet, all sharing a simple design and a very high comfort level to better enjoy the "speed", the view and… a good cocktail.
What is common in all the models are a steering console in the stern where the pressure of one finger is enough to operate both the engine and gear, one or more dinner tables, countless padded seats and a multitude of compartments to stow food and drinks. The larger models also have a cabin with toilet while a structure to protect passengers against rain and wind is available on all models.