Envy 1200, the new elegant Maxi Rib with a sporty soul by Scanner Marine

From the pencil and design studio of Donato Montemitro, founder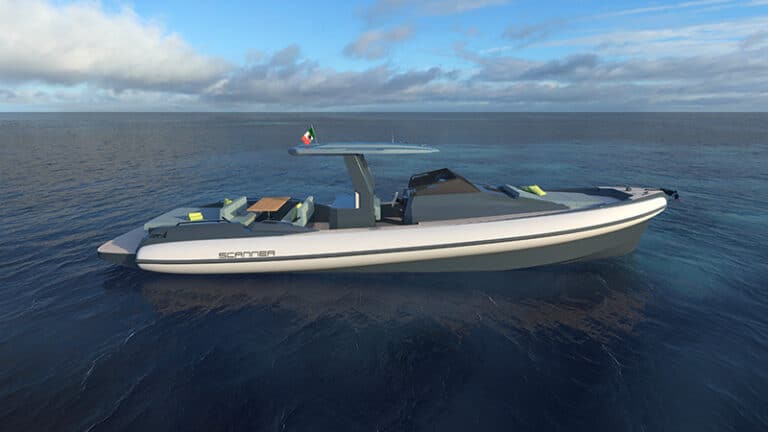 and owner of Scanner Marine, the new Scanner Envy 1200 is born.
Never stop! This seems to be the imperative of Montemitro Design which, even in this challenging period, unceasingly continues to propose new Scanner-branded models.
" Specific owner's demands and the desire to create new projects" are the reasons that led to the birth of this new boat.
The Envy range is therefore enriched with a new 12-meter model, characterized by a typically open deck layout and a sporty and elegant soul.
Elegant exteriors lines and modern design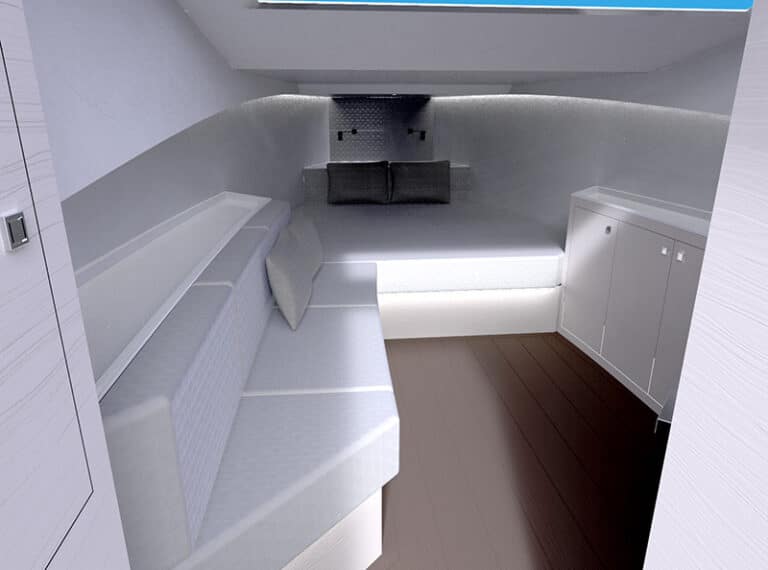 Featuring taut and modern lines, the center console houses a large double bed in the bow, an uncluttered hallway with dinette and a spacious head.
Equally articulated are the outdoor spaces of the Scanner Envy 1200, which stand out with an interesting overall design and unprecedented layout.
Two large side-decks give easy access to the vast bow sundeck, while, from the console towards the stern, the deck plan develops on a walkaround conformation, entirely protected by raised sides for greater safety. The whole floor can be set up in natural or synthetic teak.
Two sofas, facing each other with a table in the middle, form a dinette for 8 people, served by a multifunction cabinet with stove, sink and refrigerator. A large sunbathing surface that extends up to the stern platform completes the deck equipment.
The aft section of the Hard Top extends right above the multifunctional unit, structured with a central upright, while the forward part protects the steering console, where two displays can be mounted for the widest availability of electronic instruments. A T-top version is also available.
Speed and sportiness at sea
Comfortable and safe, the boat delivers extraordinary performance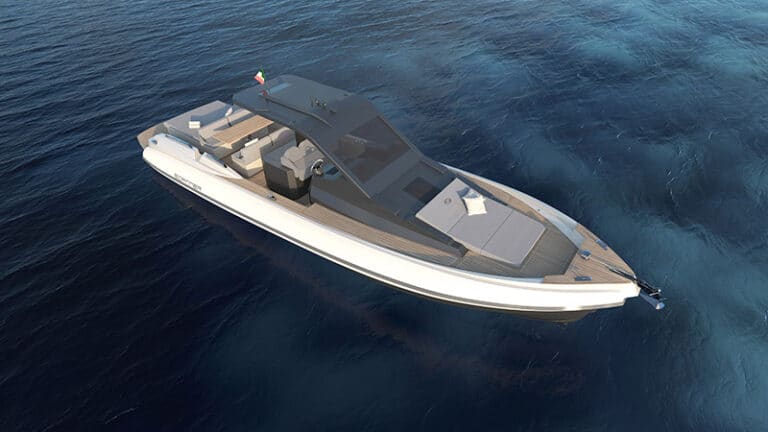 and excellent trim at sea. Power can come from two patrol or diesel sterndrive engines or two/three outboards, depending on the owner's needs.
The Scanner Envy 1200 fully interprets the concept of Day Boat, therefore suitable for both day outings and comfortable cruising.
At the same time, she is also a good option anyone looking for a luxury tender for maxiyachts.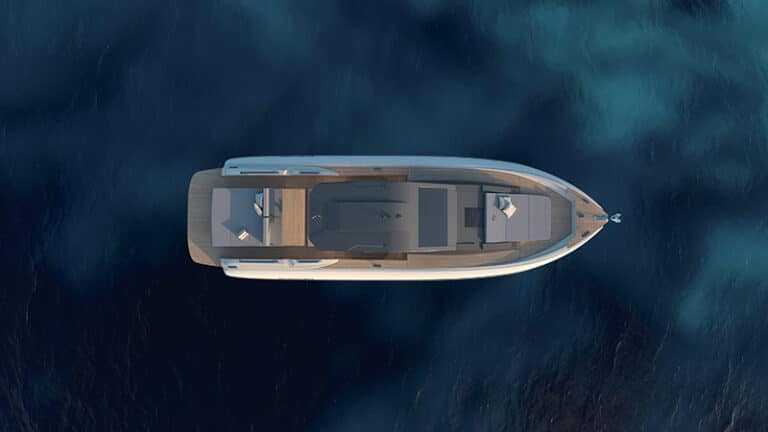 When choosing a large-sized high-end RIB, customization is certainly an important priority. Indeed, fitting flexibility and coulour options are the winning cards that distinguish Scanner Marine on the RIB market.
The project was developed in-house and the production of the Scanner Envy 1200 will be carried out entirely within the shipyard's production plant, like the entire range.
This new model is scheduled to be launched in early 2021. Then, it will available for visits at the next spring boat shows and at the shipyard's headquarters.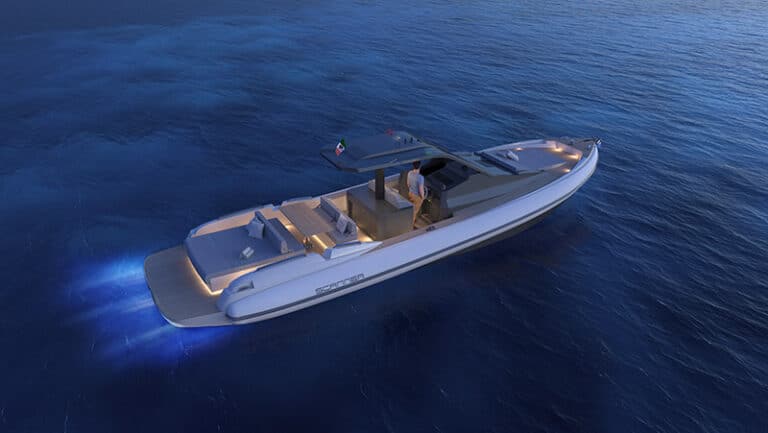 Scanner Envy 1200: Technical Specs
| | |
| --- | --- |
| Design and Project | D. Montemitro Design-Scanner |
| EC Category | B |
| LOA | 1,200 cm |
| Max Beam | 400 cm |
| Tubes Diameter | 60-65 cm |
| Compartments | 7 |
| Tubes Material | hypalon-neoprene/1670dtex |
| Passengers Capacity | 16-18 |
| Engines | 2-3 outboards, 2 sterndrive engines |
| Max Power | 1,200 hp |
Click here to visit the page dedicated to Scanner Marine Maxi Ribs on our Virtual Boat Show
Click here to visit the page dedicated to Scanner Marine Inflatable Boats on our Virtual Boat Show