The Finnish shipyard Flipper builds offshore, fun and comfortable boats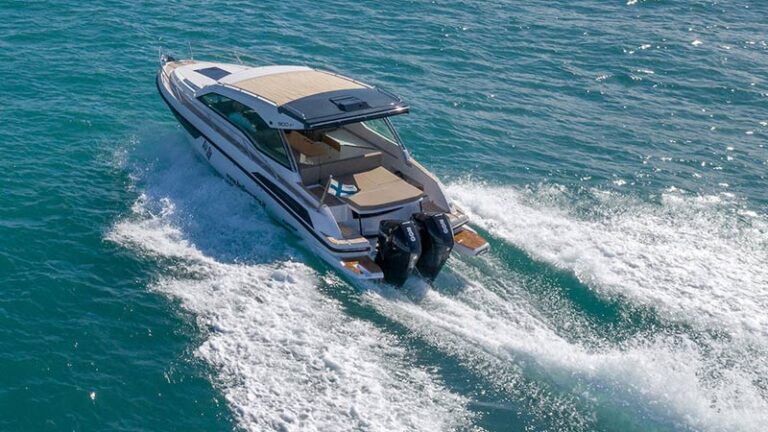 From Finland with fury. Flipper arrives in Italy and has all the credentials to be highly successful. This is demonstrated by the great success achieved at the Genoa Boat Show, where the Finnish shipyard, represented by Bella Center Italia, drew the attention of visitors, who could see first-hand the very high level of quality of boats likes the 600 SC, the 900 ST and the 900 DC that we at The International Yachting Media had the pleasure of testing at sea (read about our sea trial).
These are sports boats that perfectly combine performance and comfort, in a successful union that, planned with great attention at the extreme limits of Europe, is destined to conquer the Mediterranean market.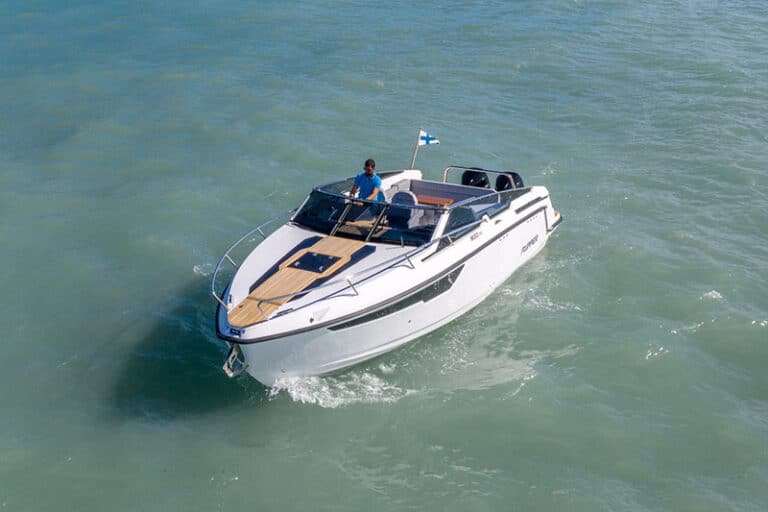 " Our company in Finland manages a research and development laboratory capable of finding increasingly innovative and up-to-date solutions without however betraying the history of the Flipper brand as well as the design and manual talent that the Finns have had since the time of the Vikings in building boats with a capital B – explains Giampiero Manzi, CEO of Bella Center Italia, Italian importer of Flipper – Our boats derive from offshore competitions and then have been converted to a more everyday and familiar use. That's why they perfectly combine performance and on-board comfort ".

Bella Center Italia is the importer for Italia not only of Flipper, but also of Bella, Aquador and Falcon. Four distinct brands with a common denominator: the quality of materials. " Bella models feature a more minimal line and more affordable prices, without however compromising quality or finishes, which are always of the highest level – Giampiero Manzi says – The Aquador brand gathers a series of cruisers, therefore more classic boats designed for medium-/long-range cruising with special focus on headroom features, deck spaces, comfort and precious woods like cherry, beech and mahogany; Falcon, instead, is specialized in boats with an aluminum hull and with the possibility of having fiberglass topside finishes".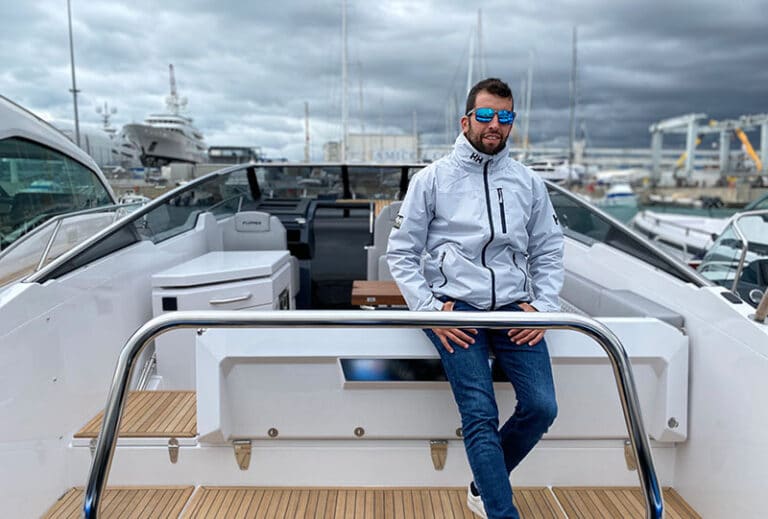 Last but not least, Flipper builds very aggressive day-cruisers that look like racing powerboats, always guaranteeing top materials. "We focus on quality that is repaid over time because, even after years, our boats maintain an incredible market value. Our parent company strongly believes in the Italian market. Our dealers must meet not only sales but also after-sales requirements, because a quality boat also requires a quality service".
Mr. Manzi, who told us he has always owned sports cars and motorcycles, has performance running in his veins and today, being the head of Bella Center Italua, every day transforms his passion into a business work that will increasingly become a community.
" I don't want to sell a boat but an experience. I'd like that our customers to be not only the buyers of a reliable sports boat but also part of a group that has chosen Bella not only for the boat in itself but also for the presence and service we offer them. My goal is to create a community where people share contents related to the way they live their boat, from maintenance to the recreational aspect, passing through on-board testimonies and a constant exchange of opinions. In short, our boats are an experience within the experience".