After the great success in Cannes, the Franchini MIA 63 has been launched and is ready to lay down new rules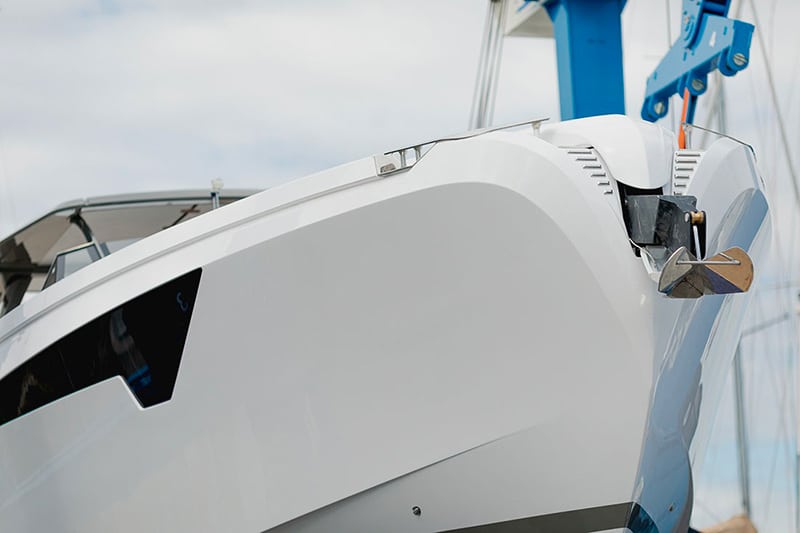 After breaking the mold, she has finally stopped the delay. Designed by a Massimo Franchini at his best, the Franchini MIA 63 has been launched for the first time in the waters of Fano, Italy, after the official presentation at the last Cannes Yachting Festival, where she left anyone speechless with her definitively innovative lines and unmistakable inverted bow, considered as the most beautiful one of the French boat show.
" I retouched it only once, after the first polisher hand – a proud Massimo Franchini told us during our interview –  I looked at it and stopped the work for a day, putting aside all renderings and technical drawings, and then I asked for a few yet important touches, those that only expert hands can give. Then, I looked at it and I felt satisfied, now it's exactly how it should be".
But the brand-new 20-meter creature, masterfully built by Franchini Yachts and christened with a bottle of champagne by Mia Franchini, daughter of Massimo and muse of this extraordinarily prestigious model, is much more than its bow – which undoubtedly contributes to make it a completely different boat from the others –  or than its Portugues bridge.
Franchini MIA 63 launched. An open yacht with the same features than a superyacht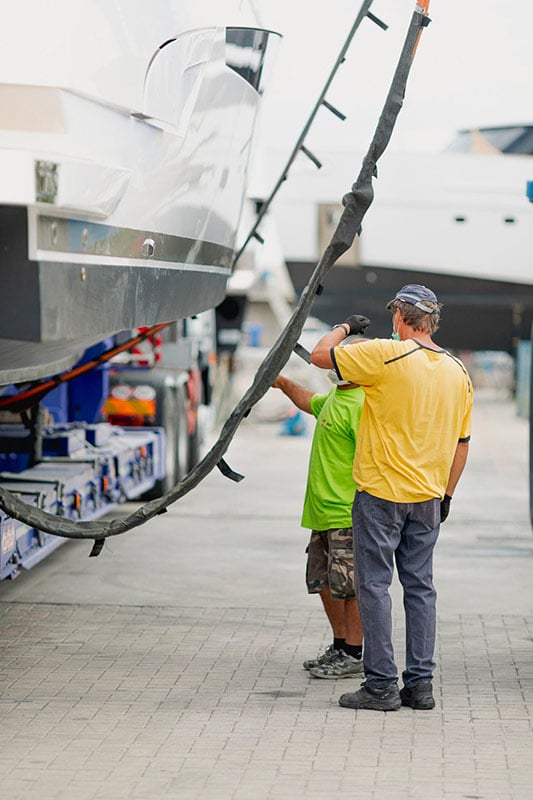 The Franchini MIA 63 is a concentrate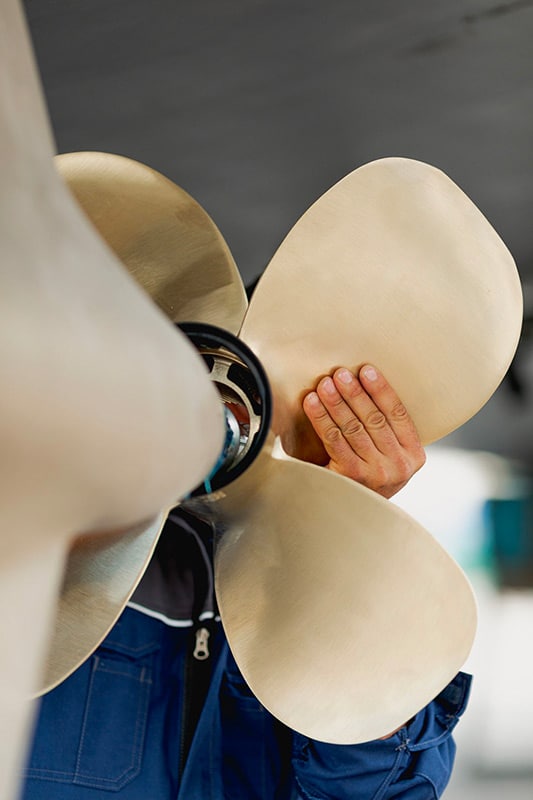 of safety and speed, thanks to her strikingly stable hull that, designed by the well-known naval architect Roberto Prever, has been developed to accommodate twin Volvo IPS 700 745HP engines, controlled by a next-gen joystick steering system and, therefore, very easy to use.
But there's more since the hull and the walk-around deck, both vacuum-sealed with expoxy resin, form a sturdy yet lightweight structure for better soundproofing and vibration reduction.
Only a few details have been unveiled about the lower deck. We can anticipate that it is another boat inside the boat, with a master cabin equipped with walk-in closet and a tender garage capable of accommodating a 3.45-meter jet tender and a number of water toys. All features that are commonly foubd on a superyacht.
Obviously, customization possibilities are multiple. The boat, in fact, is available in three versions – Open, T-Top and Hard Top – as well as a number of interior layouts (from 2 to 4 cabins, with or without crew cabin) to better meet the future owner's needs. Perfomance, living comfort and revolutionary design. The Franchini MIA 63 has finally touched the water, breaking the mold.