Hi-Tech Dacron sails . And nothing will be the same…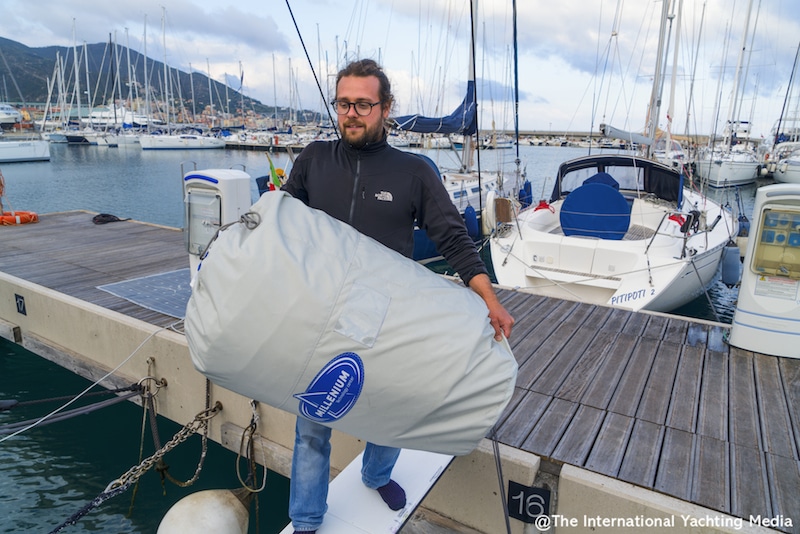 The brand-new hi-tech Dacron sails

In the last 20 years, sail construction technology has come a long way. New, increasingly more performing and more innovative materials are launched every year and, sometimes, even go out of fashion (too) rapidly.
Thanks to its 10-year life and a very low sail cost, Dacron, instead, is an always contemporary material. However, it has an intrinsic limit: Dacron is elastic and has no shape memory.
This means that, when subjected to wind pressure, it loses its original strength and trim. Moreover, when the strain is over, Dacron does not recover its original shape.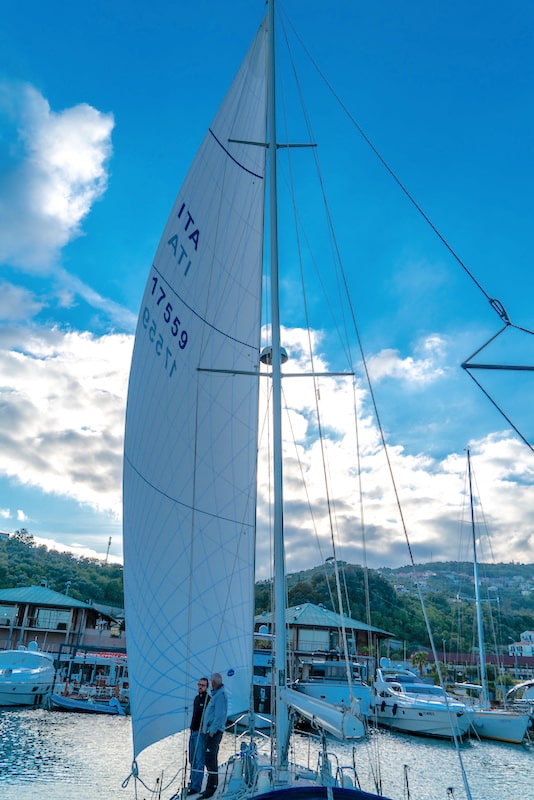 The result is a sail that,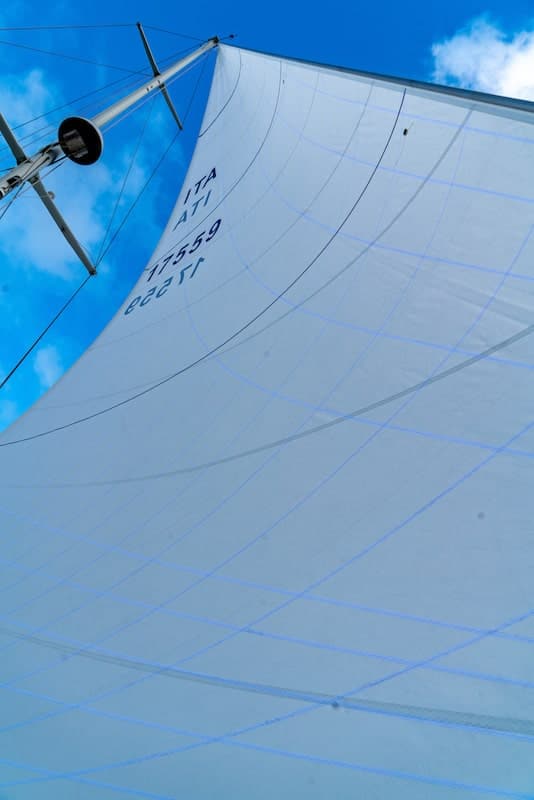 since the very first time it is used in a strong wind, deforms and becomes flatter and flatter.
This produces a multitude of problems that become increasingly more serious over time until the overall performance and ease of handling of the sailboat where this sail is installed are definitively compromised.
In short, we could say that the sailing centre of Dacron sails gradually moves aft and sails become more and more "powerful".
This triggers excessive heeling and a luffing tendency of the boat that, as a result of this phenomenon, must discharge both the mainsail and the jib in order to recover the original correct heeling and trim. Under these conditions, of course, the boat will sail close to the wind much less.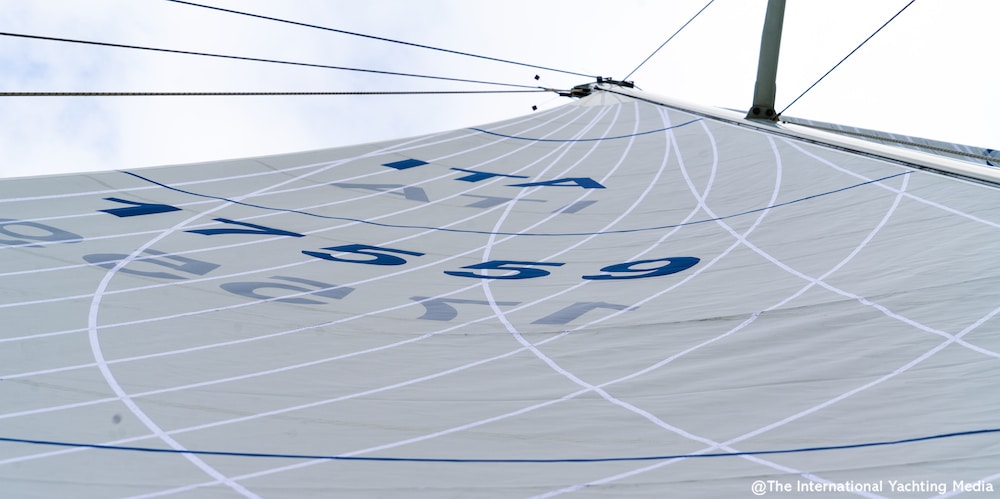 However, a handy solution to overcome the elastic limit of Dacron sails is possible.
BE 1 Sails, the sail maker of the Millenium Group, proposes a new type of sails made of a particular "technological Dacron" material that, thanks to a special reinforcement structure, preserves the original shape and the overall weight of the sail.
A big leap forward for a highly appreciated yet never renovated technology.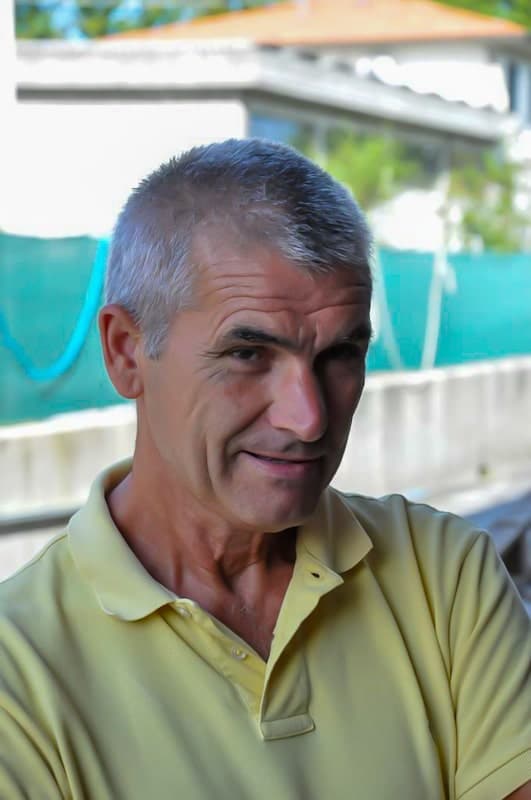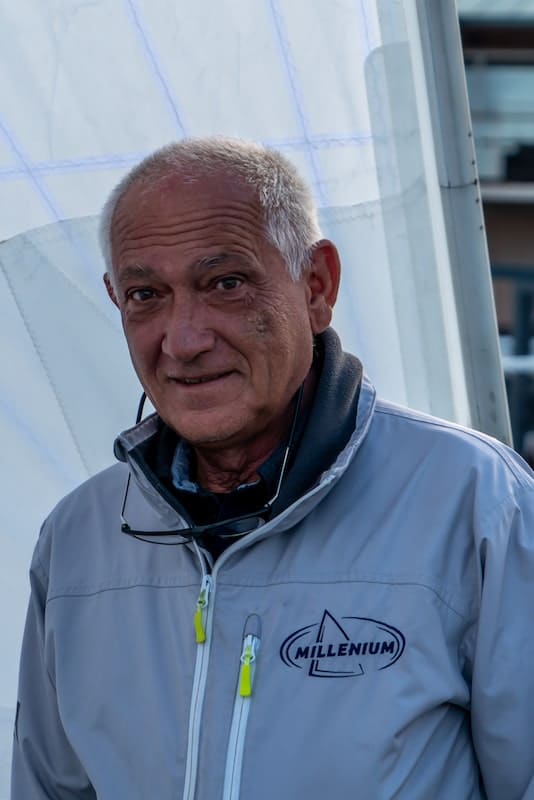 Marco Giannoni, whose experience dates back to the greats success of Moro di Venezia, and his collaborator and recent winner of the Roma x Tutti sailing competition Marco Marchi visited our newsroom to tell us all the characteristics of this new technology.
We immediately found the idea so interesting that, having to renew the set of sails of the Daydreamer – our lab-boat – we decided to test this technology firsthand. After all, if it worked, it would meet the needs of a large number of boat owners.
In giving us his hi-tech Dacron sails, Marco Marchi described their structure that, substantially, consists in the application of a reinforcing grid within the sail profiles.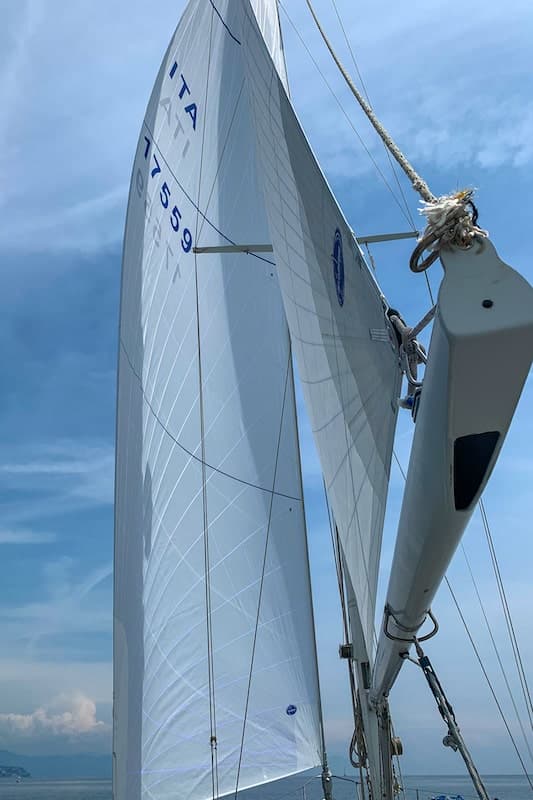 This reinforcement structure, composed mainly of synthetic continous fibers, acts as a cage, whose sturdiness results into Dacron's elasticity and resistance.
This way, the sail doesn't lose its original shape and is subsequently more performing, especially when sailing close to the wind.
Moreover, the sail can be made with a lower Dacron grammage to be lighter and easier to handle.
We trim our sails and, even though there is little wind, we leave the port of Varazze for a quick test. There are about 6 or 7 knots of true wind and a long wave of about one meter and half.
We sail close to the wind and the Daydreamer – our Comet 460 – immediately reacts and sails at 6 knots in a 30-degree apparent wind.
No bad! Under these conditions, indeed, most boats would be in trouble but we're running nearly as fast as wind!
Sails have a good shape and are rigid enough to handle waves.
But this is just a pre-test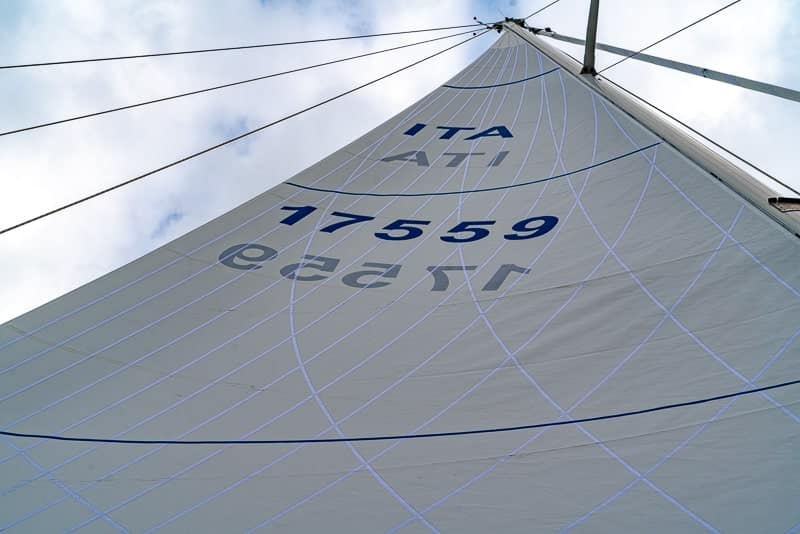 because, as you know, our tests are usually longer and more demanding.
Sails will stay on board throughout our annual testing cruise and, as usual, they can be "experienced" by all the yachtsmen we will encounter during our journeys.
Moreover, we're preparing for a famous offshore race that we will have the pleasure to tell you next days during a travel of about 250 miles.
The new hi-tech Dacron sails will therefore subjected to an intense testing program, the results of which will be published on our magazine in the next weeks.
For those wishing to learn more about the sail maker with which we're carrying out our test, here are their contact details.
BE1 Sails – Millennium Technology Center
Via dei Carrozzieri, 5 – Località Bocchette
55040 Capezzano Pianore – Camaiore (Lucca)
Phone: 0584/969706 – 0584/969407
E-mail: info@be1sails.it
Marco Giannoni
Mobile Phone +39 333 8500645
E-mail: marco.giannoni@milleniumtech.it
MARCO GIANNONI is a sail maker of extensive experience and a professional sailor since 1987. He sailed in national and international races in different classes (Finn, Contender, 470, FD; offshore races: IOR, ILC, IMS, IRC). In 1990 he closed his sail maker company activity, the Star Sails in Lido Camaiore, to participate in America's Cup in San Diego with Il Moro di Venezia, which reached the finals and won the Louis Vuitton Cup. In 1994 he reopened the company, named Euro Sails at first and then Be1 Sails in 2008.