Presented at this year's Boot in Dusseldorf, the Jeanneau Yachts 55 has already left an indelible mark on the minds of all visitors. Elegant, luxurious and comfortable: these are the hallmarks that best sum up the French boat builder's new boat. This 17 metre long vessel with a maximum beam of almost 5 metres offers huge open air spaces and 3 private cabins with independent access.
The new Jeanneau Yachts 55 is the brainchild of the creative genius of Philippe Briand, designer Andrew Winch of Winch Design studio and Jeanneau's in-house design division, a strong team coordinated by the yard's Brand Director, Paul Blanc.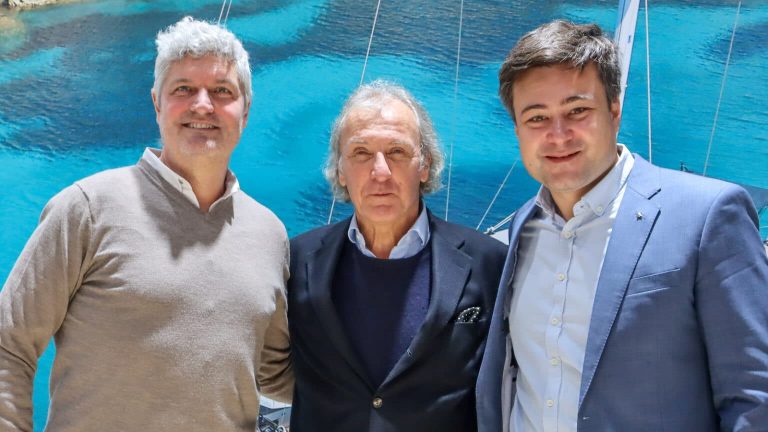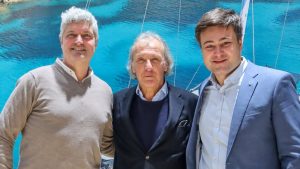 The Jeanneau Yachts 55 is capable of satisfying anyone who wants to sail in great comfort, while maintaining their privacy even with guests on board. The real innovation, in fact, is the owner's "private" flat which, equipped with its own private entrance, dinette and galley, takes up most of the boat.
Designed for long-range cruising, the new 55-footer is the entry level model in the Jeanneau Yachts range, which also includes the 60 and 65 footers, although it is completely different from these. The lines are modern, fresh and captivating, and the deck plan has been completely revolutionized: an advanced and truly impressive dual cockpit, a huge relaxation area aft with two sofas, one U-shaped and one L-shaped, that turn into large sunbathing areas. The stern opens electrically to reveal a large interior compartment from which the bathing platform also originates, providing easy access to the sea for guests on board.
The dual cockpit features a windshield and hard top that protect the entire helm station while providing exceptional forward visibility. The cockpit, thanks to three separate entrances, provides access to both the owner's flat and the two guest cabins, each with its own en-suite bathroom and wardrobe.
Two thirds of the boat are reserved for the owner's flat, a true private suite, separate from the rest, fitted with a large living room, a galley and, of course, the master cabin with en suite facilities.
The modern lines and elegant interior of this new 55-footer are complemented by one of Jeanneau's trademark features: easy circulation on board. In fact, the flush deck features integrated wraparound side-decks, which are slightly angled and facilitate movement around the cockpit perimeter. The helm station as already mentioned, is completely protected by a rigid superstructure that can be totally closed if necessary, both to allow the yacht to be lived in all year round and to face harsh weather in great comfort.
A yacht created for long-range cruising, without having to renounce elegance, comfort and performance. A boat that finds its key in offering, even to the most demanding sailors, an offshore boat that is comfortable and liveable all year round.
This article is also available in:

German