Lusben has completed the refit of the famous Perini Navi's Morning Glory sailing superyacht
For Morning Glory, this is the dawn of a new day. The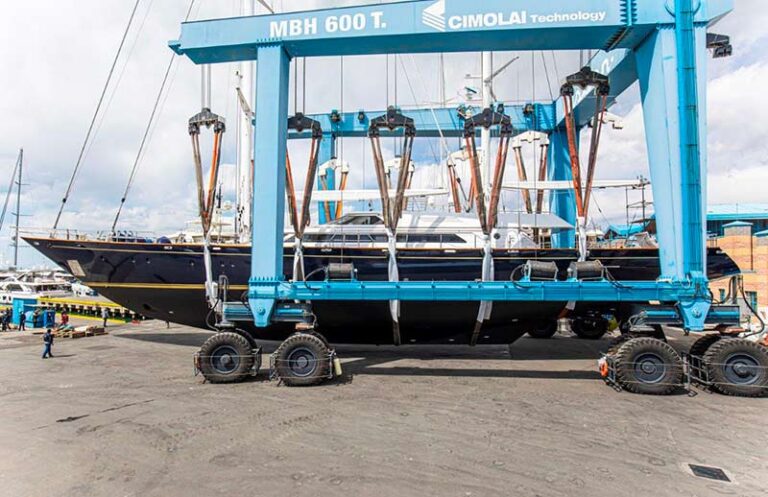 historic Viareggio-based shipyard Lusben has completed the refit of "Morning Glory", Perini Navi's 48-meter sailing superyacht, famous for having the Australian telecommunications magnate Rupert Murdoch as a previous owner.
The majestic ketch, built in 1993 at the iconic Perini Navi shipyard in Viareggio, has been restored to her original splendor according to the wishes of her Italian owner. Through the Forza 5 company in Milan, Lusben was chosen to carry out the ten-year refit of the yacht.
In particular, the Lusben team was responsible for painting the hull, living areas and part of the aft cockpit, as well as replacing the generators and refurbishing almost half of the teak deck. The deck work in particular has allowed the shipyard's specialized workers to highlight their experience and know-how; more than 40% of the teak was replaced with slats of variable length from 4.5 to 6 meters, a notoriously complex operation. The standard slats are typically much shorter at just 3 meters, and work of this type requires greater care and precision on sailing boats than on motor boats.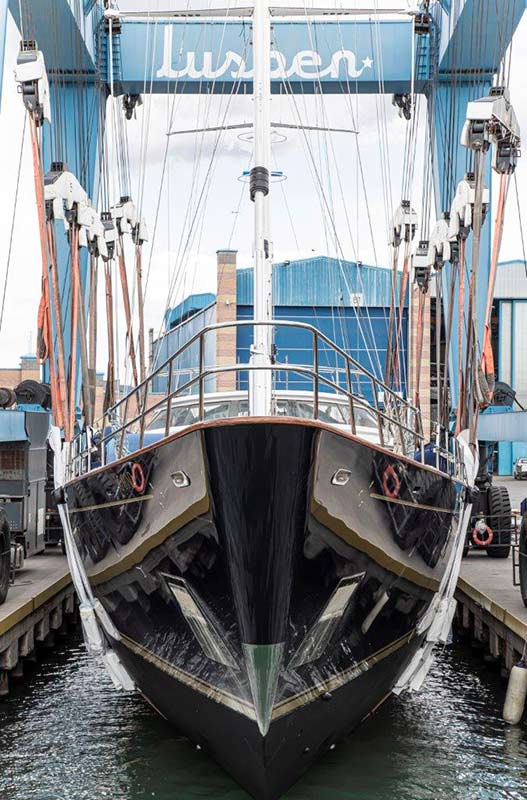 The refit went on for a total of 5 months and involved almost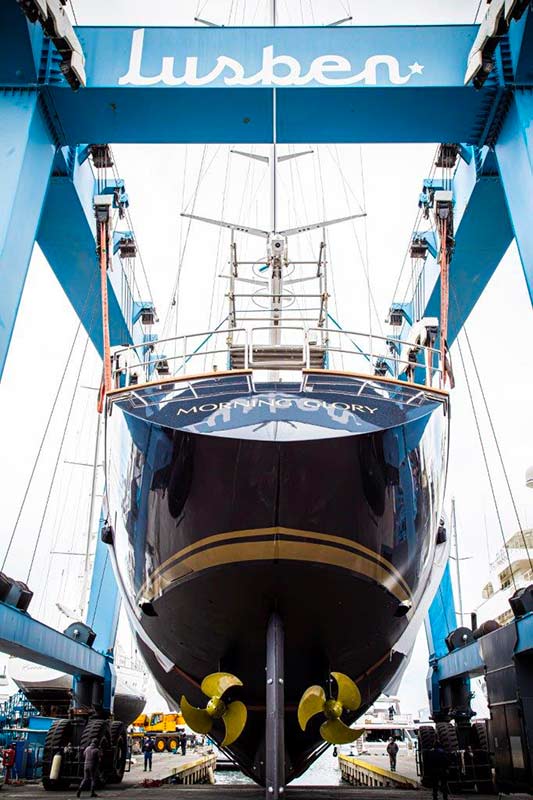 50 workers in total, including direct employees and external suppliers who worked in cooperation with the crew.
The incredible team effort earned the expressed interest and satisfaction of the owner, who is now ready cruise the Mediterranean.
Morning Glory is the first of 6 Perini Navi boats to be launched this season. The remaining 5 are currently undergoing refits at the Lusben facilities in Livorno and Viareggio, planned for delivery to their owners in the coming weeks.
Despite the severe limitations imposed by the global pandemic, careful planning of activities has allowed Lusben to stay on shedule. Operations within the site's premises have progressed without delay; in fact, this year the turnaround has been faster than usual. At the Viareggio site alone, the number of boats peaked at 23, from 28 to 50 meters, occupying the work stations at sea and on land.
Backed by 60 years of experience in the yacht refit sector, Lusben boasts facilities at which know-how, organization, attention to detail, and hospitality make up the foundation for the company philosophy. A philosophy that, combined with the professionalism of the team, gives new life to the most beautiful boats in the world.