Magazzù MX-16 Gran Coupé : innovative lines and rigid tubulars for the Cantieri Magazzù's ultimate luxury creation
Last Friday, Magazzù,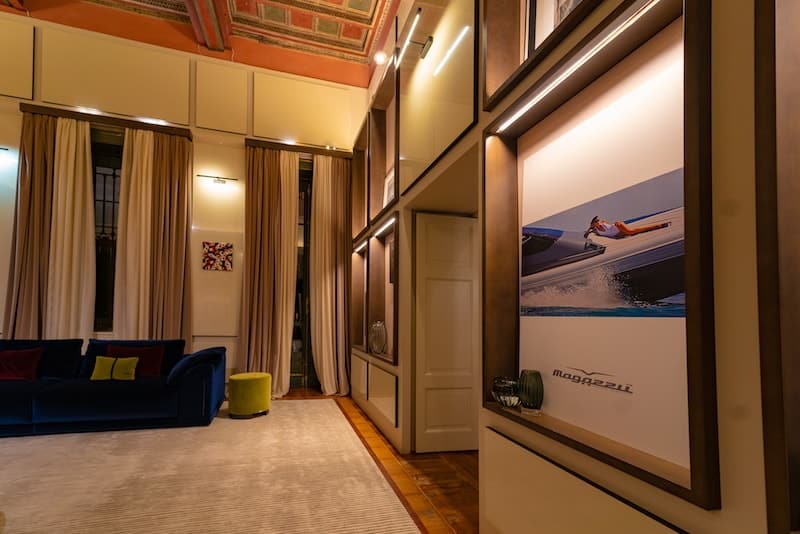 the historic shipyard of Palermo with a history of over 60 years presented, in world premiere, its latest masterpiece, the new Magazzù MX-16 Gran Coupè .
What was exhibited in Milan last Friday is a Maxi RIB with sporty and elegant lines. The event took place at 3, Via Montenapoleone at the beautiful luxury Luxury Living Group's showroom, a location perfectly in line with the boats of the prestigious yard.
The Magazzù MX-16 Coupé is characterized by a design that is refined and aggressive, luxury and functional at the same time. With an overall length of 16 meters, the boat develops a walk-around deck plan that uses the almost 5 meters of width available to create a unique unparalleled environment.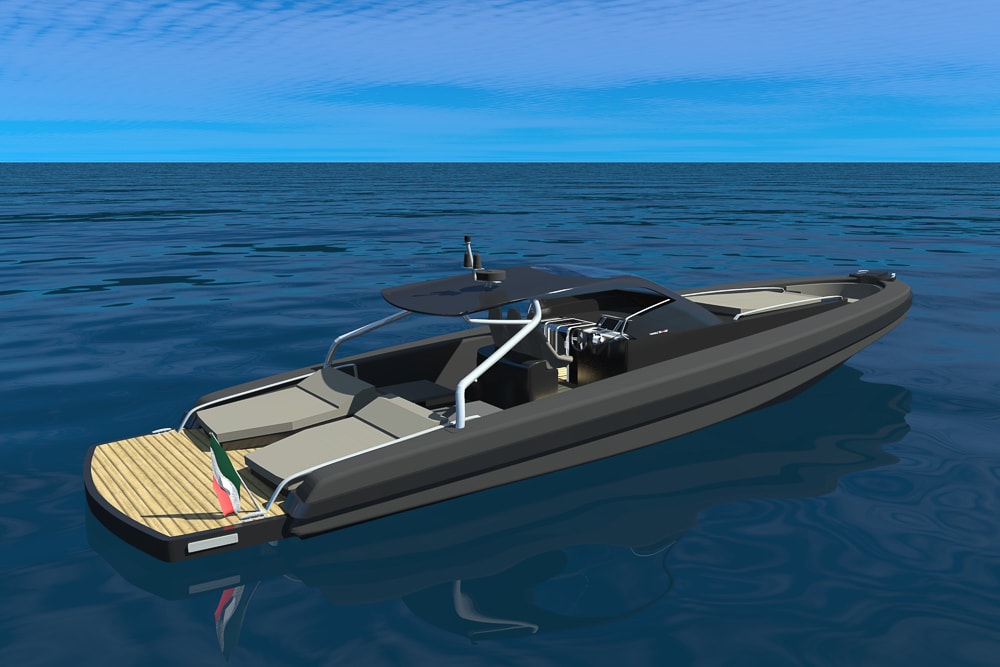 The introduction of D-shaped tubulars results into more spacious interiors, wide side-decks and unparalleled circulation on board. Safety, design and pleasure of life aboard merge together and create an almost perfect mix where the owner is at the heart of a project developed on the basis of his personal needs.
Luxury and space are the main players below deck. Highly refined woodwork frames a Master Suite that, equipped with en-suite bathroom, features astonishing dimensions and high-quality details.
The dinette is
simply huge and, when necessary, can host a couple of friends who can benefit from an additional private bathroom.
This Maxi RIB is offered in different engine options and can therefore be fitted with surface transmission or stern drives. The maximum power installable is remarkable – 1,600 HP – which makes this boat fly on the water at almost 55 knots.
With the MX-16 Gran Coupé, Magazzù keeps on innovating and developing a range that has been representing the reference point in the market of luxury Maxi RIBs for years.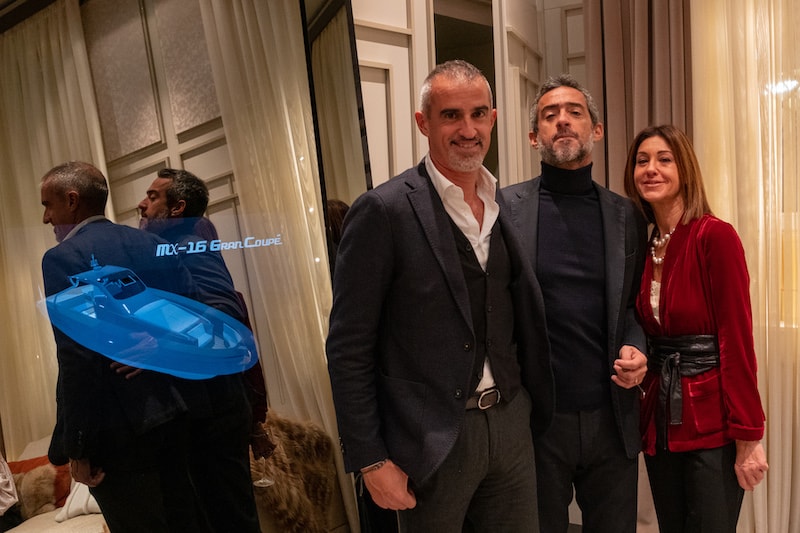 The website of the shipyard, too, is completely renewed with a greater variety of functions available. Social feeds, picture and video download and an area where you can download Maxi RIBs' sea trials give boat owners the possibility to read up, interact with the shipyard or simply choose their next Magazzù.
Thanks to the recent opening of new sales offices in Lavagna that, in addition to providing customers with direct assistance, also serve as a permanent show room, Magazzù is always ready to meet his clients' needs, looking to international growth.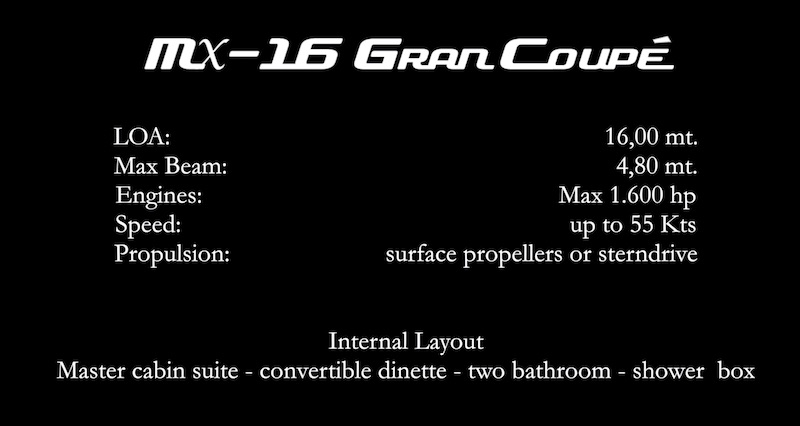 https://www.facebook.com/tuttobarche/videos/578291732632401/
https://www.facebook.com/tuttobarche/videos/578291732632401/
Cantieri Magazzù
Via Parrini 17
Palermo
e-mail: info@magazzu.com
Showroom and Sales Offices

Via dei Devoto 197a
Lavagna
Christopher Allegri
e-mail: sales@magazzu.com