Manoeuvring thrusters, essential on both small- and big-sized boats

Manoeuvring thruster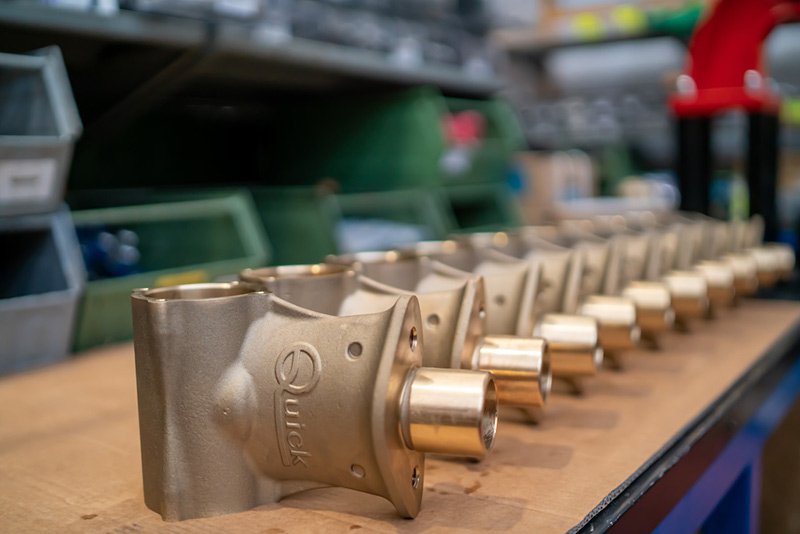 can be considered as an "ancient" marine accessory since it has a history of over 30 years behind it.
In the last decade, if on the one hand it has become a standard instrument on boats over 45 feet, on the other it is constantly offered by boat manufacturers as an option even on smaller boats. A confirmation of that is given by sales statistics which clearly show that at least 50% of boats between 40 and 50 feet are currently equipped with manoeuvring thrusters.
Today, manoeuvring thruster is one of the most sought-after and popular nautical accessories of the market. Installed in the bow, and more and more frequently even in the stern, it makes the boat significantly more manoeuvrable in the port. Manoeuvring thrusters, in fact, are propulsion devices which allow the captain to steer the bow or the stern of the boat as he will. They can be hydraulically or electrically driven, both low-voltage (12, 24 or 48 Volt) and three-phase (400 Volt).
The demand for manoeuvring thrusters has progressively conquered even the market segment of smaller boats and what was once an exclusive privilege of big-sized boats now increasingly represents the objet of desire of those who own smaller boats.
" This is one of the greatest surprises of the last ten years, so much so that the market has 'forced' us to develop increasingly smaller thrusters – explains Lorenzo Cesari, Regional Sales Manager – Mediterranean Countries of Quick Spa, a leading company in the production of nautical accessories – Boating is opening up to a wider public, which also embraces those approaching the sector for the first time. Let's think, for example, of a 6-7 meter outboard boat, therefore equipped with only one thermal propeller: having a maneuvering thruster allows even an unexperienced captain to manoeuvre safely and with real mastery".
Manoeuvring thrusters make a difference…. and arouse envy!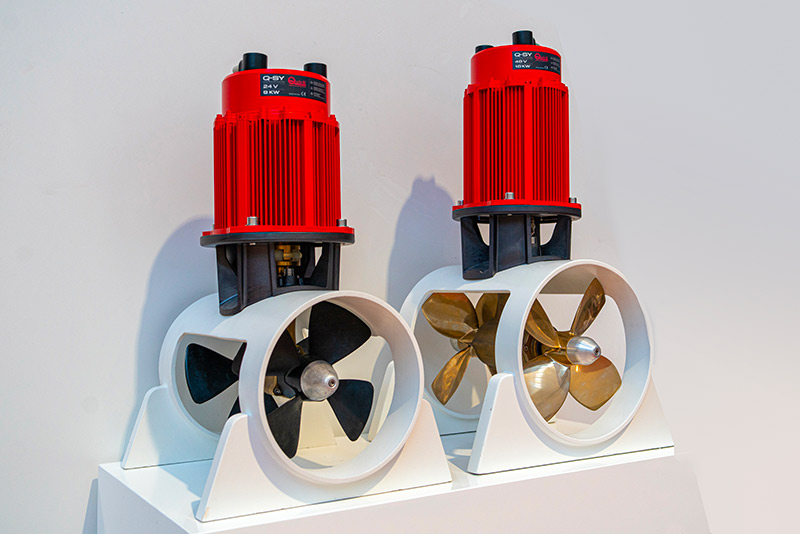 The manoeuvring thrusters by Quick Spa offer a product range which includes many types of thrusters and accessories designed to facilitate manoeuvrings, such as remot controls.
Quick, in fact, also offers retractable thrusters and double counter-rotating propellers, which guarantee a good thrust in both the port and starboard side combined with a remarquable saving in power consumption. It is obvious that a low-absorption thruster is a more durable one.
Furthermore, Quick produces the range of BT DC-AC propellers, better known as "brushless" propellers which, designed for an extremely prolonged use (at least 10 minutes of continuous operation at full power), are completely maintenance-free. BT DC-AC propellers are proportional, silent and are currently used on the boats of the world's most important boat manufacturers.
" Manoeuvring thuster – Lorenzo Cesari concludes – is a source of pride for those who have it and a reason for envy for those who do not have it, because it is an accessory that makes the difference". And, often, the first to notice that is your boat neighbor.
Comfort is on board: the revolutionary QNN system by Quick
Speaking of comfort, the coming of the steering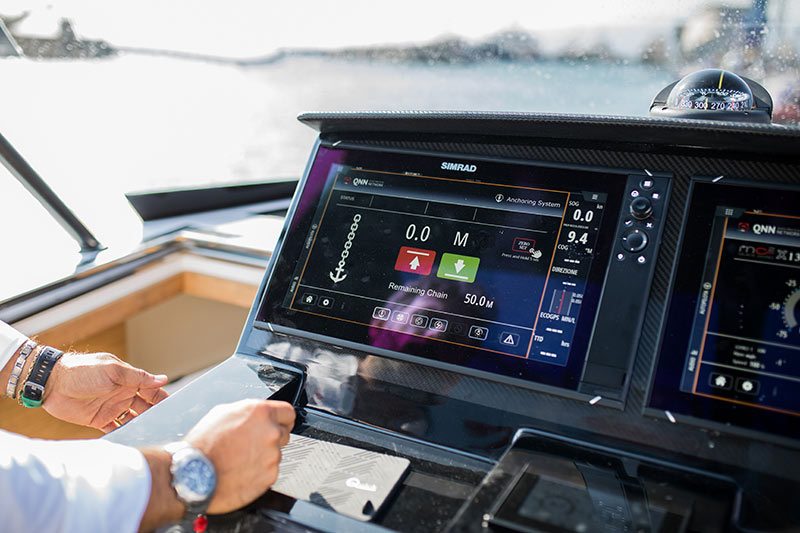 joystick sytems has make the captains' life incredibly much easier: manoeuvring thrusters, in fact, are used as an active part of the manoeuvring system, which interfaces with both the joystick and the propulsion propellers.
The revolutionary QNN platform by Quick Spa is part of this perspective of comfort. QNN is a gateway which receives all the communication protocols of the Quick Spa-branded products, such as chargers, lighting systems, windlasses, MC² Quick Gyro stabilizers and, of course, manoeuvring thrusters.
The main innovation of QNN is its Plug&Play connection mode, which gives the owner a really easy-to-install and user-friendly tool.
The second strenght of the device lies in the possibility to coordinate all the Quick Spa-branded products available on board directly from the chart plotter: "When mounted on a Fly – Cesari gives an example – QNN allows not only to view the meters of chain lowered into the water, but also to control cockpit lights, underwater lights, as well as the bowthruster directly from the touchscreen map".