What's a boiler? Also known as "water boiler" or "water heater", it is a system designed to heat the water of a local hydraulic system, intended for use in environments like a kitchen or bathroom fixtures.
Today, this accessory is offered as standard even on small-sized boats, whose owners want more and more comfort on board. All boats over 30 feet have one and the market offers a multitude of models of all sizes and shapes, designed to accommodate this accessory even on board the smallest recreational units.
Why is a marine boiler different from a home boiler?
Due to the salinity of the water, the marine environment is very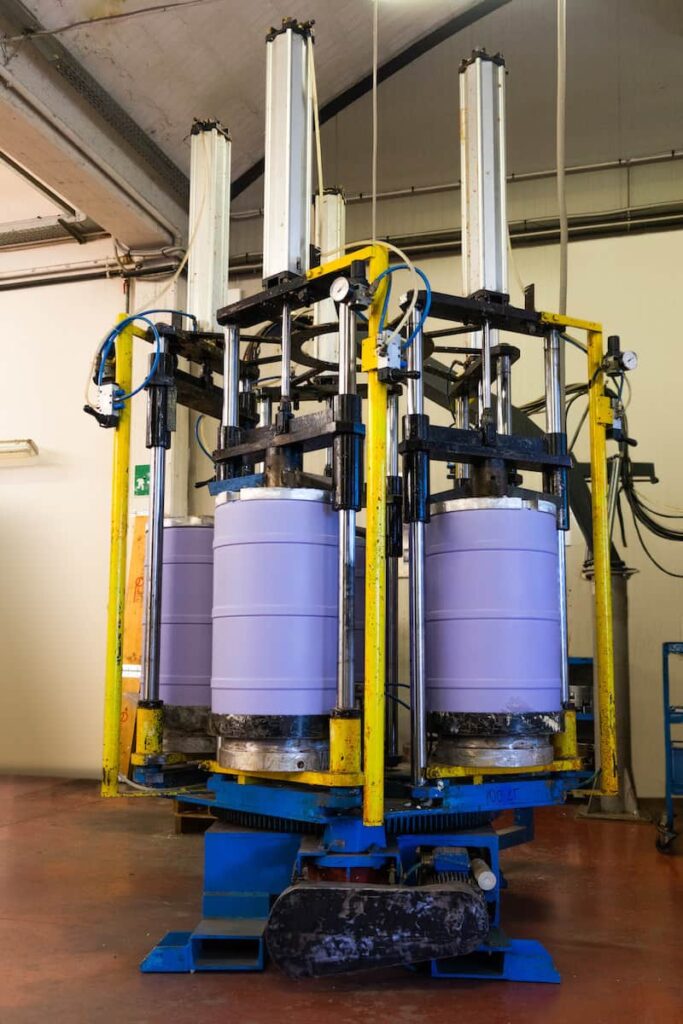 corrosive and this means that the design principles and materials used for the construction are different from home models. While a home water boiler can be electric or gas-powered, a marine boiler uses electricity or, in the event that the boat is far from the dock, the cooling system of the boat engine.
When connected to a power supply, the heating element of the boiler provides the heat production requirement of the system. When the boat is under way, instead, the heat exchanger circuit sends the water used for cooling the engine to the boiler coils which, in turn, heat the water inside the boiler tank.
The alternative is to use the water used in the heat exchanger circuit: while the engine is running, the exchanger sends the water used for cooling the engine to the boiler coils which, in turn, heat the water inside the boiler tank.
To learn more, today we talk you about the Nautic Boilers by Quick Spa
Maybe not everyone knows that Quick is the world's largest manufacturer of marine boilers. Quick Nautic Boilers are all made at Quick's Italian headquarters, with the exclusive use of high-quality materials. The heat exchanger, for example, features a large heat exchange surface and the systems are also equipped with a return nanovalve that allows the water heater to be drained when not in use.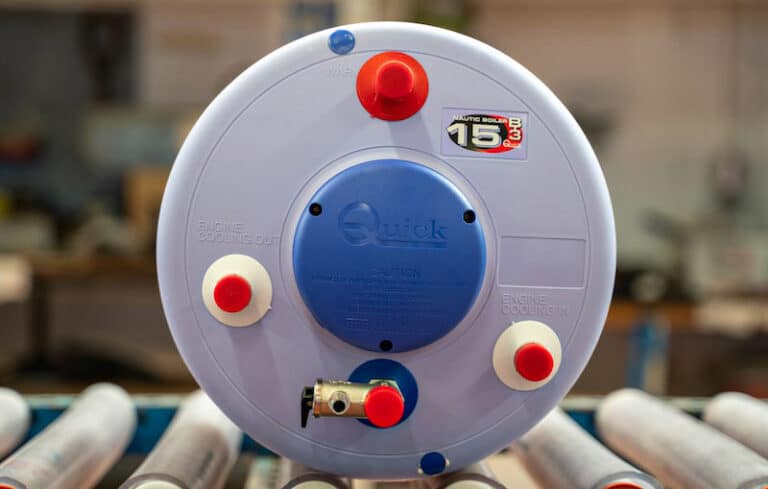 Furthermore, all tanks are made of AISI 316 stainless steel welded with Argon shielding gas for greater resistance to corrosive agents; thermal insulation is ensured by the injection of high density polyurethane foam which guarantees excellent and long-lasting heat retention properties.
Quick Spa offers the largest range of marine boilers currently available on the market. The range is part of the Quick Nautical Equipment collection and includes 5 models: B3, BX, BXS, BK2, BK3, with tanks ranging from 15 to 200 liters to better suit any owner's needs.
Casing is in stainless steel ( BX-BXS series) or composite material (B3 series). The nautical market requires excellent quaility standards for the Nautic Boilers, so as to be in compliance with hygiene standards and ensure high heat exchange capacity. Quick thus guarantees hot and abundant water for all guests on board.