Med Group goes on growing. Excellent volumes of sales, renovation, constant innovation of product lines and an increasingly closer and more fruitful collaboration with government bodies through a range of military boats named Med Defense are the distinctive features that have led the dynamic company to its recent achievements.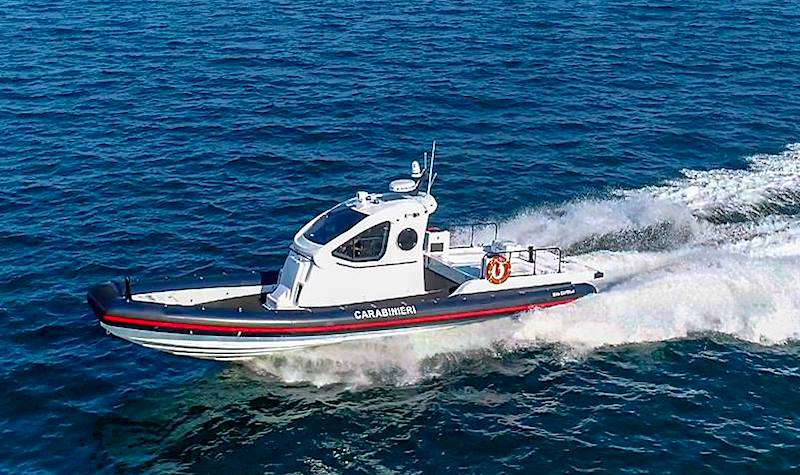 Their booth at MetsTrade could not therefore fail to draw visitors' attention, attracting with marine accessories that range from life-saving devices to luxury tenders. Completely different from each other, these products, however, share some common elements, including the use of high-quality materials and advanced technology without never sacrificing overall reliability.
1Following the evolution of the young group closely, we have decided not to miss the opportunity for making stock, curious to know the next goals and the upcoming entries of the company.
We therefore met and interviewed, in the crowded pavilions of the show in Amsterdam, Luca Galimberti, CEO of Med Spa.
2018 is almost over and we've seen you involved in many initiatives. If you had to take stock of your current situation, how would you assess it?
" It is certainly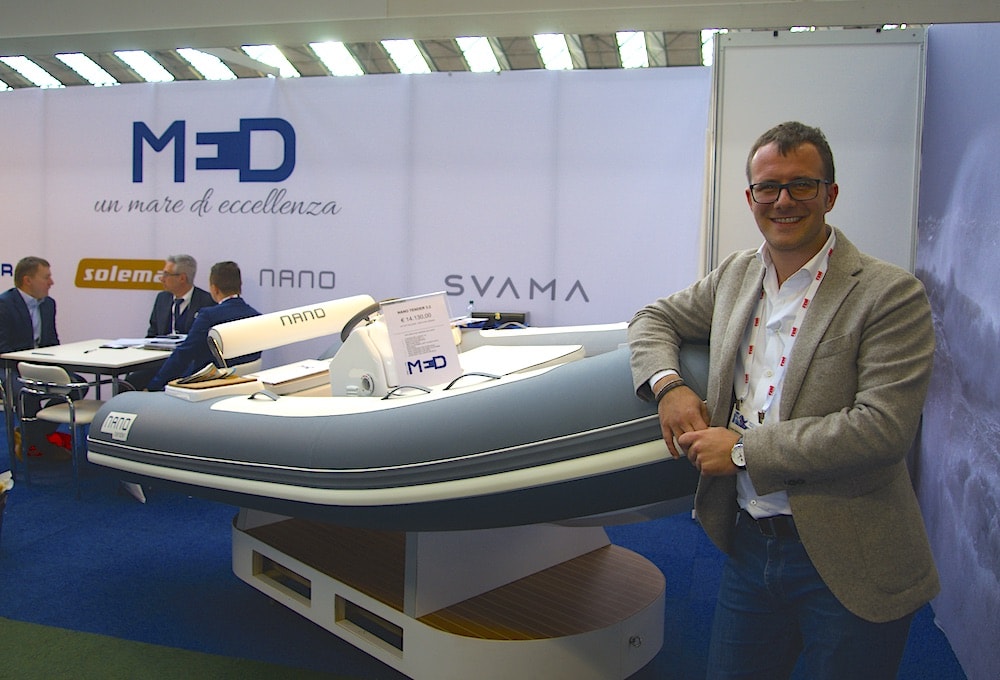 a positive period for us, despite our deep business reorganization. We have certainly got the best of Arimar's heritage and, even if Med is a completely independent company with its own vision, now we have to continue along the road of development and consolidation of our identity we have embarked on".
Med is definitively focusing on international expansion. We're at MetsTrade and you've just come back from IBEX. How do you see your development in these two markets, so different from each other: the European and the overseas market?
" It's true, for the products we will launch, these are two completely different yet complementary markets. Abroad, we are already known for the reliability of our safety devices. Reliability will be means to make overseas customers know and appreciate our new products".
At MetsTrade, you're exhibiting a model of your new range of luxury tenders, the Nano 3.2. Shortly after the launch of the new product, how are things going? Are you thinking about any new models for the same line?
" Sure. The first Jet model is scheduled to be launched by February and will be a rather small boat. This will be the starting point of our new Jet range. Our goal is to build tenders of 7 meters in length in the next three years, which certainly represents an important size".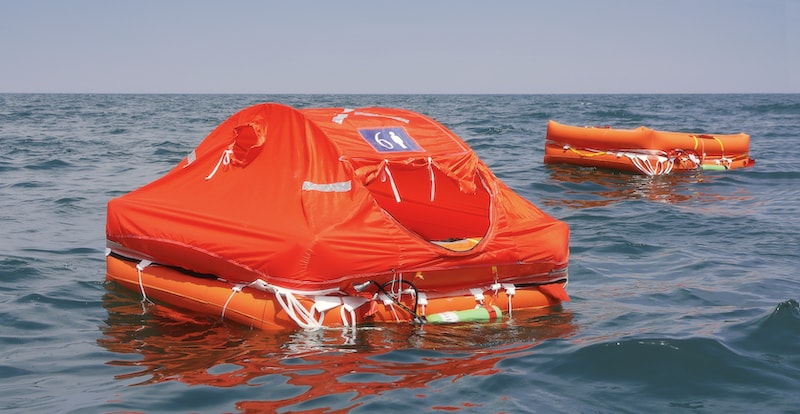 One among the main products of your group are Arimar life rafts and your commitment in the sector of safety has always been considerable. This year, at Genoa International Boat Show, you were engaged, as a partner of Sicuro in Mare, in a awareness-raising operation on the issue of maritime safety. Are you going to continue your commitment this way? What events are you planning and organizing?
" Considering that planning is still a work in progress, we will keep raising awareness among boat owners towards the use of safety devices and their correct maintenance. We wish that many people can join our clientele but we wish they never have to use our safety devices. But, in case of emergency, devices must be perfectly efficient in order not to lose their life-saving function. In this regard, our research and development department constantly works to make our products more user-friendly, lighter and more functional for an more immediate intuitive use".
Satisfied with the answers we got, now we just have to wait for the next novelties that Med Group will present in the next few months. Considering the excellent route taken by the company, we are sure that the upcoming products will make the difference in terms of quality and innovation.
After the interview, we said goodbye and we wished good luck to CEO Luca Galimberti and all the skillful team present at the show.
Med SpA
Via Beneficio II Tronco, 57/C – 48015
Montaletto di Cervia (RA) Italy
info@gruppomed.it