Navel Tecno Sud is led by Roberto Spadavecchia, a man of enormous stature, charisma and empathy. With his Naval Tecno Sud he makes the name of Made in Italy in the international nautical world even bigger. The core business of the company, based in Bari, includes the production of cradles for yachts and superyachts, but not only.
Racks for dry docks, retractable cabins, trailers, spreader bars and gangways for quaysides: these are the production items of this metalworking company, which is highly specialized in the boating sector.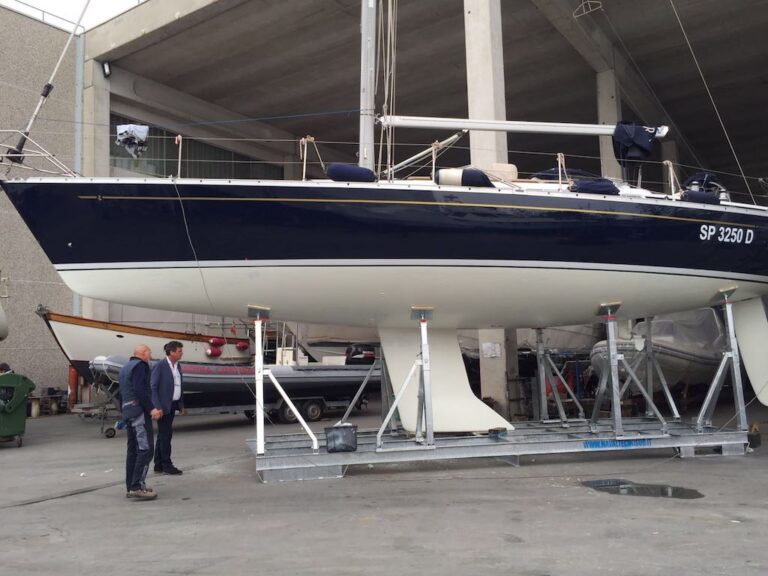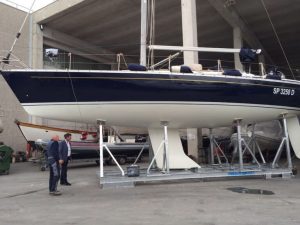 The clientele is both national, including the Italian Financial Police, and international, with Dubai among them. Roberto Spadavecchia personally attends all the boat shows and, speaking of Made in Italy, he does so thanks to the supper of ICE, the Agency for the promotion abroad and internationalization of Italian companies. Moreover, the very high standard European certification applied to Naval Tecno Sud products is requested by customers even in countries where it would not be necessary.
Why? The reason lies in the fact that the certification is synonymous with great quality. From a meeting with Roberto Spadavecchia during the Cannes Yacht Festival, between one sip and another of a fine Primitivo di Manduria, comes this conversation, which we report for our readers.
Can you tell us about the operations of Naval Tecno Sud?
Naval Tecno Sud designs and manufactures equipment for shipyards. We started with classic cradles to support boats further down the line. Today our product range is varied and meets all the needs of the shipbuilding industry. So apart from adjustable and fixed cradles for yachts and mega yachts, we currently produce dry dock racks, retractable cabins, trailers, spreader bars and dock gangways. In short, everything that can be needed in a shipyard. Also because we started out as a metalworking company specializing in the shipbuilding industry.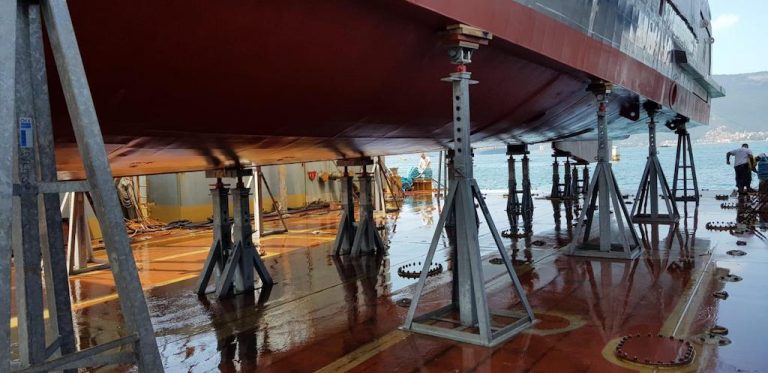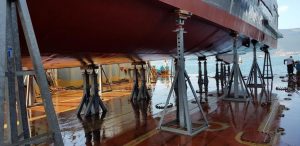 Are there any special customer requests that you are able to meet?
For example, if they ask us to fence a shipyard with metal material, we can do it. As has happened in various ports in France and here, in the port of Cannes.
Which area do you export your products to?
At the moment our products are distributed worldwide. We customize all our products. And we also make saddles for sailboats of any tonnage.
What's the strength of Naval Tecno Sud?
We put a lot of emphasis on product quality, and we immediately certified it. It was not easy because Italian legislation is the strictest in Europe. Italian EC certification is necessary in Europe, but it is very welcome outside because it is recognized as the strictest. We have customers in Dubai, for example, where certification is not required but is very much appreciated because it is very reliable. And we are happy with that. There are only four or five companies in Europe that have this certification. This puts us in the top ranks as a reliable, EC-certified company.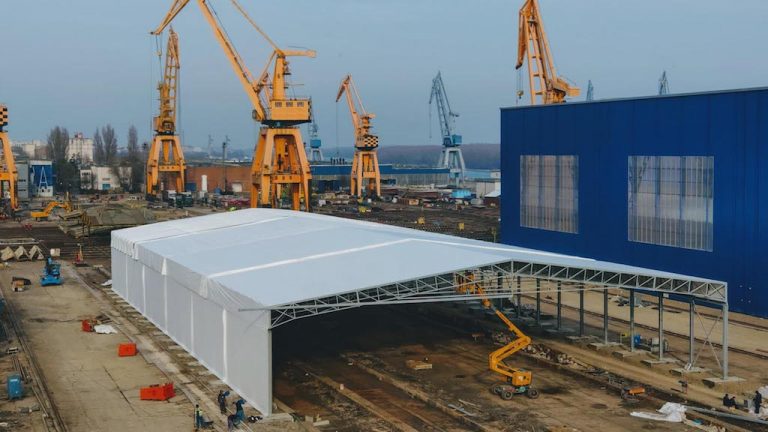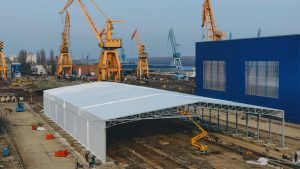 On the commercial side, we attend all the boat shows in the world, so we have a very good price-quality ratio. In the world, we are best known for large-sized boats.
What's your main goal?
The aim of our company is to create highly qualified products. Because we have to guarantee the safety of boats in the boatyards, but above all that of the workers who work in the yard.
Naval Tecno Sud will be at the 61

st

Genoa Boat Show at booth THO1 Upper Hall B. Click here to find our more.