Osculati, the Italian leader of nautical equipment, invests 1.2 million euros in production and logistics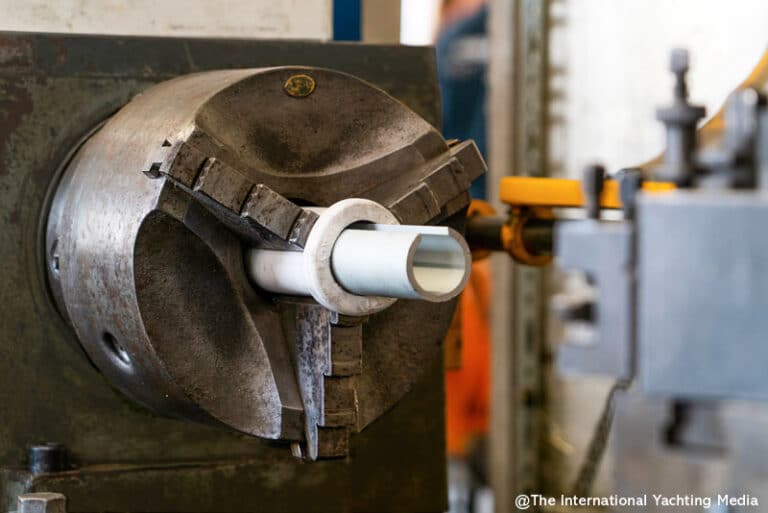 An important investment for a great future. Osculati, the Italian leading distributor of marine equipment and one among the sector's top players in Europe, has prepared an evolution plan that will involve, in sequence, production, logistics and offices.
The Italian company has already invested 1.2 million euros in a first phase involving the reorganization and expansion of the production site as well as an expansion of the storage capacity. This first phase started last August and is scheduled to finish next November. The company will give its customers the possibility to follow the progress of works on Osculati's social channels in order to be constantly updated and virtually involved.
Two new 10.5 meter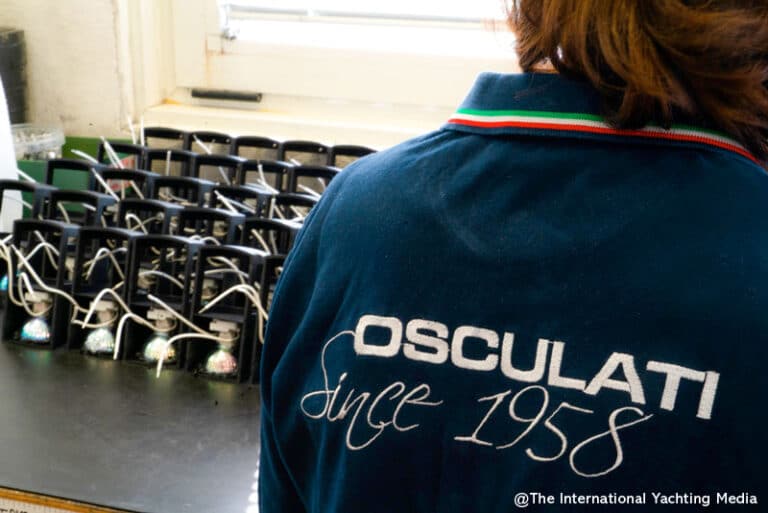 virtual and automated storage sheds, specially dedicated to the storage of raw materials and semi-finished products, and the recruitment of 4 operators, which will be added to the 26 already working in site, will strengthen the production department.
Furthermore, the project provides for the complete modernization of the workspace, through the introduction of lean production stations for greater efficiency of the production lines.
The logistics area, instead, will receive three new compactable shelving systems, which will be added to the two already existing ones, and 2,800 additional pallets, in addition to the 2,500 alreay present on site.
Osculati invests in the future and waits for you at the next Genoa Boat Show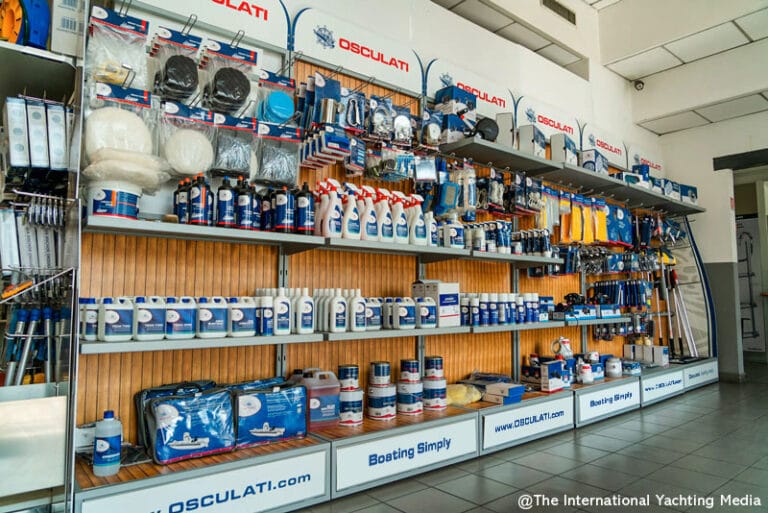 The purpose of this investment, unanimously approved by the Board of Directors last March, is to strengthen the range of products assembled and manufactured in-house while continuing to offer a catalogue with over 22,000 items.
With over 22,000 products and an availability of goods of more than 98%, Osculati is the Europe's largest nautical equipment warehouse, as well as one of the most well-stocked in the world and a safe partner for professionals and recreational boaters.
At last Boot Düsseldorf, Osculati presented the 2020 catalogue, with 1,104 pages, 22,000 items and 1,000 new products: from bollards to paints, from cleaning products to electronics, from deck equipment to lighting. In short, a large range of accessories for all needs and tastes.
From October 1-6, Osculati will join Genoa International Boat Show to unveil its 2021 novelties. The Segrate-based brand will be present at pavilion B with many products, including the brand-new Lifos lithium batteries.