After the great success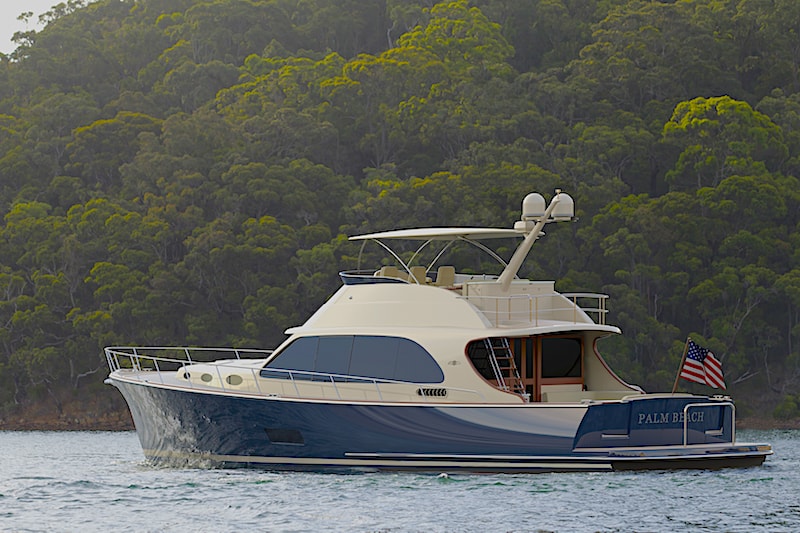 achieved by the Palm Beach GT50, the shipyard, acquired by Grand Banks in 2014, presents its new entry at FLIBS: the Palm Beach 70.
With this new model, the shipyard with the brand that winks at Bentley, probably aims to achieve the quintessence of yacht perfection in Downeast style. 70 feet of elegance enclose comfort and timeless style.
Even though I usually prefer sailboats to motorboats, the sight of these drawings makes me listen to "music through my eyes". To note the low thin stern stretching from the boarding platform, the higher and sturdier bow, the wooden details on the structure… Everything is merged perfectly and with lightness.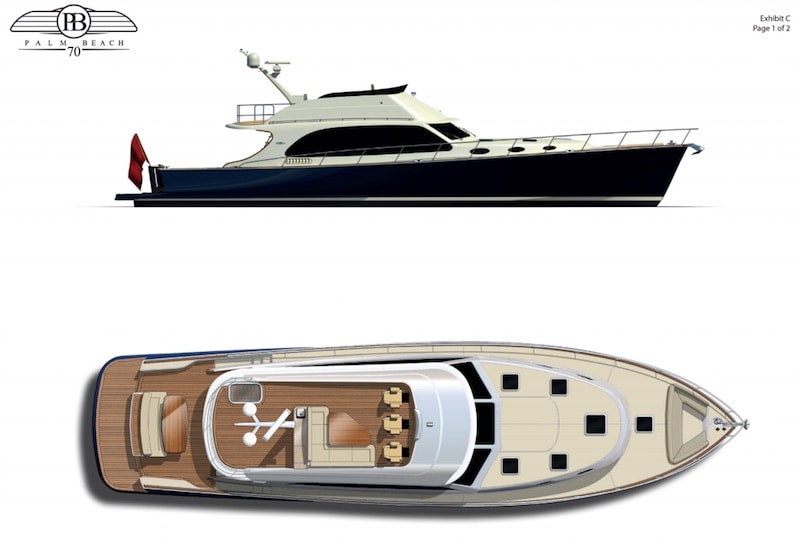 Maybe, someone will say that such an accentuated deck house is an old-fashioned element in a project that adopts the idea of slenderness as its distinctive mark; however, details like these divide the merely modern style from the classic one in a completely modern version. This could be enough to explain this project.
However, there's more since lightness is also a fact. Entirely made of carbon fiber, this boat makes weight reduction and overall sturdiness another golden ticket at its disposal. Fitted with twin Volvo IPS 1350 engines, it can travel at a cruising speed of 33 knots and touch a top speed of 38 knots, despite its semi-displacing hull. The first unit is expected to be launched by the end of 2018 because two clients have already placed their order without never having seen it before. A really good start.
The Palm Beach 70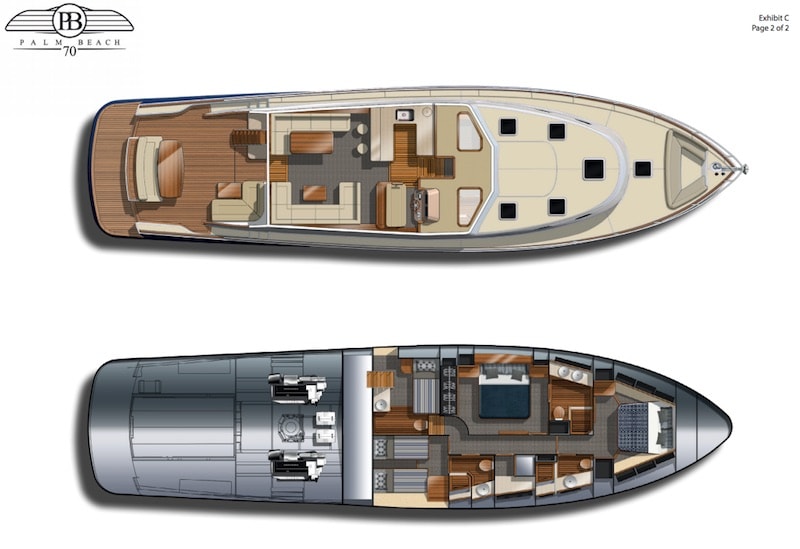 will be offered in two versions, standard and with fly bridge. Interiors, as befits such a prestigious boat, will be totally custom. The first unit will feature 4 cabins.
When looking at her, we can only compare her to some female characters from the '50s, such as Jackie Kennedy or Marylin Monroe who, even if they come from another time, preserve their charm still today thanks to their unique style and elegance.
The Palm Beach 70 is a boat for few yet real connaisseurs: a "Bugatti" of the seas.
Palm Beach 70 – Technical Specs
| | |
| --- | --- |
| LOA | 22.86 m |
| Deck Length: | 21.3 m |
| Width | 5.85: m |
| IPS Draft: | 1.3 m |
| Fuel Tank Capacity: | 6,000 L |
| Fresh Water Tank Capacity: | 1,100 L |
| Standard Engine: | Volvo IPS 1350s |
| Top Speed: | 38 knots |
| Cruising Speed: | 33 knots |