Pod by Illumina Custom: stemmed from a private need, it has an innovative design

An authentic epiphany. And it could not be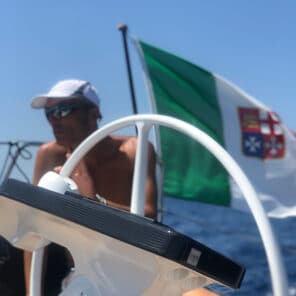 otherwise for a brand that manufactures high-end marine accessories, with special focus on cutting-edge lighting systems for luxury boats. Marcello Rinaldi, founder of the Italian brand Illumina Custom, has created a pod with an innovative and elegant layout. The idea stems from an observation that we want to share:it is not unusual to see pods which, from a design point of view, are not up to the boats where they are installed.
The production of an aesthetically modern and refined pod was therefore a private requirement of Marcello Rinaldi, as a sailor and boater with a great passion for design: before becoming owner of a Grand Soleil 48, Mr. Rinaldi had noticed that there were no items on the market that could complete and further enhance his sailboat.
The pod Levante is a custom top quality product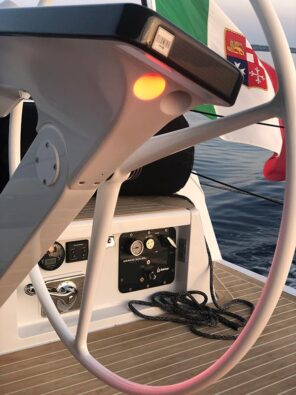 " Some marine accessories suffer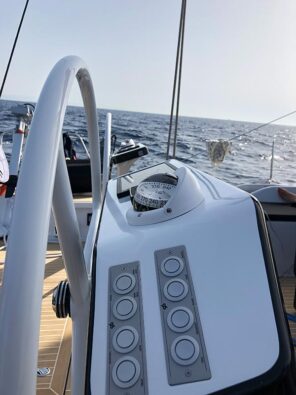 from inconsistent design and low-quality materials – Mr. Rinaldi explains – So, during the construction phase of my boat, I decided to create a pod specifically designed for my GS48 which could also be adapted to other boats of the same size, namely from 45 to 58 feet".
This pod, called Levante, is in fact made according to the specific features of every boat and is designed to accommodate medium-sized displays, button panels and other navigation accessories. In other words, it's a full custom product with interesting functions, available in a wide range of finishes.
Highlights include a carbon fiber profile and integrated monocoque handle for a unique console. The pod is ergonomic, designed for both seated and stand-up driving position, specifically inclined to guarantee perfect visibility even in the intense sun. Moreover, it is equipped with integrated lighting: a white spot in the cockpit and a red one for navigation. Unlike other pods, most of which are made in fiberglass, Levante is entirely processed in autoclave and is extraordinarily lightweight (just 600 grams).
Pod by Illumina Custom: the company directly addresses boat owners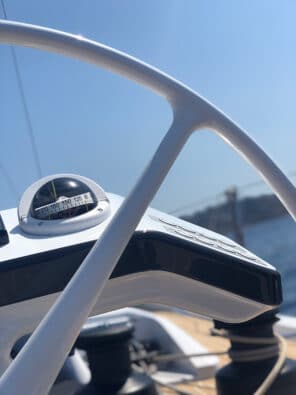 Illumina Custom's challenge is to directly address boat owners, "who often don't see some details of on-board accessories or notice them too late. I think that some accessories should be implemented during the construction phase of a boat to prevent them from disturbing the whole.
In the case of a pod, the first thing that you note when climbing on board a sailboat – and you usually enter from the stern or from the cockpit – are the wheels and the consoles. When I bought my GS 48, I wanted to add some special tools but I found nothing interesting. So, I decided to create a pod which could meet my tastes and the choice to install it on a boat un der construction gave the possibility to obtain a well-designed item".
For Mr. Rinaldi, in fact, interacting with a private means offering him custom products of the highest quality, differing from competitors that build standard products or items with low customization standards.
Illumina Custom's range includes many other products, all with exclusive and elegant design, such as Mistral, the rechargeable battery-powered lamps with soft modern lines and available in many colour option , and Table, the retractable cockpit table in carbon fiber which reduces encumbrance on board.
Illumina & R.M. Impianti Srl
Via G. Perlasca 20 A-F, 41122 Modena