Ranieri International has just signed an agreement with Honda Marine Europe, the famous Japanese brand, for a project which, starting from the Italian market, will progressively involve all the European countries.
The Italian shipyard Ranieri International therefore develops a very important project with Honda Marine Europe; more specifically, the Soverato-based boat manufacturer will build special boats for the Tokyo-based manufacturer not only for Italy but for the whole European market. These boats, of course, will be fitted with the well-known silver outboards.
The project will start in September 2019 with the presentation of a new range of rigid boats specially designed for the Italian market. With this new partnership, Ranieri International doesn't replace yet integrates its co-operations with other outboard manufactures.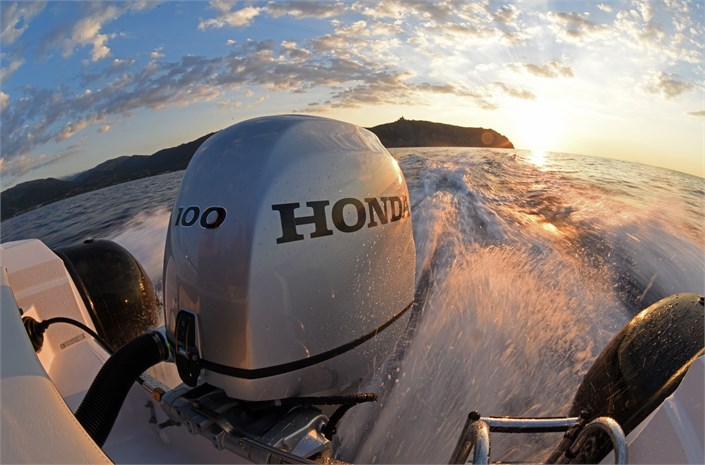 The new Honda Marine range will include 6 models that, however, will be not available on the Ranieri International's catalogues. Boats, indeed,will be sold only by the official Honda Marine's European network and will therefore be totally independent products.
Of course, this new partnership will result into additional prestige and important commercial benefits for the Italian shipyard.
" We're already well-known in Europe but this project is an excellent opportunity for us to expand to distributors who don't distribute our products yet. It's a very important step which will certainly amplify our image", states Salvatore Ranieri.
Honda has chosen the Calabrian shipyard for the quality and style of its famous boats.
" We're very proud
that a well-known multinational corporation like Honda has chosen us", concludes Salvatore Ranieri.
The Soverato-based shipyard was born in the '60s thanks to forefather Pietro's passion for engines. In the '70s, Pietro Ranieri built his first speed boats and motorboats where he applied all his knowledge of mechanics. The growth of this family-run company was slow yer unstoppable and, between the '80s and the '90s, the brand established itself as a leader in the field of boats up to 10 meters. Ranieri boats are actually known for the extraordinary quality of their materials and the care of the building process.
Today, the shipyard offers 44 models of fiberglass boats, about ten models of RIBs and engages about 50 employees in its production facilities. Pietro's sons, Antonio and Salvatore, successfully run the activity.
Article also available in:

English