Drone from your boat, here are the latest novelties by Raymarine
Great public success, at pavilion B of the Genoa International Boat Show, in the department dedicated to electronics and boat equipment.
The increasingly greater familiarity with digital applications and the increasingly deeper integration  of electronic devices with the Internet of things has made possible that even the less technological yachtsmen have overcome their initial shyness towards increasingly sophisticated tools.
A flying assistant
In a highly crowded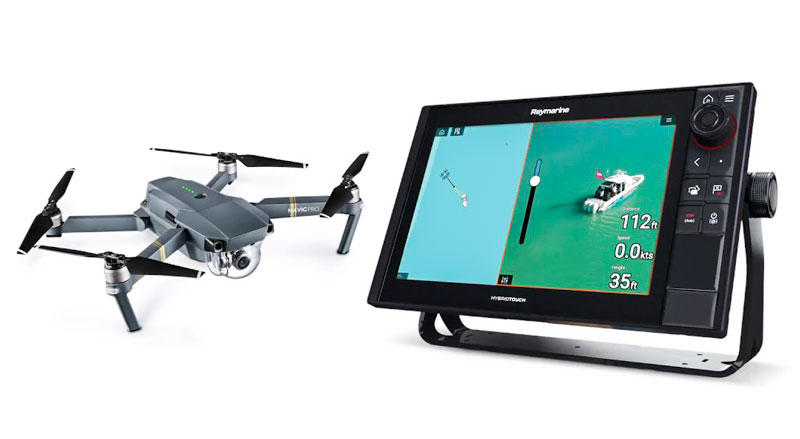 booth on boat show Sunday, we tried to exchange some views with Carlo Bay, Country Manager of Raymarine Italia.
Which was the product that, among the novelties unveiled at the Boat Show, fascinated visitors the most? The drone, of course. But not a simple drone.
The integration of Axiom UAV (UAV, Unmanned Aerial Vehicles), the application designed for Raymaine Axiom technology, indeed, offers fully integrated control of DJI Mavic Pro drones.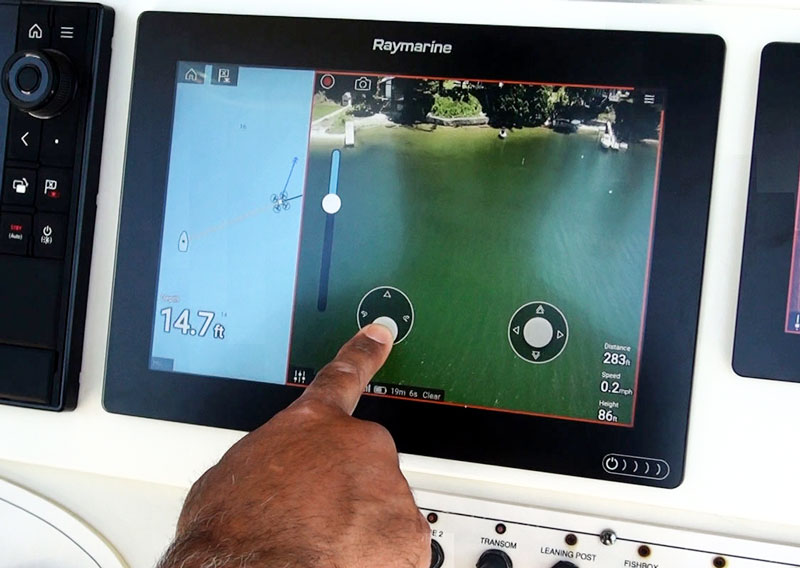 You can drive your flying object direct from your driving console and see with its eyes on Raymarine Axiom displays, now available in different versions: 16, 19, 22 and 24 inches.
Compatible with the popular and highly capable DJI Mavic Pro drone, the Axiom UAV app automates many common tasks including launch, airborne imaging, in-flight navigation, and return-to boat.
Funny during a boat trip, it becomes an essential fishing assistant because it offers a birds-eye view of the surroundings, locating schools of fish from above and exploring waters ahead of your boat.
When fitted with an optional polarized lens, the Mavic Pro's 4K UHD camera system can see gamefish, baitfish, weed lines, sandbars, reefs and more.
When at anchor, the drone can help you explore surrounding anchorages, traffic and shelters.
The Internet of boats
The drone is certainly one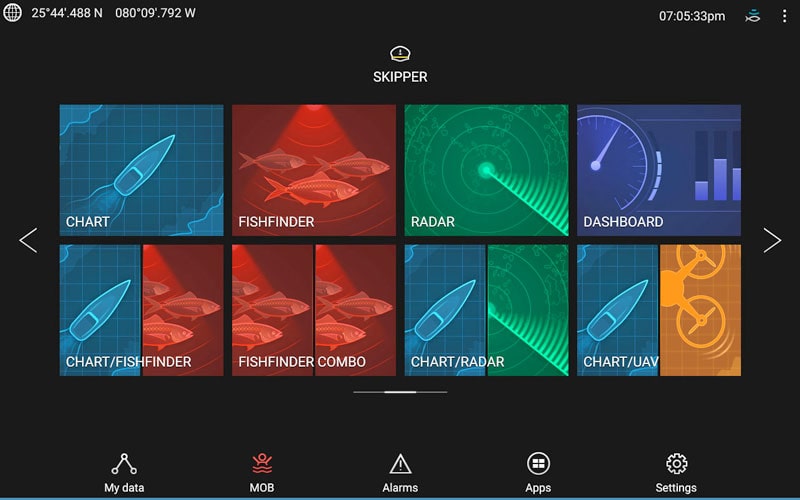 among the most appreciated entertainment technological items but Raymarine has also decided to equip its own systems with the most popular Apps.
The new LigthHouse applications, indeed, expand both the power and the range of Axiom multifunction displays, making possible connectivity and integration with the main partners of marine technology as well as direct ass to data and communication services and board entertainment.
Through a WiFi connection and a Bluetooth device, multifunction displays give direct access to Netflix, Spotify, weather and tides App, on-board stabilizer.
Combined with global satellite communication mazu mSeries, they also allow you to send messages, receive weather forecast and monitor your boat from everywhere in the world.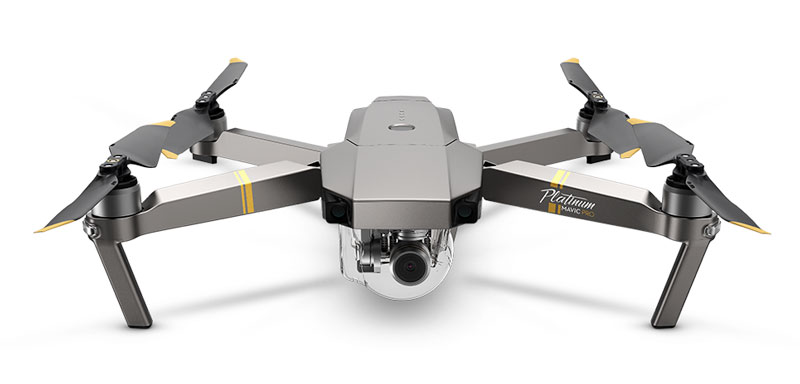 Raymarine Italia Srl 
Via L. Manara 2
20812 Limbiate (MB)
Italia
Tel: (+39) 02 99451001
Fax: (+39) 02 99692408
General Secretariat:
Commercial Information: