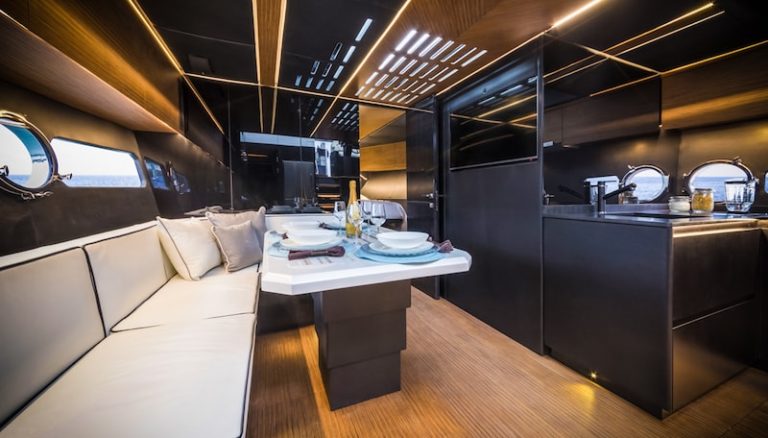 A shipyard that uses elegance as its own stylistic hallmark like Rio Yachts can only do its best in focusing on every detail of the boats it manufactures.
Not only in order to guarantee the quality which it has got its customers used to for almost 60 years but also to adapt its own idea of boat to its clients' needs and personality.
That's how Rio Yachts has become a nautical haute couture atelier over years, able to listen to the needs and fancies of its own customers and to translate them into a concrete idea of boat.
Really custom-made boats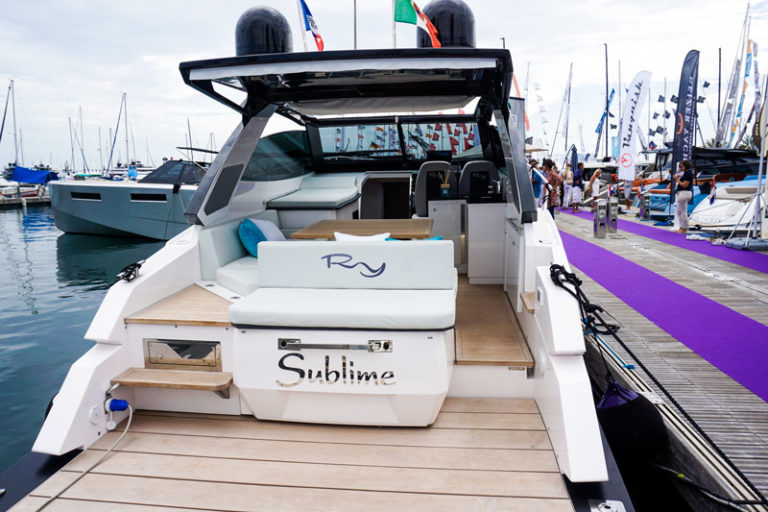 The five models Rio Yachts proposes in its catalogue can, indeed, be customized in every detail, not only in terms of interior layout, arrangement or textiles colour options but also in terms of materials and furniture.
We have snooped through the boats exhibited at Cannes Yachting Festival and Genoa International Boat Show and we have found out some really interesting details.
A shipyard, for example, has ordered sofas with oblique backrests in order to add an even sportier touch to the line of its Espera 34 while another has asked Rio Yachts to equip seats with chrome-plated upholstered armrests for more comfort and safety.
Another customer has commissioned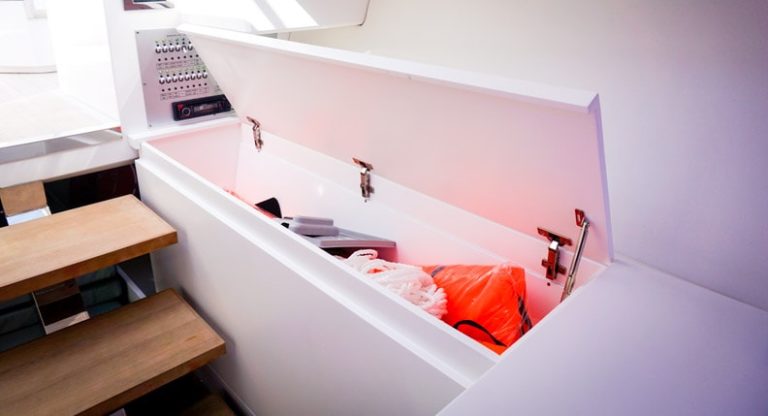 custom wood essences and innovative materials like synthetic teak for both deck and sides.
Others have asked for a shorter sprayhood and a rudder wheel covered with woven leather, not included in the already numerous variants.
A client has even asked for lockers with a marble console.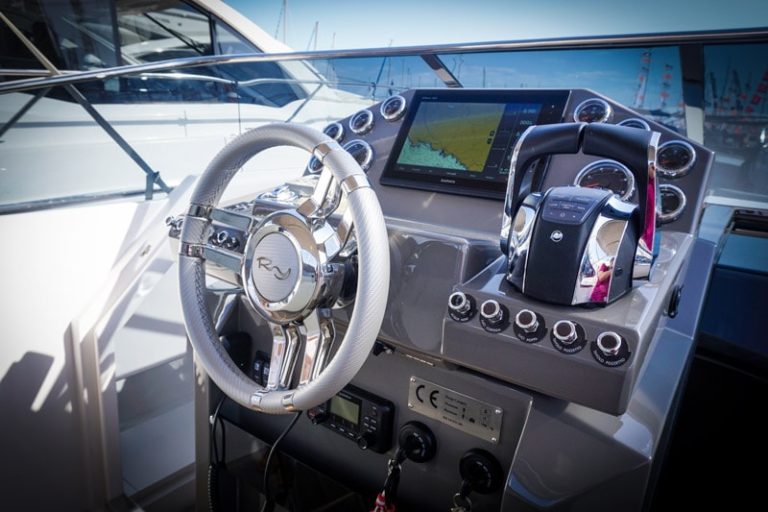 Personality at stake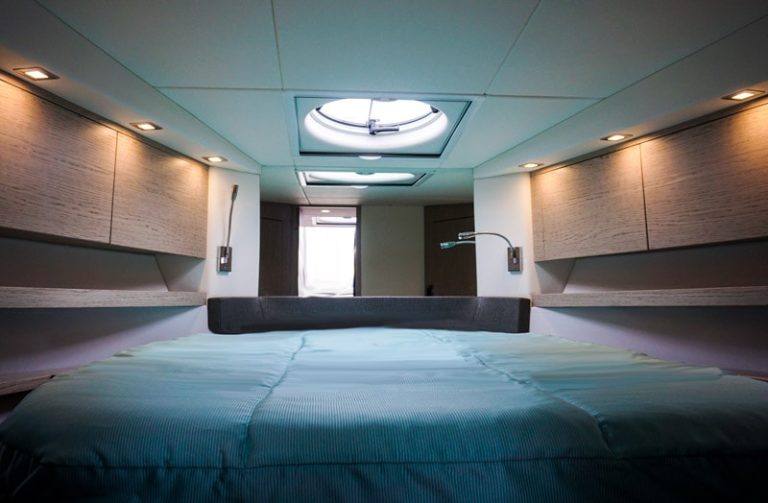 Fickle wives? Capricious architects? Forget clichés: often,  the most bizarre variants are commissioned by the boat owner himself.
Sometimes, because, after having found out the fascinating play of customization, he starts to fantasize about points and parts he had never imagined before.
Sometimes, because he is inspired by other boats ( but also cars, houses, technological items) and suggests the shipyard to apply them to his own boat.
Sometimes, because he exactly knows what he wants to make his boat closer to his own personality and fit like a tailored suit. Or, simply, because he wants to have fun with his new beautiful toy.
Listen, think, create
What about the shipyard?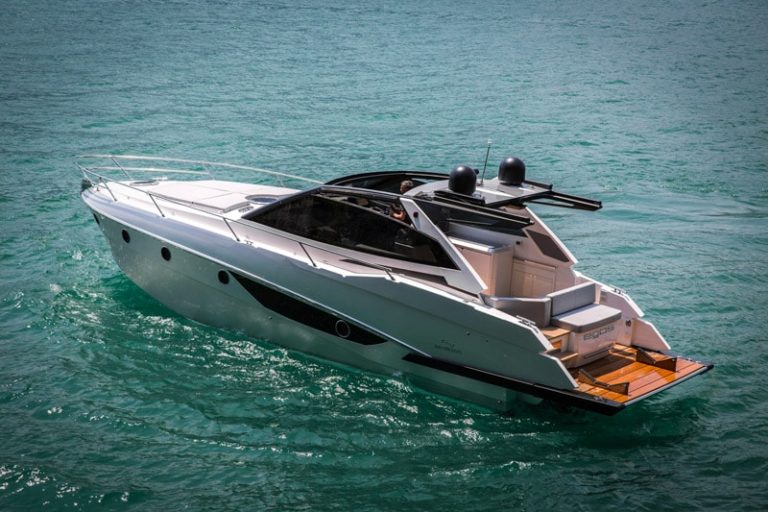 Rio Yachts listens, explores, rationalizes.
For every demand of the boat owner, the technical office examines feasibility and production processes; the purchasing department estimates costs while the project department assesses planning and construction times.
A Paranà 38, for instance, requires 2 months. Sometimes, aesthetic details take even more time. The production process of every new boat must be included in the overall planning of the shipyard, with all the productive consequences of the case.
Moreover, custom boats can involve an up to 30% increase of the final price. This was the case of the shipyard that had begun with the statement: " I want a standard boat" but it got carried away and didn't resist the beauty of a custom-made boat.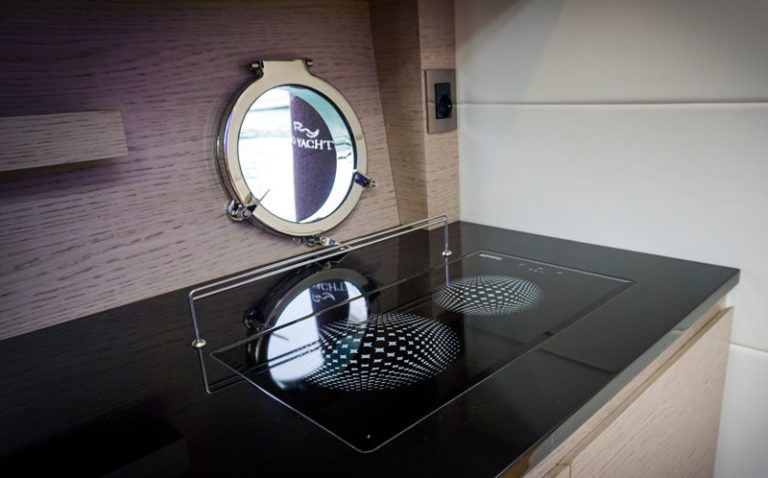 Sometimes, the shipyard dissuades its customers from making choices that can end up to be ineffective or incompatible with the spirit of these boats. Usually, only few variants are allowed in terms of power options, in order to avoid technical complications which might invalidate the project.
However, if the client stands firm in his convictions but the shipyard doesn't agree with technical reliability ( this was the case, for example, of a person who asked for interior glass walls), the customer is invited to sign a consent form which releases the shipyard from all liability in case of problems.
A common heritage
Furthermore, every variant of the project is meticulously catalogued and registered in order to track it for every future maintenance or intervention.
If the owner is not jealous of his creature, every project also becomes a collective heritage for the next projects in the increasingly larger and prouder community of Rio Yachts boat owners.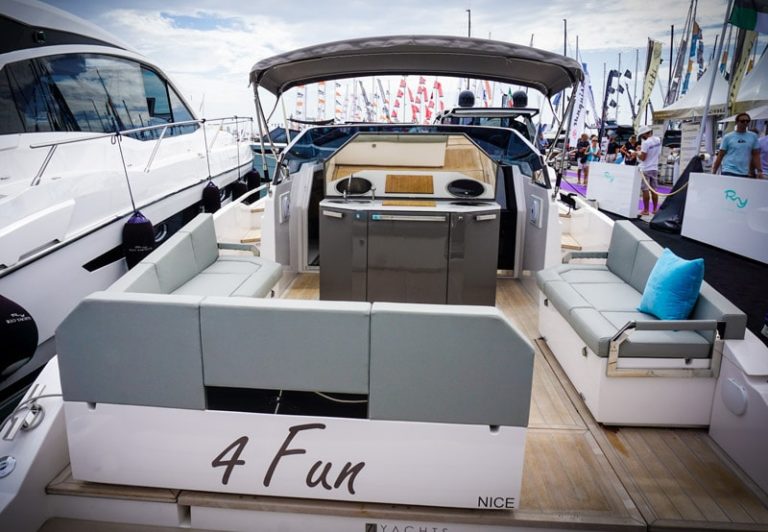 Rio Yachts
Via Passerera, 6/D
24060 Chiuduno (BG) Italy
Telephone: +39 035 927301
e-mail: info@rioitalia.it