Riva in the movie: a superb short film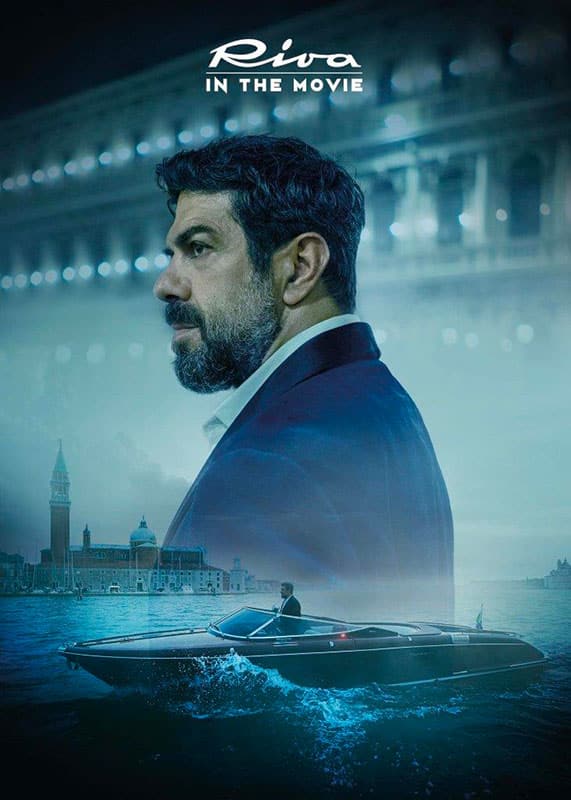 Riva in the movie is the title of a short film entirely shot in Venice, in locations including Piazza San Marco, Rialto bridge, the Lido and the Palazzo del Cinema. It's a dream-like and touching journey through the canals and wonders of the world's most beautiful city, masterfully told by the Italian actor Pierfrancesco Favino, star and narrative voice of the film presented during the 77th Venice Film Festival last September
Equally superb is the soundtrack with a tribute to Nino Rota, the brilliant composer who helped make so many of Fellini's films unforgettable, not to mention other masterpieces like The Godfather and The Leopard.
" The celebration of cinema with Riva's magnificent boats, which have starred in so many films and introduced the whole world to Italian style and creativity: that is our aspiration for Riva in the Movie, a powerful short film starring the most accomplished and famous Italian actor in the world, Pierfrancesco Favino, against the backdrop of Venice's splendours – Ferretti Group CEO Alberto Galassi says – Riva in the Movie is dedicated to everyone who believes in the magical power of imagination and talent".
In short, whether iconic mahogany or contemporary, Riva yachts have been admired on screens all over the world for more than seventy years. And now, they can be browsed through an absolutely unmissable book for yachting enthusiasts.
Riva in the movie: the book covers 39 famous films, set on board the legendary Riva yachts

Actors like Sophia Loren, Brigitte Bardot, Clark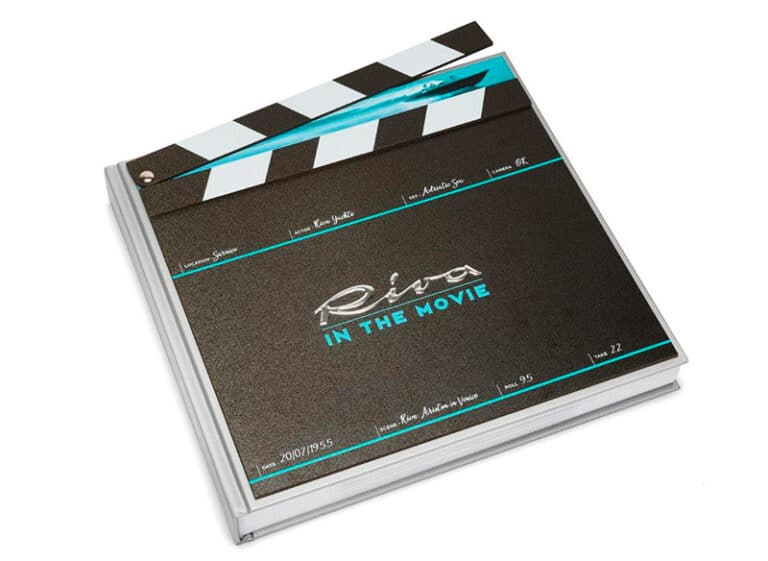 Gable, Pierce Brosnan, Liam Neeson, George Clooney, Matt Damon, Vincent Cassel and many other Hollywood stars have climbed on board Riva yachts over time, with movie sets of rare beauty in the background, from Venice to Forte dei Marmi, from Lake Como to the Emerald Coast, from Lake Maggiore to the French Riviera, passing through Cannes and Nice, Capri and Ischia islands.
In over 60 years of cinema, the most famous movies of all kinds have been shot on board the unmistakable Riva yachts: Italian hits like Il Disprezzo and Il Sorpasso, Agatha Christie misteries, action movies like Nikita, movies from the James Bond saga, Italian comedies like Vacanze di Natale, Yuppies and Il Paradiso all'improvviso and the urforgettable Italian musicarelli with Mina and Domenico Modugno, Albano and Romina Power.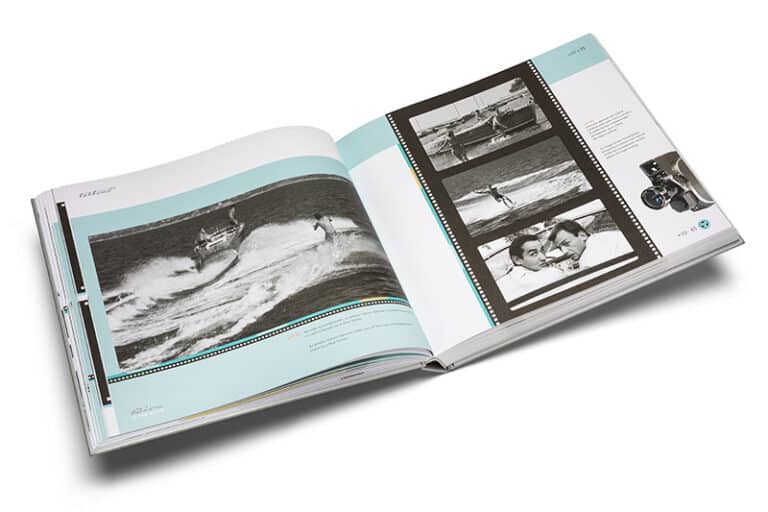 Riva in the movie is a book that tells, through evocative photographs and unpublished reviews by Franco Barbolini, all the movies where Riva yachts have played a central role alongside the world's most prestigious actors. From 1954, with Mambo and the huge Silvana Mangano, to 2019, with Men in Black International by Chris Hemsworth, the Thor of Avengers. An exciting plot with a single "aquamarine" theme: Riva boats.
300 pages, 39 films with their original posters, 300 on-set and backstage photographs, 77 actresses and 110 actors.  These are the numbers that describe a precious and exciting book to both read and browse through, which mastefully interwines the history of cinema and that of modern yachting.
Every film is accompanied by a summary of events from the year it was released and an overview of a Riva model from the time, to paint a picture of society and the world at the time. Lots of facts and details about the movie production are unveiled by the elegant pen of Franco Barbolini.
" You may well not believe it,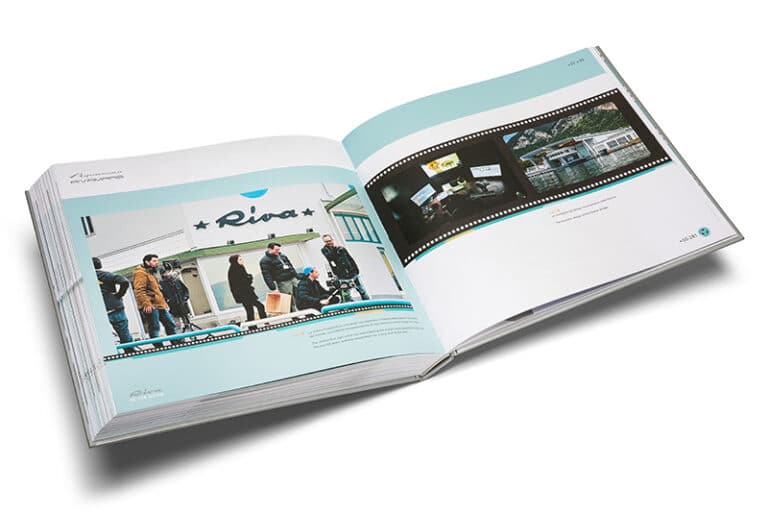 but there was no product placement whatsoever in any of the films mentioned in Riva in the Movie.  On the contrary, Riva often only found out that one of its yachts had featured in a film from someone who had been to the cinema to see it – Alberto Galassi says – This is because Riva has been so successful over the last 70 years that its products almost immediately stopped being exclusive to the sailing world and became items associated with art, design, society and culture".
" This book, which I like you will like as mush as I did, is also the proof of how it is possible to make culture through an industrial, or artisanal in the highest sense of the term, product, making the Sarnico-based shipyard a dream factory for the owners from the five continents – Alberto Galassi continues – At Ferretti Group, we have had the honour, as well as the magnificent yet tremendous responsibility, of flying the standard of the most famous brand in the world of sailing for over 20 years. Carlo Riva continued to show his support over the years, and we will never stop feeling his presence, as his genius is rooted in the DNA of these extraordinary speedboats. This book is dedicated to him and to his life."
Book Technical File
Title
Riva in the movie
Author
Franco Barbolini
Language
Italian and English
Pages
300, coloured
Product Size

30 x 28 cm
Weight
3,000 g
Cover
textured (clapperboard material)
Retail price
120 €
Distribution
www.rivaboutique.it and s

pecialized bookstores