Sacs Tecnorib will be present at the Palma International Boat Show, one of the major nautical events in the Mediterranean, with three examples of the PIRELLI-branded walkaround line.
Taking place from April 27-30, the Palma International Boat Show is hosting Sacs Tecnorib with three representatives of the Pirelli speedboats line on booth M3 (Zone 3, docks 493-443) in collaboration with its official dealer in Majorca, Swiss Yachting.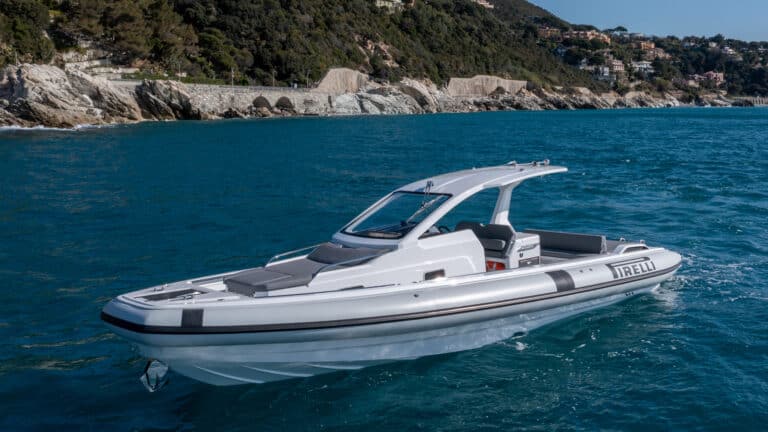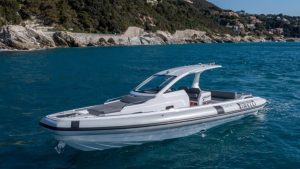 The company, licensee for the PIRELLI brand for speedboats, is exhibiting the 3 most representative models of the range: from the PIRELLI 30, the entry level boat of the range, available only in the outboard version, to the iconic PIRELLI 35 and the flagship of the range, the PIRELLI 42.
The design of the models, by Ted Mannerfelt, stands out for its refined and sleek lines, which communicate the idea of power and speed, so much so that these speedboats with double-redan planing hulls seem fast even when at a standstill.
In line with the sportiness which the PIRELLI brand is capable of, the three models are characterised by exceptional performance and guarantee the highest level of stability and safety at sea, giving owners the choice of engine that best suits their needs.
The large exterior spaces, offering large sunbathing areas and equipped relaxation areas, allow maximum freedom of movement, a plus that walkarounds manage to give even in small size conditions. These strengths of the PIRELLI boats guarantee a high level of comfort at all times of day and a great versatility that is highly appreciated by owners.
At this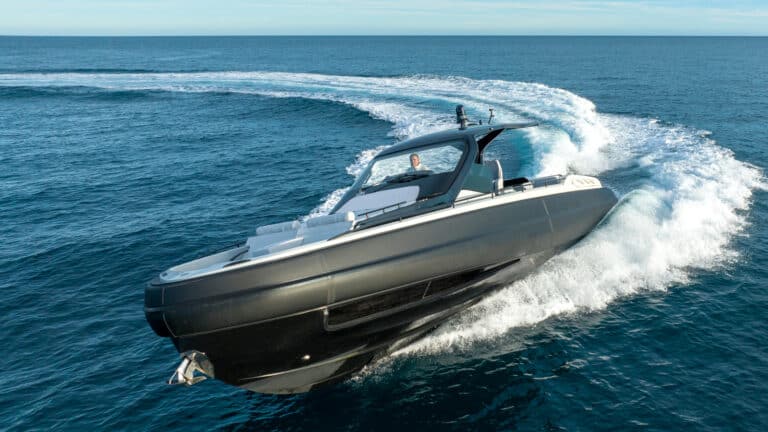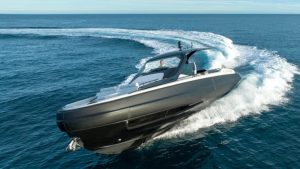 year's Palma International Boat Show, the brand is also exhibiting the new Rebel 47, recently redesigned by Christian Grande, as the natural evolution of the iconic Rebel 47 launched in 2016. Configured as a luxury cruiser with a modern design, it was presented at the Düsseldorf Boat Show in 2023 and stands with its more sinuous and elegant external layout that enhances sportiness and safety, both characteristic features of the Rebel line.
Presented by Swiss Yachting in partnership with the dealer Helimotor, the new Sacs Rebel 47 is a 14×4 metre boat, equipped with various lounge areas and a captivating design that recalls that typical of larger boats. The lower deck is equally impressive: two double cabins with a Super Queen Size double bed, and two-seater sofa to enjoy the days at sea in the highest level of luxury and comfort, with family and friends.
This article is also available in:

German