This is how Sintesi powered by Akuis, the remote robotic fitness machine, works

It impressed us so much at first sight that we have decided to test it.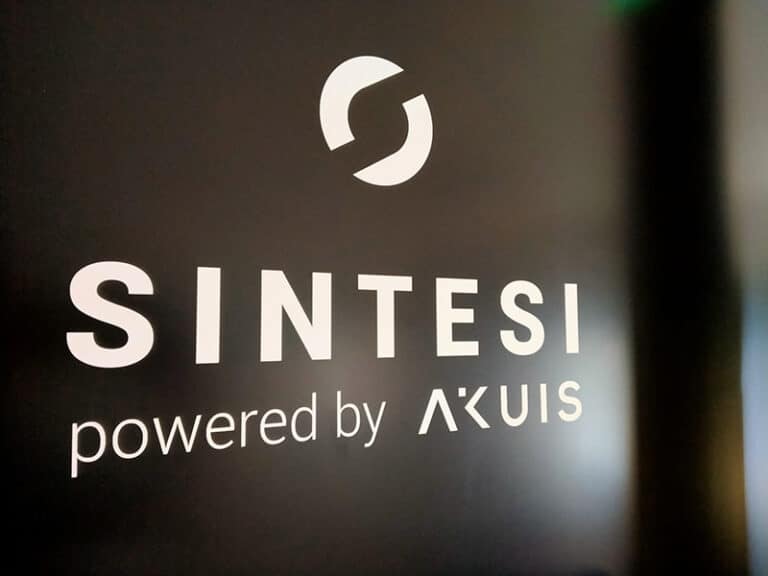 Sintesi, the multifunction remote digital-robotic fitness machine, immediately captured our attention not only for the absolutely innovative principle which it is based on, but also for the elegant and attracting look that makes it a truly unique design item.
We therefore drove to Tolmezzo, a small Friulian town in the Carnic Alps, where the Akuis Srl headquarters is located, to meet the authors of this extraordinary invention, destined to revolutionize the traditional concept of training
The staff took us in the hall where the company's flagship product is housed and Sintesi, with its long black-coloured tubes standing on the wall (gold, silver and many other colour options are equally available), astonishes us with its minimal design that can easily adapt to even the most sophisticated contexts. This why we, at The International Yachting Media, already imagine it on board a superyacht. Equally impressive are the compact size of the product and the possibility of a horizontal installation thanks to the presence of a special support platform.
At first sight, it looks like a simple item to design, but the apparently simple tubes – connected via bluetooth to a tabled supplied with the machine, capable of customizing your training program and monitoring progress through an App – hide an intense and meticolours engineering work. The same zeal and precision are clearly perceivable as you enter the laboratory where, between metal gears, brushless motors and laptops connected tothe machines, Sintes takes shape.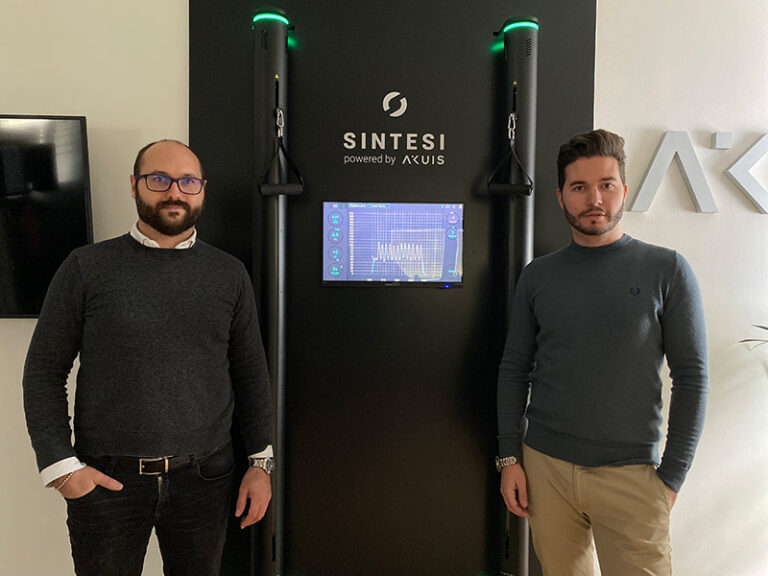 The general idea brings the signature of two young Italian businessmen, Alessandro Englaro and Mattiarmando Chiavegato, an aerospace engineer and an architect united by the passion for fitness, as well as founders of Akuis, whose acronym " Advanced Kinetic User Interaction System" says a lot about this new training philosophy that, thanks to Sintesi, can be implemented everywhere, even on board a boat.
" People in the gym often perfom a series of excercises without keeping their movements under control, therefore with the risk of performing them incorrectly – explains Alexis Trerè, Sales Manager at Akuis – Sintesi, instead, is designed to solve this problem because it gives real-time communication about the way you are trainig, guiding your movements and providing visual elements to improve your posture".
Sintesi, however, does not want to replace neither personal trainers nor traditional gyms (even if it represents the safest option in Covid times). It is proposed as a tool that everyone can use, suitable for both home and professional use, accompanied by a virtual trainer who assists the person who trains at home or on board through the machine.
Sintesi, in fact, can be installed inside apartments, gyms, hotels, spas, rehabilitation centers and boats thanks to its small size, leigth weight and modular software, which allows to customize functions according to the intended use.

Personal coach Samantha Pinna, testimonial of Sintesi, has a past as sailor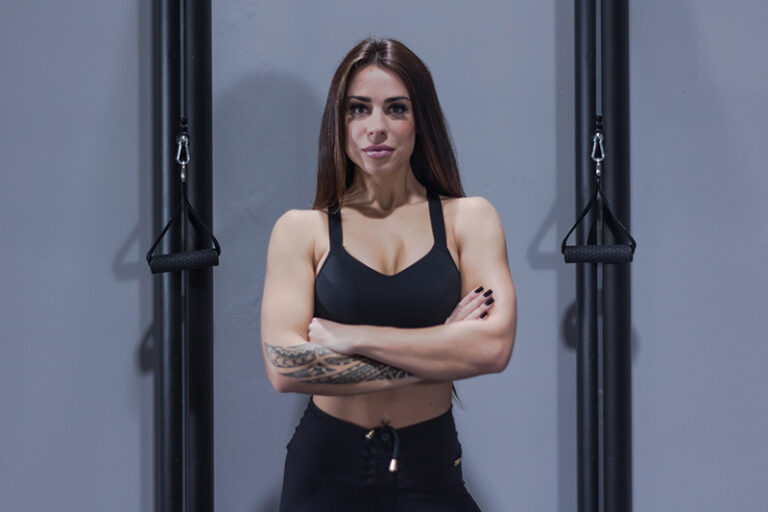 During our on-site test, we had the pleasure and honour of meeting Samantha Pinna. Personal coach, fitness model, body building champion and expert in sports nutrition, Samantha is also a well-known tv personality and testimonial of Akuis, for which she is completing the shooting of Sintesi video tutorials. Videos which, as Samantha says, are rather tiring. And if the number one of fiteness says that, we can only believe her.
" In the clips, more than my performance, it would be better to show myself at the end of the training session: every time, I am exhausted! – Samantha says hironically – Sintesi-based training is completely different from ordinary training. Since I have been using Sintesi, which is the most technologically advanced fitness tool currently available on the market, my way of training has radically changed".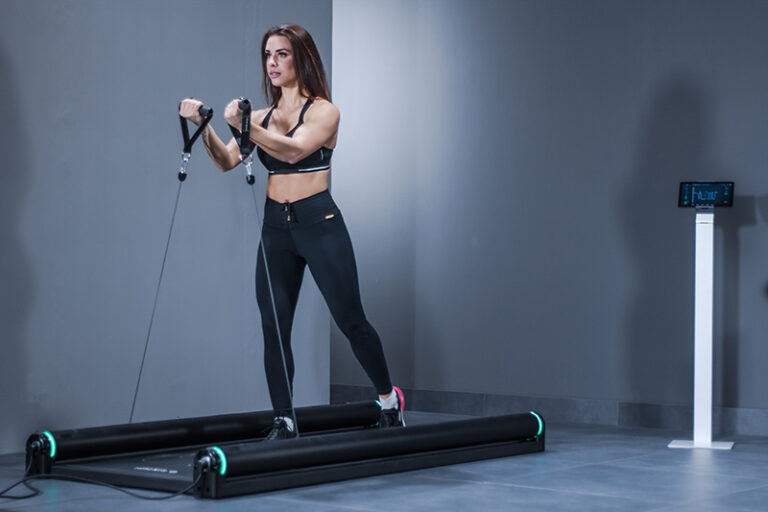 " Why did I choose Sintesi? Because it improves the quality level of training and leads you to expect maximum performance from your body and your mind through Dynamic Vectoring, a technology based on biomechanics and patented at international level, which allows to perform exercises in a natural way by simulating the weight of gravity and ensuring total freedom of movement – says Samantha – It also provides the user with different load profiles and monitors the data in real time: in short, I find it amazing! For me, Sintesi represents an exclusive training. Last but not least, it is an aesthetically beautiful item : after all, even the eye wants its part".
At the end of the interview, Samantha revealed her Sardinian origins and told us that she inherited the love for the sea from her father. Her career as an athlet, in fact, started on a sailboat. Sintesi powered by Akuis could not have a better testimonial.