Summer on the boat: tips for families who dream of a summer on board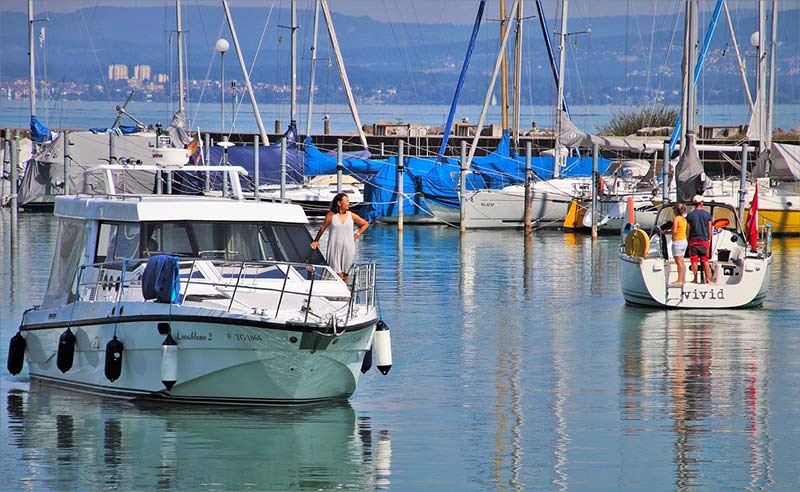 Come on, let's be honest, we're all wondering about that: when the pandemic emergency is over, will there be some time left to enjoy summer? Sure, it will be a summer full of precautions: one-meter distance between yourself and others, no access to crowded places, careful hand washing, face masks (by the way, will we have to use it even at sea?) and so on.
So, to cheer us up, why not start imagining (if it is still not possible to plan) a boat holiday? After all, the sea is the safest place to avoid contagion and no one can prevent us from climbing on a yacht or a sailboat to finally breathe the smell of salt and freedom.
In a port or at anchor? What a pleasant dilemma!
After months of uncertainty and fear,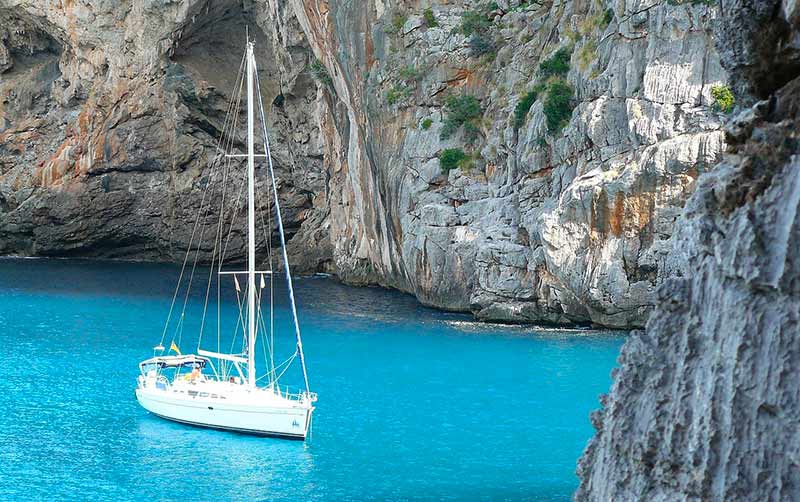 here is a pleasant dilemma: is it better to sleep in a port or at anchor? To moor to the quay and spend some time ashore, preferably in a beautiful tourist location, or to drop the anchor in the middle of a bay, away from everything and everyone (therefore from the risk of contagion),  lulled by the waves in the quiet of the night? Of course, both things are possible if you have a tender which, when boredom comes, can take you to the nearest dock to enjoy the nightlife and be around people (with appropriate distances, of course) after weeks spent as a hermit.
If you're a family, there's nothing more intimate and convivial than a lunch or a dinner all together in the cockpit, without the hassle of queuing at the restaurant to grab the first table available. Whether you choose a yacht or a sailing boat, the most important thing is that you can enjoy comfortable spaces on board and have great freedom of movement during your cruise.
When the crew is close-knit, everything goes smoothly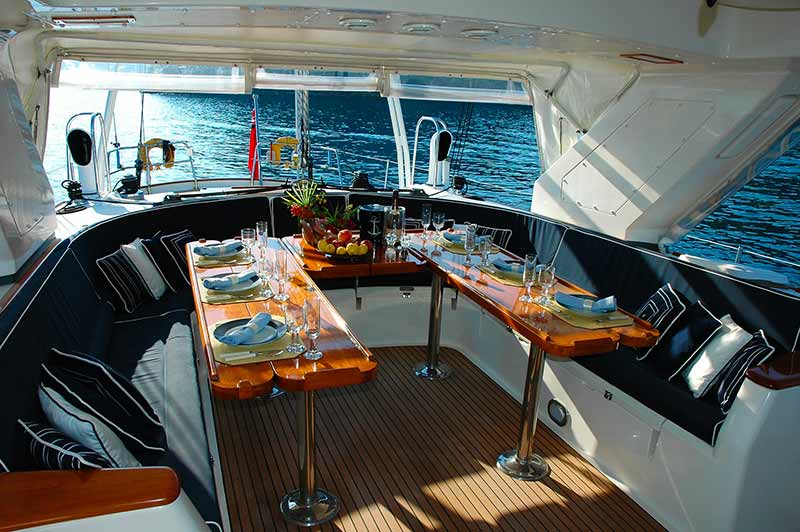 If you rent a boat with skipper included, we hope that you find a good skipper that can also be a good entertainer. Moreover, we suggest to rent a sailboat because this is the best option to enjoy a boat holiday. What we have just said about the skipper applies to travel companions: it is important to have the right companions to share a space of just a few square meters. If the crew is not close-knit enough, the risk of throwing someone overboard is high.
Life below deck is not made of compromises but of a little collaboration. Consequently, everyone must help everyone. That's why a good knowledge of nautical terms, as well as some habits on board, is as fundamental as not suffering from seasickness.
A nice boat holiday can make you rediscover the value of freedom
Seriously, reflecting on a boat holiday, after a first part of the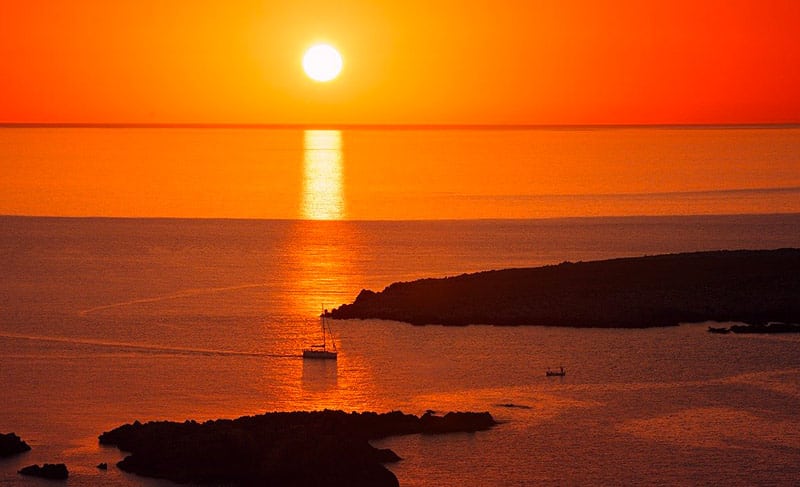 year difficult for everyone, means realizing that life on board a yacht or a sailboat must be, never like next summer, as relaxing as possible. We have lived and struggled within the four walls of our own home, face to face with the home routine for a couple of months. So, we can't waste the long-awaited "airtime". It's time to sunbathe and head for a deserted Cast Away-style beach. In these days of quarantine, we are all rediscovering the value of freedom. And what's more free than sailing in the open sea?