The International Yachting Media has launched a new YouTube channel offering free access to sea trials of the most beautiful yachts, auteur docufilms and all the in-depth information on the world of yachting.
The community of owners and enthusiasts will thus be able to access the entire selection of top quality videos produced by the multilingual publishing house founded by Luca d'Ambrosio, who commented on the opening of the new channel with great enthusiasm: "We have decided to open a YouTube channel to offer readers an additional opportunity to reach us. Our Vimeo channel is going very well but, in order to meet the demands of our many readers, we decided to add a second video channel".
Yes, because The International Yachting Media offers an unrivalled range of content and quality. 4K videos, spectacular footage from the coast or from the open sea while sailing. This is also achieved through the use of drones.
And then there are the expert comments, the amazing cruises in the Mediterranean. The design, architecture and luxurious interiors to discover. Lots of how-to material and useful advice on sailing and motor yachts. Accessories and everything that revolves around yachting, including lifestyle, shipyards and international expos.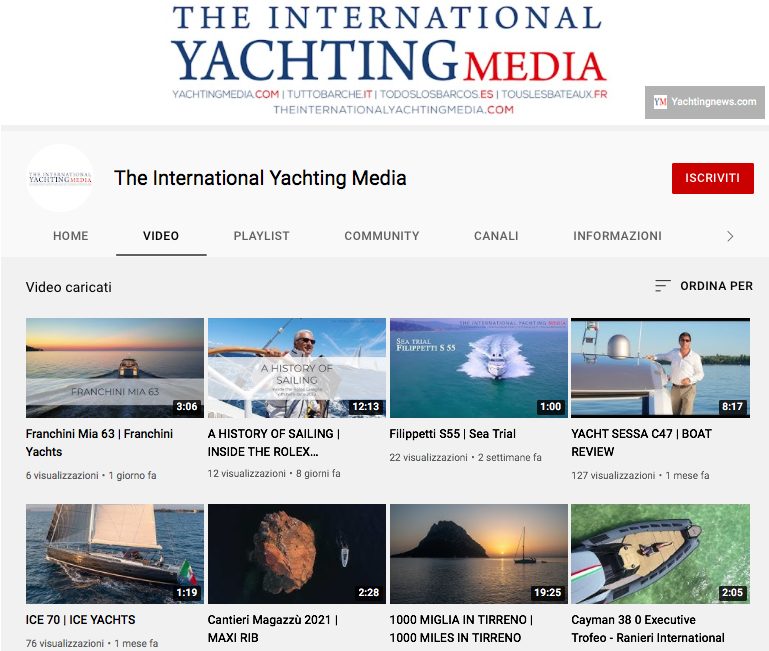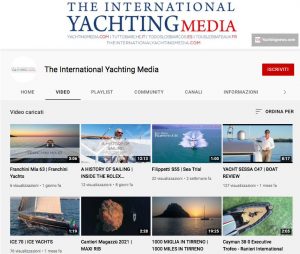 As we all know, streaming ultra-luxury yachts can be very exciting, so the video production offered by The International Yachting Media can be enjoyed at 360 degrees.
As well as on the new YouTube channel, The International Yachting Media's videos are also available in the dedicated section of our English-speaking yachting news website at this link.
Using the icon on the YouTube app it will also be easy to broadcast our videos on all the ultra screens at home and thus enter the cinematographic dimension offered with wisdom by The International Yachting Media.
Our new channel on the YouTube platform exists in tandem with that of Vimeo, the platform that The International Yachting Media has been using for some time now.
On the official YouTube channel boat and yacht owners from over 200 countries around the world will find the inexhaustible source of information that The International Yachting Media offers in five different languages: Italian, English, French, Russian and Spanish.
The invitation we would like to extend to everyone is to like and subscribe to The International Yachting Media's YouTube channel at this link, to keep up to date with the latest news.