A commendable initiative by the organizing body of the Venice Boat Show 2021 which, in order to promote the event and nautical tourism, is giving away free entrance tickets and three-night mooring to all the visitors who choose to reach the event by sea.
The Venezia Certosa Marina will host boats from 5 to 70 meters in length which, at the organizers' expense, can moor, stay and enjoy dedicated transfers that will take them directly to the heart of the boat show.

The marina is specially equipped to safely moor vessels up to 7 meters in length and 6 meters in draft. The stretch of water is sheltered against disturbances from all directions, is not subject to wave motion or high tide and ensures easy accessibility in all seasons and weather conditions. A qualified staff provides assistance and surveillance 24 hours a day, 7 days a week.
Venezia Certosa Marina is the marina with the largest and most valuable natural park in the world. Immersed in the greenery of Certosa island, it is adjacent to the heart of Venice and is the ideal starting point to explore the beauties of the lagoon and, of course, of the most beautiful city in the world.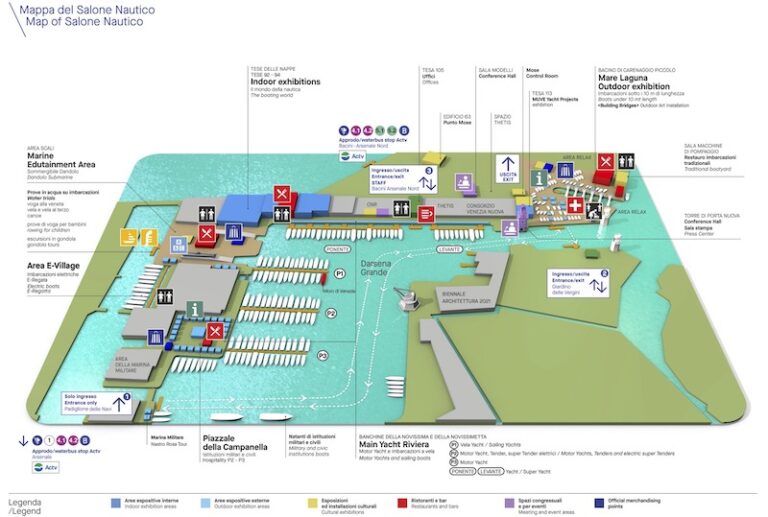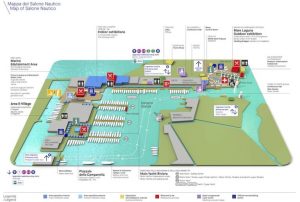 The Venice Boat Show takes place over 9 days, from Saturday May 29th to Sunday June 6th 2021, all days from 10 am to 8 pm. Visitors will not only be able to admire more than 220 boats from over 160 exhibitors but also the spectacular structures of the Arsenale which in the same period will host the Biennale Architettura entitled HOW WILL WE LIVE TOGETHER? and dedicated to the exploration of future scenarios of coexistence.
The event seals the importance of boating and the sea economy for the city and is an unmissable opportunity to visit Venice and the lagoon in the best season of the year. An event that, together with the Biennale and the reopening of the museums and cultural institutions, accompanies the restart of Venice and Italy itself.
What better occasion, then, to cast off, sail and reach the waters of the Serenissima?
For berth reservations and free tickets, please send an e-mail to: marina@ventodivenezia.it or call +39 041 5208588. The kind personnel of Venezia Certosa Marina looks forward to welcoming you.